DDR4
SMART Modular has unveiled a new lineup of 32 GB Mini-DIMMs for extreme environments, such as industrial or telecommunication applications. The new high-density modules come in ULP (Ultra Low Profile) as well as VLP (Very Low Profile) heights and are rated for speeds up to DDR4-3200. SMART's DDR4-3200 32 GB Mini-DIMMs are based on 16 Gb memory chips (from an unknown supplier) and utilize a custom-designed PCB with conformal coating and anti-sulfur resistors, which is designed to protect against toxic environments as well as vibration. Depending on the target application, SMART provides the high-density 32 GB Mini-DIMMs with unbuffered or registered ECC options. The manufacturer offers its industrial 32 GB Mini-DIMMs in ULP height (17.78 mm) and VLP height (18.75 mm). Mini-DIMMs are JEDEC-standard modules with...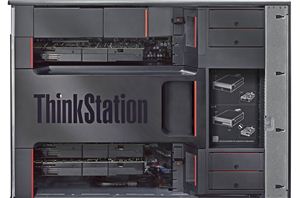 As much as I would like to be at SIGGRAPH, one of the reasons to visit would be to see Lenovo's latest launch of their Haswell-E Desktop Workstation series...
18
by Ian Cutress on 8/12/2014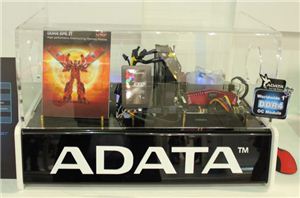 Given that the supposed release date of DDR4, according to a pre-order listing which suggests it is almost three weeks away, DRAM module manufacturers are slowly initiating press releases...
17
by Ian Cutress on 8/7/2014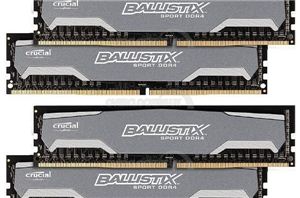 While browsing the internet this evening I found a news post that started quoting UK pricing for DDR4. Given the length of time between now and the official DDR4...
26
by Ian Cutress on 8/2/2014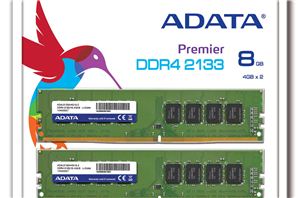 One of the hot topics in computer upgrades for the next couple of years is going to be the move to DDR4. Intel has already announced that the...
28
by Ian Cutress on 7/31/2014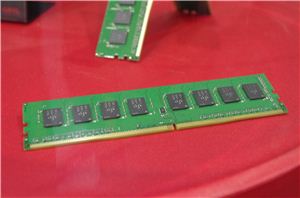 One of the big launches this year will be the Haswell-E platform. It is pretty much common knowledge in hardware discussions that this means Haswell-E, X99 and DDR4...
25
by Ian Cutress on 6/13/2014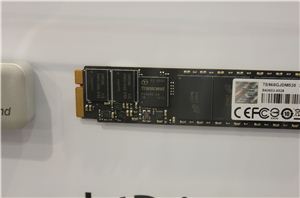 Transcend has lately been shifting their focus and the company's strategy now is to concentrate on providing upgrade kits to Mac users. That was evident at their Computex booth...
5
by Kristian Vättö on 6/11/2014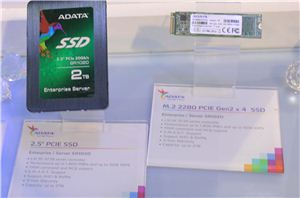 We already covered ADATA's DDR4 last week but they had a ton of other interesting products at their booth. I'll start with the SSDs as they are the most...
15
by Kristian Vättö on 6/9/2014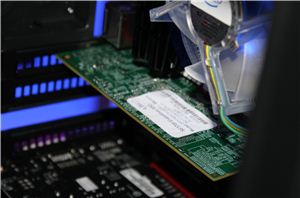 Unlike many manufacturers, Kingston didn't have a booth or suite at Computex but instead they held a one-day HyperX gaming event on the top floor of one of Taipei's...
35
by Kristian Vättö on 6/8/2014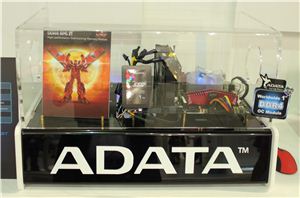 I spent quite a bit of time at ADATA's booth this year as I had a meeting with their president along with the directors of their SSD and memory...
3
by Kristian Vättö on 6/4/2014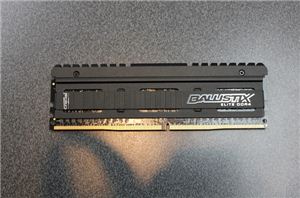 Obviously one of the biggest topics of Computex this year is DDR4. Crucial will be bringing their DDR4 to the consumer market under the Ballistix Elite brand with speeds...
25
by Kristian Vättö on 6/4/2014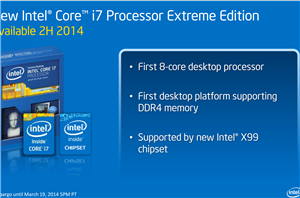 The second of Intel's enthusiast-based announcements after the unlocked Iris Pro coming to Broadwell is one regarding Intel's new high performance platform. Currently we sit with socket LGA 2011...
45
by Ian Cutress on 3/19/2014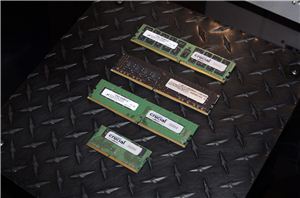 I'm nearly finished with my CES coverage (thanks to a relapse as well as a household of sick family members), with just a few final visits to discuss. My...
29
by Jarred Walton on 1/21/2014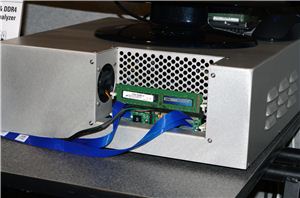 We're not likely to be running DDR4 any time soon on desktops, and even most laptops are probably over a year away from getting the upgrade, but now is...
22
by Jarred Walton on 1/10/2013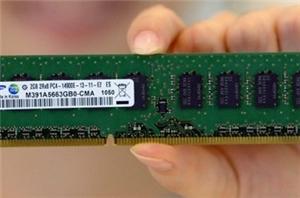 DDR3 made its debut in mid-2007 when Intel released P35 chipset with support for DDR3. Today nearly all desktop, mobile and server platforms support DDR3. iSuppli estimates that DDR3...
34
by Kristian Vättö on 8/23/2011