Computex 2010
At the start of Computex ASUS unveiled its two tiered approach to an iPad competitor: the 12" Eee Pad running Windows 7 Home Premium on an Intel CULV Core 2 Duo, and the 10" model running Windows Embedded Compact 7 on NVIDIA's Tegra 2. Yesterday ASUS answered some additional questions we had about the models: - Both Eee Pads have a 1366 x 768 resolution - Both support 802.11 b/g/n with optional 3G - 1080p H.264 decode acceleration is supported on both platforms. - The 10" Eee Pad will not support MKVs at this time I also got clarification on the minimum focus distance for the camera on the Eee Pad. It's 10cm, not 10mm as ASUS originally told us. There's nothing terribly surprising about these details, but the lack...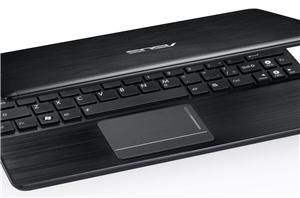 Tagging along with the launch of the Eee Pad and Eee Tablet at Computex 2010, ASUS has also unveiled a range of new notebooks. Amongst the new releases are...
9
by Balraj Sandhu on 6/1/2010
ARM gained a lot of confidence thanks to its success in smartphones, and as such it's looking up in the food chain a bit at netbooks. The Cortex A9...
21
by Anand Lal Shimpi on 6/1/2010
PCIe based SSDs have been reserved for enterprise use ever since their introduction. Generally limited by pricing, even OCZ's own forays into the PCIe SSD market have been targeted...
35
by Anand Lal Shimpi on 5/31/2010
Aside from wanting to be the 3rd largest notebook manufacturer in the next 2 years, ASUS also wants to be the more open alternative to Apple. That means no...
30
by Anand Lal Shimpi on 5/31/2010
It's Computex time, and what better way to kick off our coverage than with some ASUS info. The Eee Tablet is ASUS' combination eReader and digital note taker, not...
4
by Anand Lal Shimpi on 5/31/2010