Aside from wanting to be the 3rd largest notebook manufacturer in the next 2 years, ASUS also wants to be the more open alternative to Apple. That means no closed platforms, no limiting functionality in order to preserve an ideal user experience, but it also means that we should expect some Apple-alternative products from the Taiwanese company. That's where today's Eee Pad announcement comes in to play.
There are two versions of the Eee Pad, a 12" and a 10" model. I'll start with the 10" first as it is the closest competitor to the iPad. The EP101TC runs Windows Embedded Compact 7 (Windows CE based) and uses NVIDIA's Tegra 2. 1080p playback is supported but I'm waiting to hear from ASUS exactly how open the platform will be. The iPad is great for video playback but everything needs to be in an iPhone/iPad friendly format. Hopefully the 10" Eee Pad will let you play all of your H.264 content on your network regardless of format/container. In my mind that would give the Eee Pad the edge it needs over the iPad to be a great video consumption device.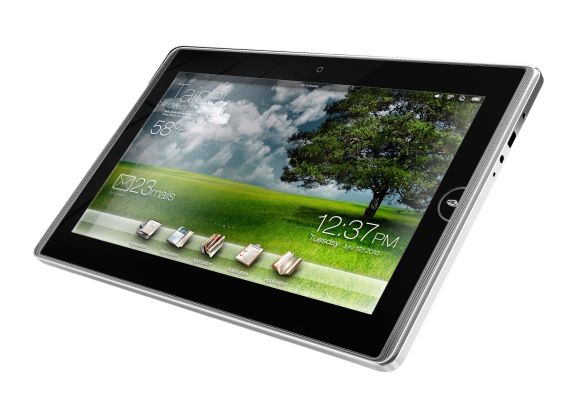 Click to Enlarge
The 12" Eee Pad shares little in common with the 10" version other than the name. The EP121 uses a CULV Intel Core 2 Duo CPU and runs Windows 7 Home Premium. This is a touchscreen tablet PC rather than an iPad competitor. ASUS estimates up to 10 hours of battery life.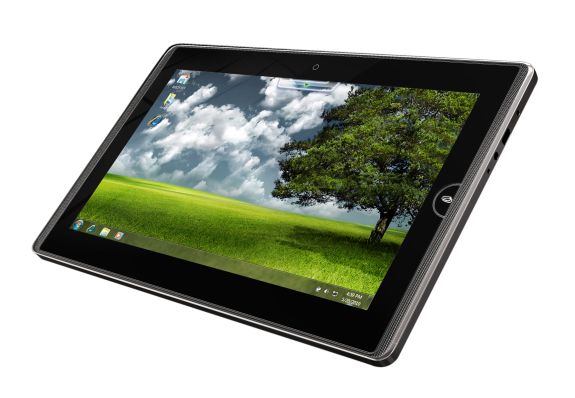 Click to Enlarge