Clevo
Eurocom has introduced its new Sky X4C, X7C and X9C desktop replacement notebooks featuring Intel's latest six-core Coffee Lake processors (up to Core i7-8700K) and upgradeable NVIDIA GeForce GTX graphics. Like other Eurocom systems, the machines are manufactured by Clevo, but they will have configurations that are specific to Eurocom. The systems will be available for sale in the coming weeks. Eurocom's Sky X-series DTR laptops are traditionally based on Intel's desktop socketed CPUs. Since the Core i7-8700K (Coffee Lake) processors require Intel's latest Z370 PCH and require new motherboards, Clevo and Eurocom introduced some additional upgrades to the new machines in addition to the CPU and the PCH. For example, all the machines get support for Intel Optane SSDs, a newer Killer E2500 GbE...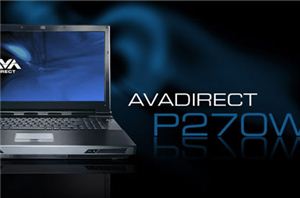 Clevo's venerable X7200 notebook has gotten more than a little long in the tooth. The desktop hardware-based behemoth has been sporting the X58 chipset and support for LGA1366 processors...
9
by Dustin Sklavos on 2/6/2012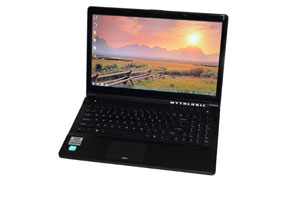 The past year has seen the vast majority of mainstream notebooks with discrete graphics shift to NVIDIA's Optimus, and with the W150HR Clevo makes the move as well. Equipped...
22
by Jarred Walton on 8/23/2011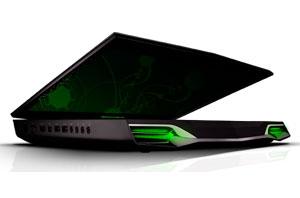 While our recent review of the Alienware M17x R3 proved you could have a gaming notebook that was still capable of halfway decent battery life, the hybrid solution found...
27
by Dustin Sklavos on 6/28/2011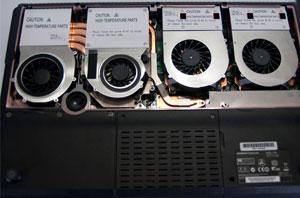 A little over seven months ago, we took at look at a Clevo X7200 courtesy of AVADirect that featured a desktop hex-core processor and a pair of NVIDIA's then-fastest...
44
by Dustin Sklavos on 6/2/2011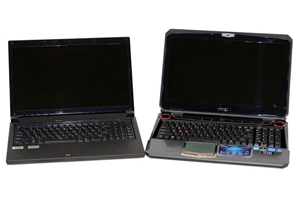 Choosing a laptop can be a pretty confusing experience, because even if you have a good idea of what features and components you'd like, finding a laptop with them...
44
by Jarred Walton on 5/13/2011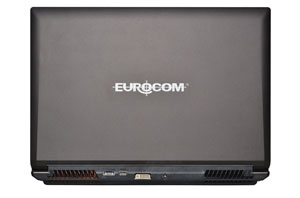 When Eurocom offered to send us their latest Racer notebook, we were mildly intrigued. Then they upped the ante by giving us the chance to put AMD's latest and...
48
by Jarred Walton on 3/17/2011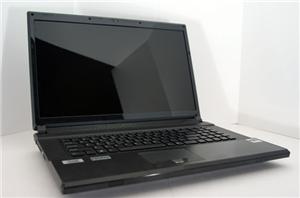 When we reviewed the Clevo W880CU and, by extension, NVIDIA's GeForce GTX 480M, we were perplexed. Certainly NVIDIA had reclaimed the mobile graphics crown and no one could dispute...
28
by Dustin Sklavos on 2/28/2011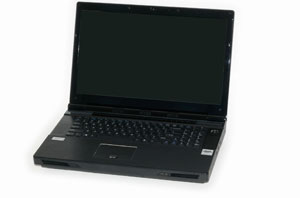 The march of progress is inevitable, with faster computers constantly replacing last year's top performing parts. Clevo is a company with a heavy focus on Desktop Replacement (DTR) notebooks...
39
by Jarred Walton on 10/7/2010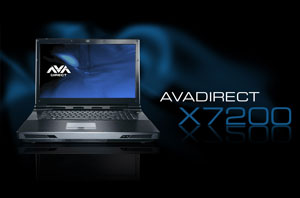 When we looked at NVIDIA's 480M with its 100W TDP, we were curious how long it would take for notebook manufacturers to deal with the power requirements that two...
33
by Jarred Walton on 9/24/2010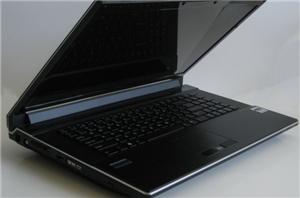 Ever wonder what a $3,000 notebook looks like? NVIDIA's first DirectX 11-capable GPU makes its way into notebooks to reclaim the fastest mobile graphics crown from AMD, starting with...
47
by Dustin Sklavos on 7/7/2010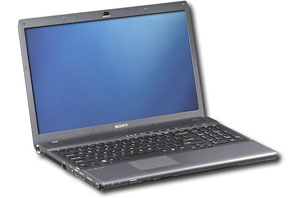 The back-to-school season is coming and refreshed product lines are already starting to appear on store shelves. Intel's dual-core Arrandale processors continue to dominate in terms of raw performance...
64
by Dustin Sklavos on 6/30/2010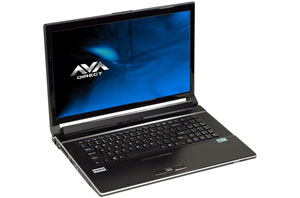 NVIDIA announced their foray into mobile DX11 parts last month with the GTX 480M. No longer content to use older desktop designs optimized for lower power draws, the 480M...
7
by Jarred Walton on 6/28/2010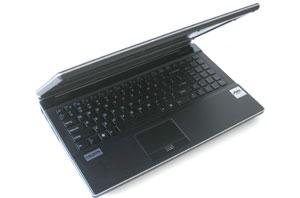 Who makes the fastest mobile GPUs right now? That question can be a bit tricky to answer, since getting identical laptops other than the GPU is difficult at best...
32
by Dustin Sklavos on 6/3/2010
Unlike desktops, it's not currently possible to get a notebook that wins every benchmark, but we have three of the fastest currently available notebooks and we'll show you where...
56
by Jarred Walton on 10/14/2009