Celeron
GIGABYTE has added its first Intel Apollo Lake-based desktop motherboard to its product list. The platform is designed primarily for low-power entry-level PCs, but the manufacturer decided to tailor its J3455N-D3H also for customers who need various legacy I/O technologies, indicating that this board was perhaps orignally designed for a specific customer but is now being released to the wider public. The mainboard is equipped with a host of older interfaces, including COM, LPT, PS/2, D-Sub and PCI. Just like the name suggests, the GIGABYTE GA-J3455N-D3H is based on the the Intel Celeron J3455 processor (four Goldmont cores clocked at 1.5/2.3 GHz, 2 MB cache, dual-channel DRAM controller, HD Graphics 500, 10W TDP) that feature Intel's ninth-generation graphics architecture (Gen9) as well as a refined...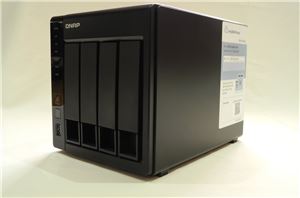 QNAP is one of the leading vendors in the COTS NAS (commercial off-the-shelf network attached storage) space. They have a wide variety of hardware platforms to choose from, ranging...
34
by Ganesh T S on 10/29/2015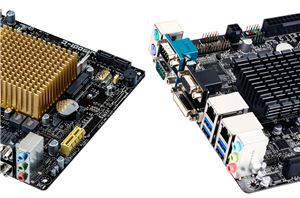 All the recent talk of Haswell-E and high-end refreshes has obscured the more casual computing market. The Bay Trail platform uses Intel's Atom based Silvermont cores and competes directly...
60
by Ian Cutress on 10/17/2014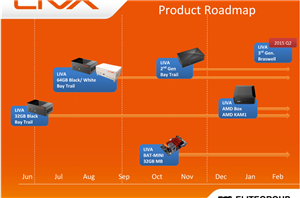 The PC market is warming up to the ECS LIVA 'nettop' that we reviewed back in July. The fanless nature and low cost, as well as 'good-enough' performance serve...
3
by Ganesh T S on 9/4/2014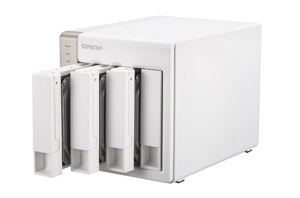 The launch of the QNAP TS-x51 series was covered in detail last month. Its introduction has revitalized the premium NAS market for SOHO and power users by providing a...
57
by Ganesh T S on 7/28/2014
Nettops and netbooks, as a class of products, have been on the decline over the last few years. However, the introduction of SoCs based on the new Silvermont Atom...
55
by Ganesh T S on 7/18/2014
It seems we're not through with new Chromebooks yet. Google's tagline for their lightweight PC operating system initiative is "Chromebooks for Everyone," and to that end they are racing...
29
by Jason Inofuentes on 11/12/2012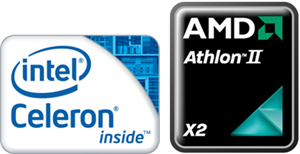 The recent launch of Intel Sandy Bridge-based Celeron CPUs and the proliferation of budget-priced LGA 1155 socket motherboards bring fresh competition to the budget desktop computer market segment, long...
95
by Zach Throckmorton on 11/8/2011