Celeron
Logic Supply this week introduced its new series of ultra-compact form-factor (UCFF) PCs that boast a fanless design as well as rich connectivity via an optional 4G modem. The Logic Supply CL200-series systems are designed primarily for applications that do not require performance of modern PCs, but benefit from their versatility when it comes to software compatibility and connectivity. As computer usage expands across all industries, demand for specialized systems is growing. One particular area of growth are miniature special-purpose systems designed for various emerging workloads that did not exist a couple of years ago. Logic Supply's CL200-series UCFF PCs clearly fit into this category. Measuring 83×116×34 mm, these systems little bigger than a large wallet. They come in sealed Hardshell chassis designed to enable...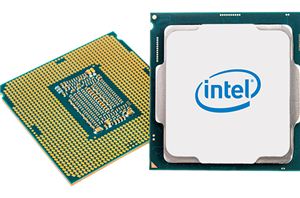 Intel has recently added eight unannounced desktop Coffee Lake processors to its MDDS (material declaration datasheet) database. Three new chips belong to the Core i3/i5 lineup are targeting mainstream...
11
by Anton Shilov on 2/7/2018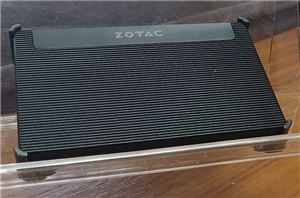 LAS VEGAS, NV — Last year Intel introduced its Compute Card initiative, aimed mostly at manufacturers of specialized PCs and smart devices that benefit from high integration, easy installation...
26
by Anton Shilov on 1/17/2018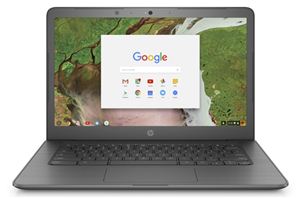 This year at 2018 CES, HP will be announcing a few new and updated products to their laptop lineup, displays, and other productivity-related items. In the days leading up...
5
by Joe Shields on 1/5/2018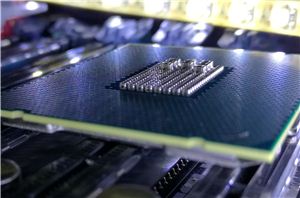 Officially, Intel does not comment on unreleased products, which often has the knock-on effect that processors aren't actually known about until the day they appear on shelves. In order...
87
by Ian Cutress on 11/24/2017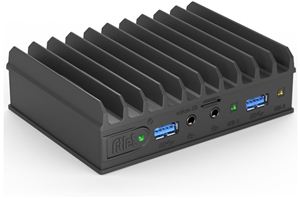 Compulab has announced its new fitlet2 ultra-compact PC designed for a broad range of applications, including office, IoT and industrial. The Compulab fitlet2 is a small unit, cooled passively...
28
by Anton Shilov on 11/9/2017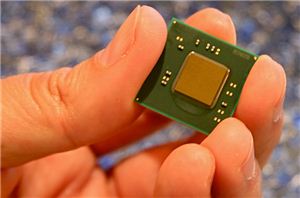 A maker of embedded systems has published details regarding pricing of Windows 10 IoT Enterprise licenses in Q4 2017 and has also disclosed the model numbers of Intel's upcoming...
9
by Anton Shilov on 11/3/2017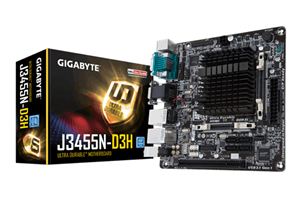 GIGABYTE has added its first Intel Apollo Lake-based desktop motherboard to its product list. The platform is designed primarily for low-power entry-level PCs, but the manufacturer decided to tailor...
20
by Anton Shilov on 4/13/2017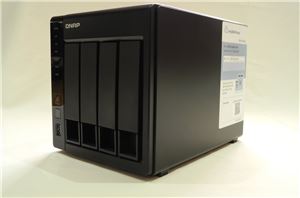 QNAP is one of the leading vendors in the COTS NAS (commercial off-the-shelf network attached storage) space. They have a wide variety of hardware platforms to choose from, ranging...
34
by Ganesh T S on 10/29/2015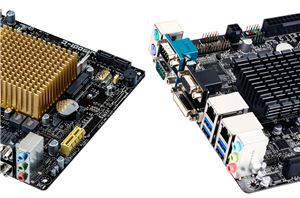 All the recent talk of Haswell-E and high-end refreshes has obscured the more casual computing market. The Bay Trail platform uses Intel's Atom based Silvermont cores and competes directly...
60
by Ian Cutress on 10/17/2014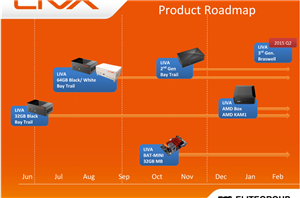 The PC market is warming up to the ECS LIVA 'nettop' that we reviewed back in July. The fanless nature and low cost, as well as 'good-enough' performance serve...
3
by Ganesh T S on 9/4/2014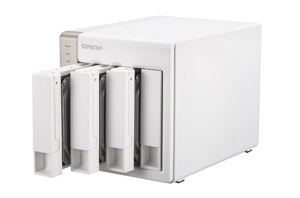 The launch of the QNAP TS-x51 series was covered in detail last month. Its introduction has revitalized the premium NAS market for SOHO and power users by providing a...
57
by Ganesh T S on 7/28/2014
Nettops and netbooks, as a class of products, have been on the decline over the last few years. However, the introduction of SoCs based on the new Silvermont Atom...
55
by Ganesh T S on 7/18/2014
It seems we're not through with new Chromebooks yet. Google's tagline for their lightweight PC operating system initiative is "Chromebooks for Everyone," and to that end they are racing...
29
by Jason Inofuentes on 11/12/2012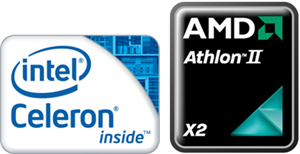 The recent launch of Intel Sandy Bridge-based Celeron CPUs and the proliferation of budget-priced LGA 1155 socket motherboards bring fresh competition to the budget desktop computer market segment, long...
95
by Zach Throckmorton on 11/8/2011