ATX
Throughout the majority of 2020, we saw an escalating war between AMD and Intel battling for supremacy in the desktop CPU market, which is an obvious win for the consumers. One of the side battles thus appeared in the motherboard market, with the Z490 chipset paving the way for Intel's 14 nm Comet Lake processors. One such model is the GIGABYTE Z490 Aorus Master, which is poisitioned in the mid-range segment's upper end with a premium feature set. Some of the most notable features include 2.5 GbE and Wi-Fi 6 networking, triple PCIe 3.0 x4 M.2 slots, and plenty of rear panel connectivity.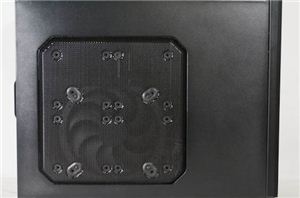 As NewEgg's house brand, Rosewill has been growing in very interesting ways. Being the house brand of a major electronics retailer means dipping your toe into a lot of...
19
by Dustin Sklavos on 1/23/2013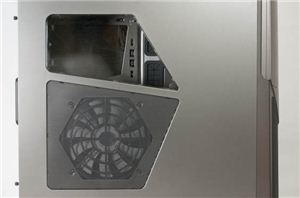 It wasn't that long ago that we reviewed NZXT's shiny new Phantom 820, a case that apart from its high price tag and slightly ostentatious design was pretty tough...
44
by Dustin Sklavos on 1/20/2013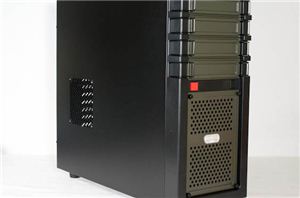 Most manufacturers are quicker and happier to show us their medium-to-high end cases, but for a lot of users the case is admittedly a steel box they put their...
35
by Dustin Sklavos on 1/17/2013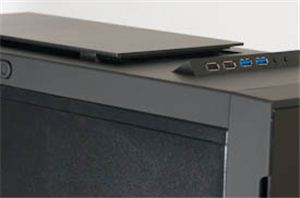 When I reviewed the BitFenix Ghost, some of you requested we take a look at the Nanoxia Deep Silence 1. Nanoxia isn't selling on American shores yet, but there's...
75
by Dustin Sklavos on 11/27/2012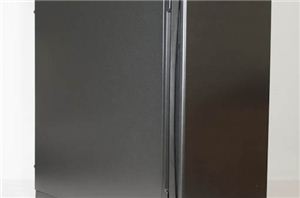 In the short time that they've been around, BitFenix has consistently proven an interest and willingness to design cases that are at the feature curve while being price competitive...
34
by Dustin Sklavos on 11/10/2012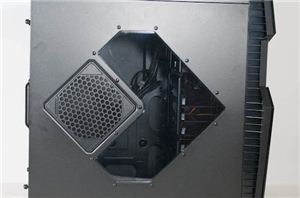 It's fun to review the big enthusiast-class cases like the NZXT Phantom 820 and the Mini-ITX and Micro-ATX custom marvels like the BitFenix Prodigy and SilverStone SG09, but the...
40
by Dustin Sklavos on 10/29/2012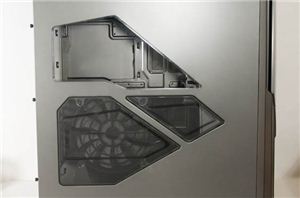 NZXT is an interesting manufacturer. Each company that designs and manufactures cases has their strengths and weaknesses, things they're good at and things that need work, but NZXT is...
24
by Dustin Sklavos on 10/15/2012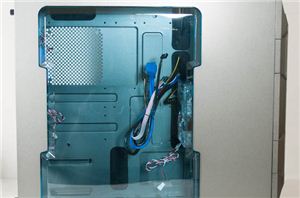 It's been a very long time since we've had an In-Win case in house for review. In fact, the last one we checked out was the BUC, an affordable...
31
by Dustin Sklavos on 9/18/2012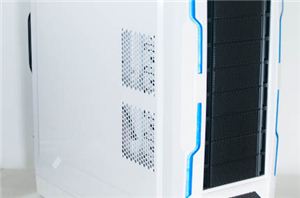 AZZA is a relatively new company when it comes to enclosures. Their major splash came with the Fusion 4000 enclosure (which we're still slated to review at some point...
30
by Dustin Sklavos on 7/13/2012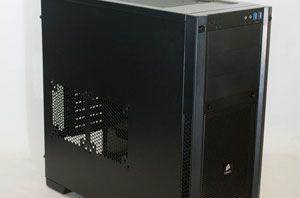 Ostensibly, Corsair's Carbide line of enclosures are their budget cases; the Obsidian and Graphite lines both start where the beefy Carbide 500R leaves off. Corsair's least expensive entry is...
44
by Dustin Sklavos on 6/29/2012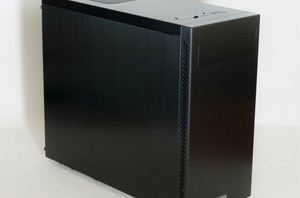 Marking our fifth venture into Lian Li territory in recent years, the PC-A55 enclosure we have on hand is another unique, slightly-off-the-wall design from a company we've come to...
64
by Dustin Sklavos on 6/16/2012