AQtion
When discussing networking controllers, often we deal with single chips that convert PCIe to Ethernet. With Thunderbolt, an additional TB controller is needed at either end, increasing cost and power. However now with mobile devices losing dedicated Ethernet ports, and the rise in professional docking stations, converting from USB to a Wired Ethernet solution is usually a common choice for users that work out of hotels or those that want to add simple Ethernet capability to a device without any. Rather than use a USB-to-PCIe controller, Aquantia is pushing forward with its new generation of USB-to-Ethernet chips designed to run at 5G and 2.5G speeds. The new chips, the AQtion AQC111U and the AQtion AQC112U, are designed to simply the USB-to-Ethernet scenario while supporting multi-gigabit...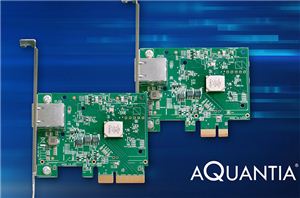 Aquantia got a lot of positive publicity this year with its relatively inexpensive 5G and 10G network cards, which brought multi-gigabit Ethernet down to around $100, making them some...
41
by Anton Shilov on 11/23/2017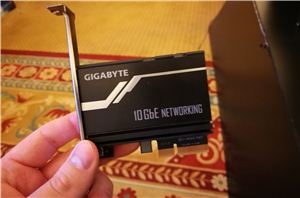 GIGABYTE has added the GC-AQC107 10 GbE PCIe card it demonstrated early this year at CES to the list of products on its website. The product is also listed...
33
by Anton Shilov on 11/9/2017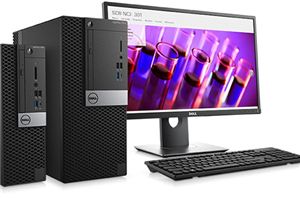 Aquantia and Dell this week began to offer Aquantia's AQtion AQN-108 5 GbE network controller as a build-to-order option for the OptiPlex 7050 workstations. Dell is the first major...
10
by Anton Shilov on 8/18/2017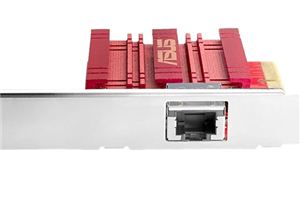 ASUS this week released the first inexpensive vendor-based consumer-grade 10 GbE / 10GBase-T card powered by an Aquantia silicon. The card can be installed in any modern PC with...
26
by Anton Shilov on 7/3/2017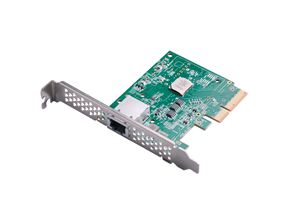 Late last year, Aquantia launched their range of multi-gigabit Ethernet controllers. These were controllers that could enable 1G, 2.5G and 5G connections over standard RJ45 connectors and Cat5e cabling...
33
by Ian Cutress on 5/15/2017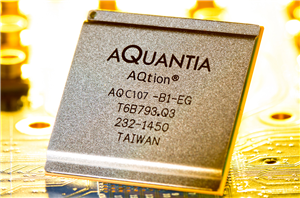 Frequent readers of AnandTech will have recognized that our coverage of higher speed network interfaces over copper, particularly 10G, for the home and business has increased recently. This is...
32
by Ian Cutress on 12/14/2016