802.11ax
As one of the leading makers of mobile Wi-Fi hotspots, for several years now Netgear has offered a comprehensive lineup of such products. So for this year's Mobile World Congress the company took to the show to demonstrate its latest 4G and 5G hotspots, as well as share their plans for the future. Netgear was among the first vendors to offer a Gigabit LTE mobile hotspot, when it launched the Cat 16 DL-capable Nighthawk M1 two years ago. Recently the company introduced its Nighthawk M2 (MR2100), a 2 Gbps LTE mobile hotspot powered by Qualcomm's X24 modem. The M2 supports 5 CA (carrier aggregation) for downloads, 2 CA for uploads, and 802.11ac Wi-Fi for clients. This high-end router is currently available only in Australia, one...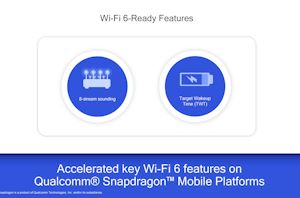 With the upcoming ratification of the Wi-Fi 6 (802.11ax) standard expected in August, a number of companies are gearing up with Wi-Fi 6 'ready' routers and end-points to get...
8
by Ian Cutress on 2/25/2019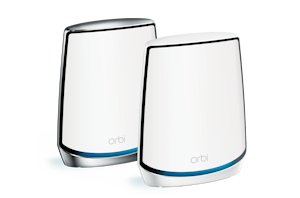 Netgear's Orbi Wi-Fi system / mesh networking product line has been well-received in the market since its introduction in Q3 2016. Since then, Netgear has been regularly rolling out...
5
by Ganesh T S on 1/7/2019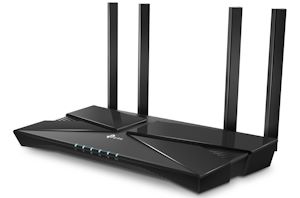 TP-Link recently introduced a couple of Wi-Fi 6 (802.11ax) routers based on Broadcom's platform. At CES 2019, the company announced multiple new Wi-Fi 6 products to provide wallet-friendly entry...
4
by Ganesh T S on 1/7/2019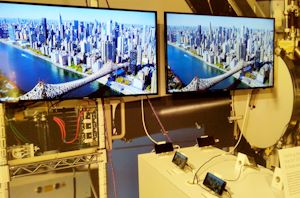 While the headline features of the new Snapdragon 855 Mobile Platform might be the 5G connectivity, or the Cat 24 LTE modem, or the new CPU/GPU combination, further down...
15
by Ian Cutress on 12/11/2018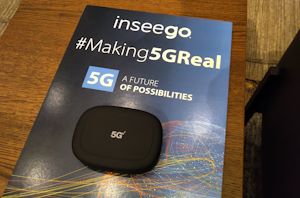 Most of the 5G deployments to date are using mobile hotspots – devices that convert a 5G signal into another form of data transfer, usually some form of ubiquitous...
8
by Ian Cutress on 12/10/2018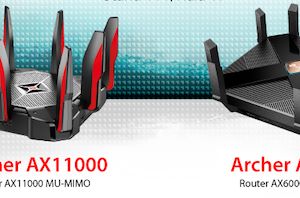 TP-Link has announced pre-orders for their first 802.11ax router - the 8-stream Archer AX6000, along with technical details, pricing, and other information. In addition, a higher-end model, the Archer...
21
by Ganesh T S on 12/10/2018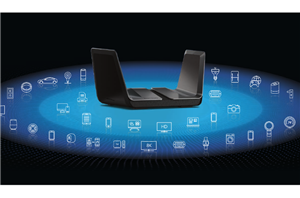 Netgear has announced imminent availability of their first 802.11ax router - the 8-stream Nighthawk RAX80, along with the technical details, pricing, and other information. In addition, they have also...
23
by Ganesh T S on 11/7/2018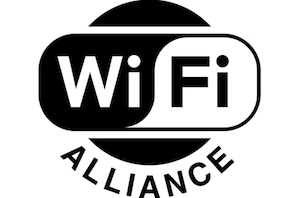 In a bid to simplify the naming of the current and future Wi-Fi standards and ensure that even unexperienced users buy the right equipment, Wi-Fi Alliance on Wednesday introduced...
19
by Anton Shilov on 10/3/2018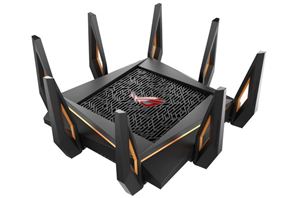 ASUS has announced a family of new routers designed to satisfy the ever-increasing bandwidth demands of the modern household. ASUS unveiled the ROG Rapture GT-AX11000 (ASUS says is the...
19
by Joe Shields on 6/4/2018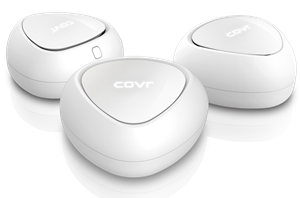 LAS VEGAS, NV — D-Link entered the mesh networking market with its Covr lineup of devices last year. Most vendors had launched their mesh platforms with a kit comprised...
0
by Ganesh T S on 1/10/2018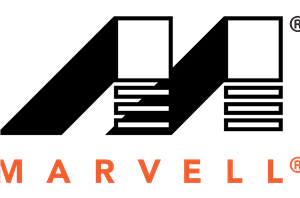 Today Marvell announces the introduction of their new 802.11ax wireless portfolio which promises to be the company's first product line laying the groundwork for advancing the new wireless standard...
5
by Andrei Frumusanu on 12/11/2017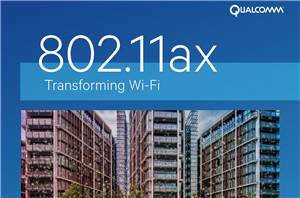 Wi-Fi platforms have traditionally focused on peak speeds. However, evolving usage scenarios (such as stadium and campus environments and even households with multiple Wi-Fi devices) have led to the...
38
by Ganesh T S on 2/13/2017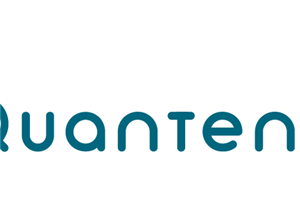 Quantenna this week introduced the industry's first 802.11ax Draft 1.0-compliant Wi-Fi chipset for access points. The QSR10G-AX is pin-to-pin compatible with Quantenna's commercial QSR10G Wave 3 802.11ac-compliant Wi-Fi platform...
20
by Anton Shilov on 10/19/2016