3DMark
A few days ago we published our article addressing Huawei and Honor's inaccurate benchmarking behaviour. In a nutshell, we had found out that this year's devices had introduced a new thermal limiting behaviour that quickly throttled power consumption to ~4-4.5W in 3D workloads. While this in itself wasn't an issue, the problem is that the firmware did not apply this new behaviour to a specific list of whitelisted 3D benchmarks. Sidenote: Earlier this year, Futuremark (The 3DMark creators) had been acquired by UL, joining the global safety consulting and certification company as a benchmarking division. We work closely with all benchmark vendors, and UL isn't an exception. We had first given UL note of the behaviour two weeks ago and had been sharing our early results...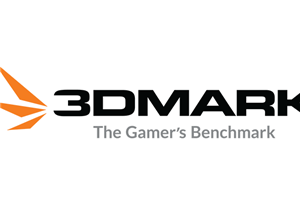 This week, Futuremark unveiled Time Spy Extreme, a 4K version of the DX12 gaming benchmark released last July. Slotting into the 3DMark suite, Time Spy Extreme is available under...
16
by Nate Oh on 10/4/2017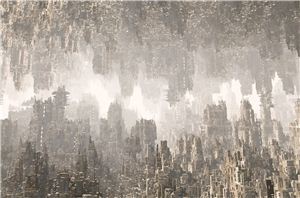 Earlier this week the crew over at Futuremark released a major update to their API Overhead testing tool, which is built into the larger 3DMark testing suite. The API...
48
by Ryan Smith on 3/25/2017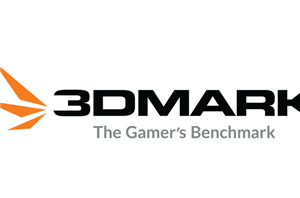 Today Futuremark is pulling the covers off of their new Time Spy benchmark, which is being released today for all Windows editions of 3DMark. A showcase of sorts of...
75
by Daniel Williams on 7/14/2016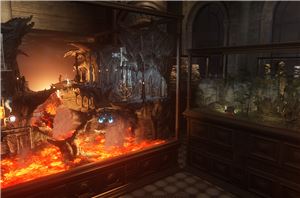 We now have the release of the high end consumer VR headsets behind us. That sets the stage for a (hopefully) steady flow of software to use with the...
4
by Daniel Williams on 4/7/2016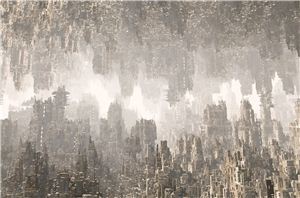 This week the benchmarking gurus over at Futuremark are releasing their own first run at a DirectX 12 test with their latest update for the 3DMark benchmark. Futuremark has...
113
by Ryan Smith & Ian Cutress on 3/27/2015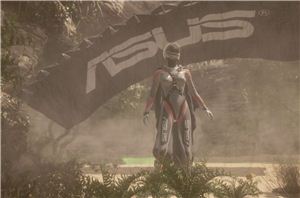 This afternoon Futuremark released an updated version of their 3DMark benchmark for PCs. The new release brings 3DMark to version 1.3.708 and includes a new benchmark for DX11 systems...
10
by Jarred Walton on 6/11/2014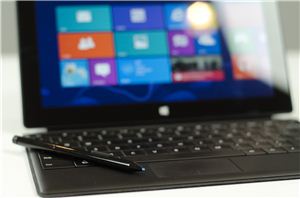 While we're still waiting for Windows RT and iOS versions of the latest 3DMark, there is one cross-platform comparison we can make: Ivy Bridge/Clover Trail to the Android devices...
57
by Anand Lal Shimpi on 4/2/2013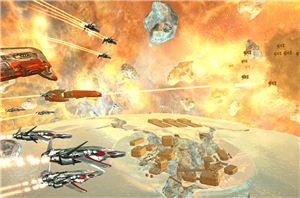 As I mentioned in our coverage of GL/DXBenchmark 2.7, with the arrival of Windows RT/8 we'd finally see our first truly cross-platform benchmarks. Kishonti was first out of the...
56
by Anand Lal Shimpi & Brian Klug on 4/2/2013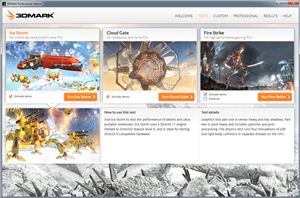 After a two-year hiatus, Futuremark is back with a new version of 3DMark, and in many ways this is their most ambitious version to date. Instead of the usual...
69
by Jarred Walton on 2/5/2013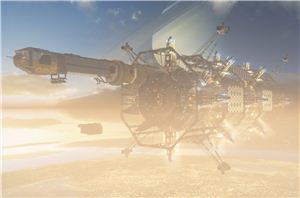 Early in December 2012, I posted a short article about the Fire Strike trailer for the next 3DMark with the note that the full release was promised before the...
15
by Jarred Walton on 1/23/2013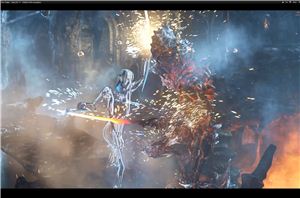 This isn't major news, but I find the periodic updates to the 3DMark suite at least interesting if only to see what Futuremark is up to. They have released...
22
by Jarred Walton on 12/3/2012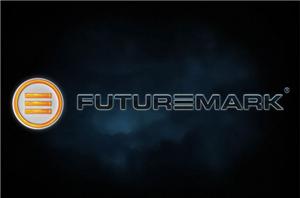 Futuremark just sent out an announcement stating that they've updated 3DMark 11 to version 1.0.3. The results are still compatible and comparable with the earlier versions, and this is...
1
by Jarred Walton on 12/14/2011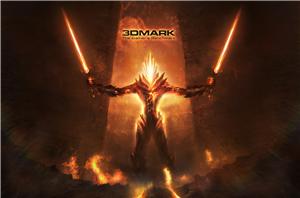 Windows 8 will bring with it a variety of changes—all of our Windows 8 coverage to date will give you the quick overview, but features such as the new...
2
by Jarred Walton on 11/14/2011