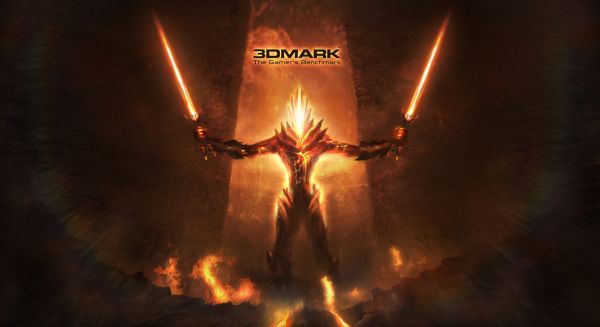 Windows 8 will bring with it a variety of changes—all of our Windows 8 coverage to date will give you the quick overview, but features such as the new Metro interface and expanded support for smartphones and tablets certainly raise a few questions. Those interested in benchmarking Windows 8 using 3DMark will be interested to hear that a new version of the benchmark will be coming for the OS, with the ability to compare performance across all devices a feature sets available for Windows 8.
Jukka Mäkinen, CEO of Futuremark, stated, "With Windows 8 gamers will be able to enjoy their games on a wide range of devices from lightweight tablets to heavy-duty desktop rigs. Faced with so much choice it will be hard to work out which devices offer the best value for money. Fortunately 3DMark for Windows 8 will be our most wide-reaching 3DMark ever, able to accurately measure and compare gaming performance across all devices and graphical feature sets available with Windows 8."
Tentatively titled 3DMark for Windows 8, the benchmark provides the following:
Measures and compares gaming performance on all Windows 8 devices
Stunning real-time scenes stress test all levels of hardware
Supports both x86 and ARM-based architectures
Can be used in both Metro UI and 'classic' Windows environments
Created in co-operation with the world's leading technology companies
Currently in development, expected to be released in 2012
It's obviously too early to get specifics on the benchmark (and the above Futuremark-provided image very likely has nothing to do with 3DMark for Windows 8); however, it will at least be intersting to finally get a chance to compare hardware performance across more devices—including x86 platforms—in an apples-to-apples manner.
We are still bearish on the utility of 3DMark as it relates to actual gaming performance, but given the dearth of useful graphics benchmarks on smartphones and tablets, 3DMark might prove more beneficial in that area. On the other hand, we already have a variety of smartphone and tablet utilities available—for Android and iOS devices, among other platforms—so limiting support to Windows 8 platforms may prevent it from being as useful as we'd like.
Source: Futuremark Press Release