24"
The other day we reported that Dell had leaked information regarding a high quality, wide color range 24" Ultra HD monitor, named the UP2414Q. Dell has since placed online a specifications list on their US website to confirm that the panel will operate in 60Hz mode via DP1.2a and MST, the panel is indeed IPS with a brightness of 350 cd/m2, and on mounting the monitor will weigh 4.8 kg (10.58 lbs). The only salient piece of information missing was the price. Dell has now sent out a press release confirming this: Dell UltraSharp 24" Ultra HD: $1,399, available now in the Americas and worldwide on Dec 16th Dell 28" Ultra HD: <$1000 Dell UltraSharp 32" Ultra HD: $3,499, available worldwide In the midst of...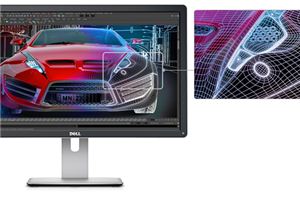 Currently there are several 4K options on the market – models using the higher end IGZO displays such as the Dell Ultrasharp 32" 4K (UP3214Q, $3500) or the ASUS...
60
by Ian Cutress on 12/1/2013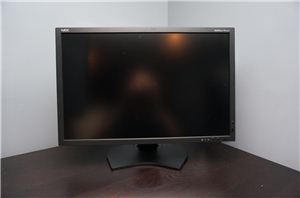 What separates a professional grade monitor, like the NEC PA242W, from a similarly designed consumer display? You can easily go to Dell and find a 24", 1920x1200 resolution display...
77
by Chris Heinonen on 9/27/2013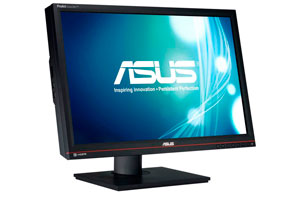 Our monitor reviews frequently go into a lot of depth about the results before and after calibration, but for many users this won't matter, as they aren't going to...
52
by Chris Heinonen on 7/2/2012