10G Ethernet
LR-Link, a maker of networking solutions from China, has introduced two new 10 GbE NICs based on an Intel controller. The cards are priced about 30% below similar products by Intel and other makers, yet they are aimed primarily at entry-level servers. LR-Link's single-port LREC9811BT and dual-port LREC9812BT network adapters are powered by Intel's X550AT2 controller and feature a PCIe 3.0 x4 interface. The cards feature one or two RJ-45 connectors and support supports 100M, 1G, and 10G speeds using Cat5e/Cat6/Cat6A copper cabling. Intel does not explicitly deny that the X550 works with 2.5G or 5G routers/switchers, yet the company does not validate the controller with such equpment (at least officially), so nothing is guaranteed. Intel's X550 controller ships with drivers for all server and desktop/workstation-grade...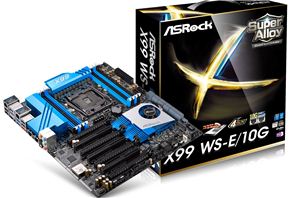 Edit: Read our full review here: http://www.anandtech.com/show/8781/ Regular readers of my twitter feed might have noticed that over the past 12/24 months, I lamented the lack of 10 gigabit Ethernet...
50
by Ian Cutress on 11/24/2014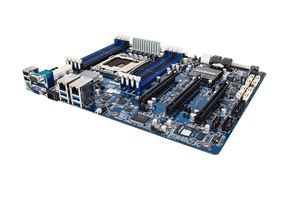 While home networking is moving slowly forward in the march towards 10GBase-T, having high speed access in the enterprise arena can be a specific requirement for a mission critical...
19
by Ian Cutress on 3/6/2014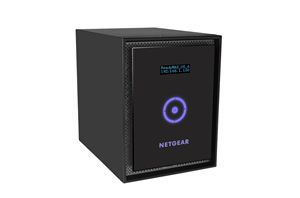 Netgear launched the 6-bay ReadyNAS 716 10-GbE desktop NAS in November. To our knowledge, this is the first off-the-shelf NAS in a desktop tower form factor to come with...
25
by Ganesh T S on 1/1/2014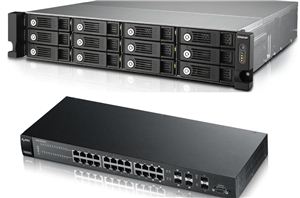 Small and medium sized businesses (SMBs) and datacenter operators are minimizing the footprints of their computing equipment using virtualization. Heavily virtualized environments require a good network backend (efficient IP-SANs...
15
by Ganesh T S on 8/15/2013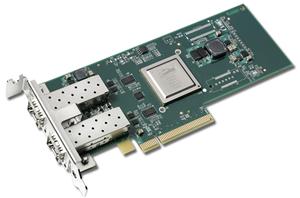 If you are looking to improve your virtualized datacenter, 10Gb Ethernet really deserves your attention. It delivers more than twice as much bandwidth as quad-port gigabit, lower latency, lower...
38
by Johan De Gelas on 11/24/2010