NV30: Somewhat up and running
The IKOS lab was our next stop, where we got to see NV30 running on an IKOS box (read our Inside ATI section to learn exactly how the IKOS box works).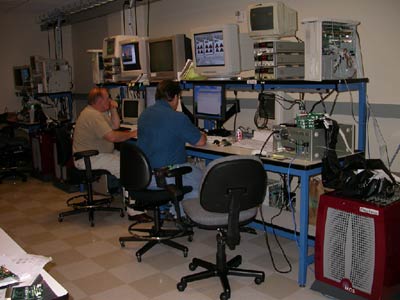 Click to Enlarge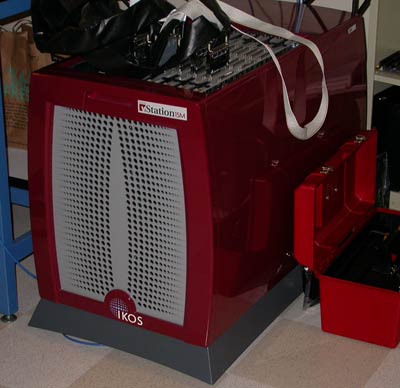 Click to Enlarge - It's NV30! ...but running at a few KHz and a little heavier.
The engineers were hard at work on NV30; because of the delays there has been a lot more testing and validation work on the part that should help NVIDIA considerably once all of the manufacturing issues settle. We caught a glimpse of NV30 running off of the IKOS box: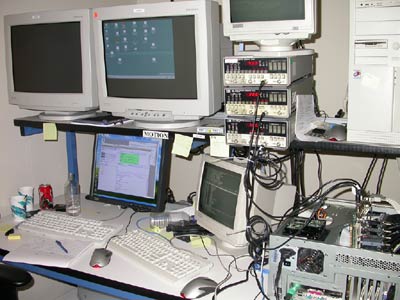 Click to Enlarge
Here we have NV30 running Windows 2000: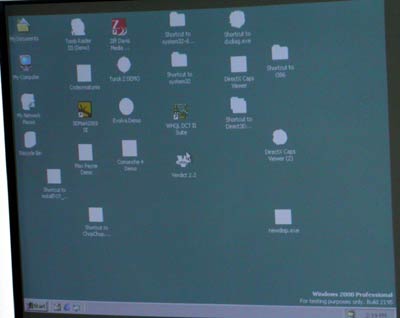 We wanted to get a game running on the IKOS NV30 but time constraints forced us to move on; plus we didn't want to impose, it's rude to play games on someone else's IKOS you know.