OneDrive
OneDrive is Microsoft's cloud storage for consumers, and it of course is built into Windows 10. For free, it comes with 15 GB of storage, and there are a couple of paid tiers to increase that storage. If you purchase Office 365, as a bonus you get unlimited OneDrive storage (right now it just shows 10 TB but it's increasing over time) so if you do need space in the cloud consider that.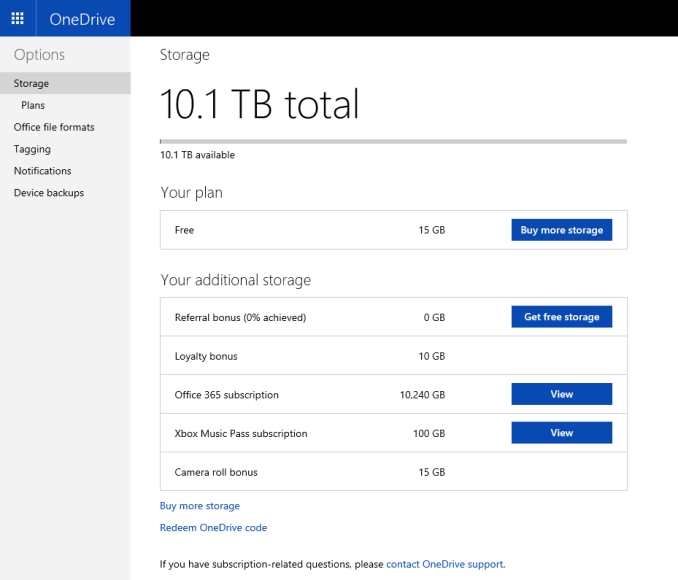 OneDrive has changed dramatically from the Windows 8.1 implementation, and not necessarily for the better. In Windows 8.1, going through the Windows Explorer view you could see all of your files in OneDrive whether they were synced to your PC or not. Opening a file which was not on your PC would initiate a download of it, and then the file would open and stay synced on your computer. If you wanted to free up some space, you could just right click a file or folder and choose "Make available online only" and it would remove the local copy.

OneDrive in Windows 8.1 showing "Online-Only" Placeholders
This was an incredibly simple way to access a huge amount of online storage without having to have it copied to your PC first. However, for Windows 10, that feature is gone, and we have a reversion to the Windows 7 style of sync client.
In Windows 10, OneDrive is installed by default, and out of the box it does not sync any files or folders from OneDrive. If you don't interact with it, you will get a pop-up asking you what files or folders you want to sync on this PC. You can drill down to subfolders just like in Windows 7 and just keep those synced, but compared to Windows 8.1 this is a major downgrade. Once you get used to being able to see all of your folders, it makes it really easy to save files and access them later. According to Microsoft, this was too complicated for end users though, and people would see the placeholder files for their online data and assume it was on their computer. Then they would go somewhere with no internet access, and they would have no access to their data which they thought was on their computer. I can kind of get that argument, but regardless the solution we have in Windows 10 is a huge step back in terms of functionality.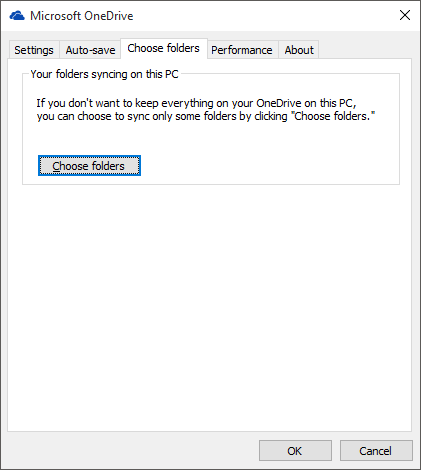 OneDrive Sync Client in Windows 10
With the huge amount of storage you can get in OneDrive now, and the relatively small amount of local storage available on SSDs, the placeholder system in Windows 8.1 was really nice.
In the Windows 10 sync client, you get all of the options you would expect. You can set where your OneDrive folder is stored on your PC, choose which folders to sync, and enable things like automatically copy photos to OneDrive when a camera is connected.
There are also a couple of other features which have come to OneDrive lately. You can now (finally) sync folders that other people have shared with you, although the method to do so and the end result is kind of complicated. In OneDrive on the web, you can now "Add this folder to your OneDrive" which will add the folder within your own OneDrive, and there the files will be synced as you want based on your settings. It's a kind of clunky solution, and I'm not sure why they didn't just add a "Shared" folder in the OneDrive shell. Also, I'm not sure if this will cut into your own storage, and since this feature is rolling out to users now, I don't have access yet to test it.
You can also set OneDrive to let you "Fetch" files off of your computer through the OneDrive web client. This feature is one that was part of older Microsoft tools, and those tools have been phased out in favor of SkyDrive/OneDrive, and Microsoft is bringing their feature sets to OneDrive.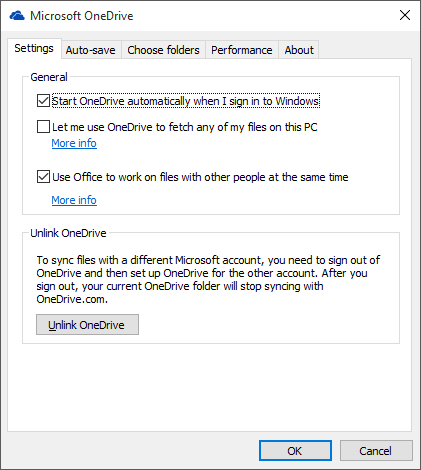 With that out of the way, Windows 10 does have some functionality for OneDrive which did not exist on Windows 8.1, and it is very handy. From within the Windows Explorer shell, you can now share a file directly from OneDrive by simply right clicking the file and choosing "Share a OneDrive link". This was only available on the web before, and being able to create a web link for a file from within Windows Explorer is much more convenient.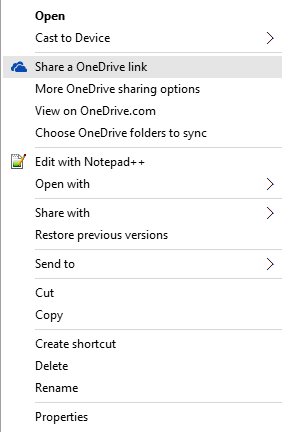 It seems like I've been harsh on OneDrive, and I have, because Microsoft offers some of the most competitive priced online storage, and then they make it difficult to use. The Windows 8.1 solution was much nicer for many people, but perhaps with the changes to allow unlimited storage for Office 365, the placeholders would themselves take up too much space and be too much work to sync. Regardless, I'm hoping this gets improved over time.