Introducing the SS51
The Shuttle SS50 was their first XPC (Shuttle's name for a Small Form Factor PC) based on the SiS 650, a Pentium 4 chipset. The biggest limitation of the SS50 was the fact that it had no AGP slot; it relied on the SiS 650's slow integrated video, which made it out of the question for most gamers and power users. The SS51 improves upon the original SS50 design by adding, you guessed it, an AGP slot.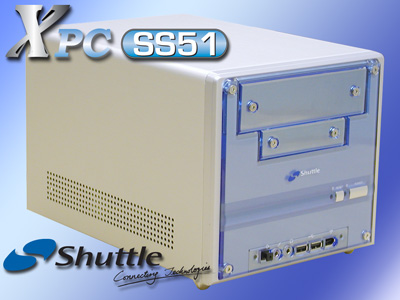 The chassis is about 8" wide, 5" tall and 11.5" deep (20.32 x 12.7 x 29.21 cm), making it around the size of a toaster but not quite as small as Apple's PowerMac G4 Cube.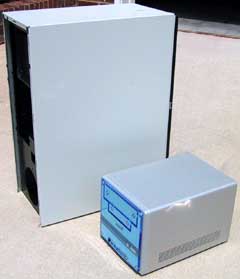 With the SS51 Shuttle also introduces a new type of face plate for their XPC line. The translucent blue fascia is much more appealing than the rather rugged look of the first few XPCs. Although it wasn't ready for the SS51's launch, Shuttle's future XPCs will have the option of changing faceplates and even include elegantly lit front panels as we reported about in our Computex coverage.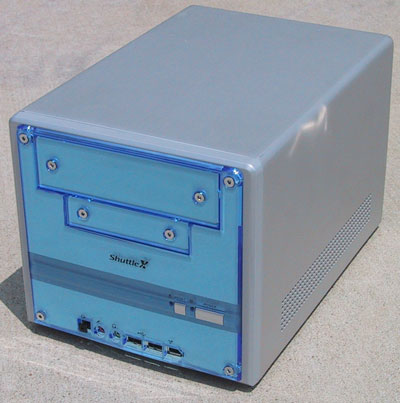 There are two external drive bays on the SS51 - a 5.25" and 3.5" bay, with a hidden internal 3.5" bay for a hard drive. Getting something this small with more expansion would be borderline impossible without significantly reducing the size of the motherboard, which is already extremely small as you're about to see.