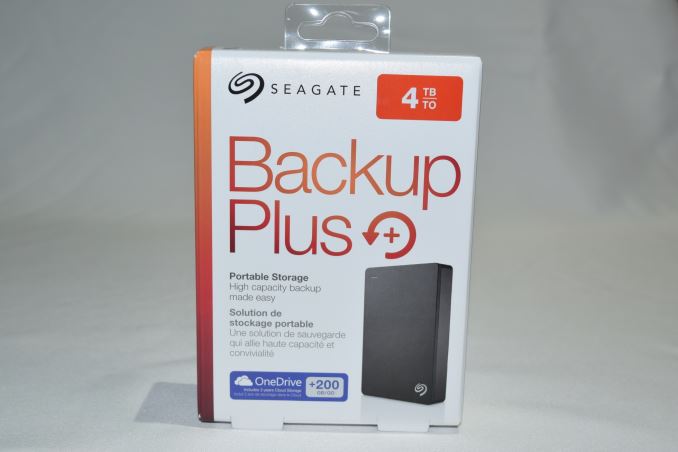 Introduction
The rise in popularity of USB 3.0 has enabled a large number of high-speed bus-powered storage devices. Flash drives and external SSDs can take advantage of the high-speed nature of the interface. They have slowly been increasing in capacity too, and we even had a 1TB portable SSD from Samsung earlier this year. Unfortunately, the cost per GB is still too high for the average consumer. From the perspective of that market, bus-powered external hard drives (2.5") are hard to beat. 2TB USB 3.0 drives have been around for some time now, but the 4TB mark in the portable 2.5" form factor had only been achieved with dual drives and external power. Seagate recently launched the Backup Plus Portable 4TB USB 3.0 drive based on one of the first 4TB 2.5" drives in the market.
The Backup Plus Portable 4TB USB 3.0 drive internally carries a Seagate/Samsung Momentus ST4000LM016 drive. Information about this drive is currently sparse on Seagate's website. Suffice to say that this drive will not fit most notebooks (it is not thin enough). User reports based on the raw drive indicate that the thickness comes in around 15mm, which should be OK for NAS units and other applications. In any case, CrystalDiskInfo provides a lot of information about the internal drive.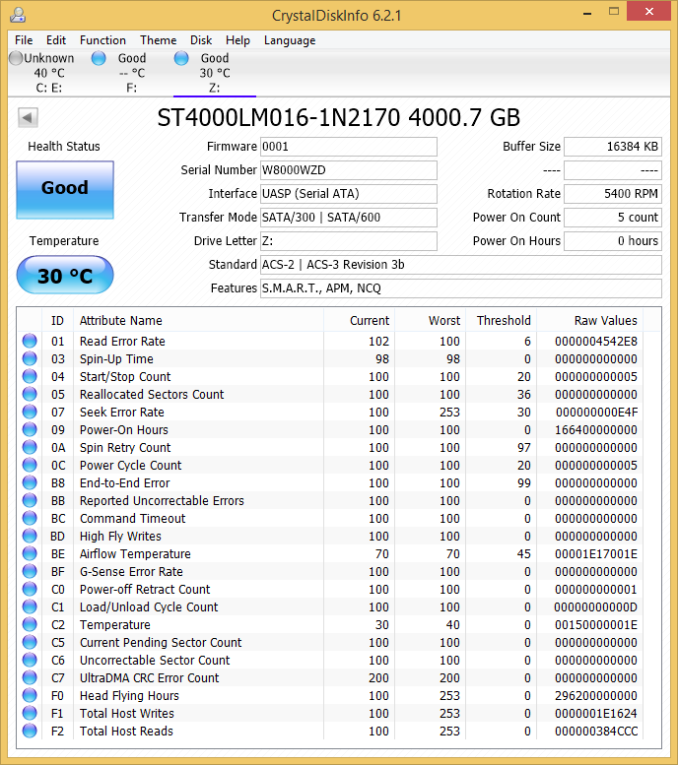 Important aspects of the drive include:
16 MB buffer
5400 RPM spindle speed
SATA III 6 Gbps interface
It appears that the ST4000LM0016 uses five platters with a 800GB/platter design to achieve the capacity point. The USB 3.0 bridge chip also supports UASP and S.M.A.R.T passthrough. The unit has dimensions of 114.5 mm x 78 mm x 20.5 mm and weighs 541 grams. It comes with a USB 3.0 Type-A male to USB 3.0 micro-B male cable.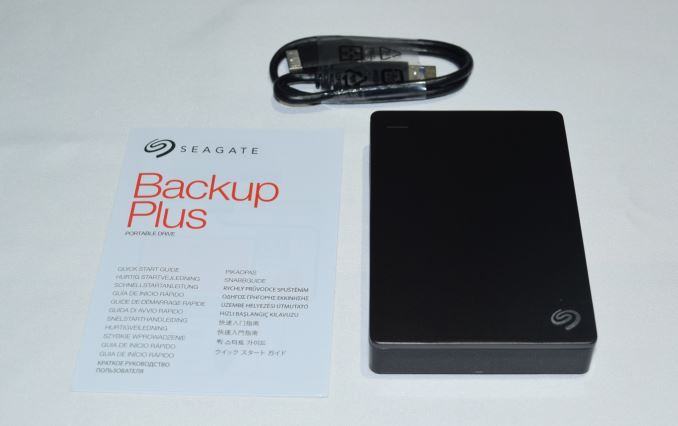 As portable hard drives become more and more of a commodity, vendors are attempting to put in value-adding features to the product. The Backup Plus Portables comes with 200GB of OneDrive storage valid for two years. In addition, we also have the ability to connect the unit to the Lyve app that provides photo / video management in the cloud. It also comes with a basic backup configuration software in the form of the Seagate Dashboard. We will be taking a brief look at these value added features after discussing the benchmark numbers.