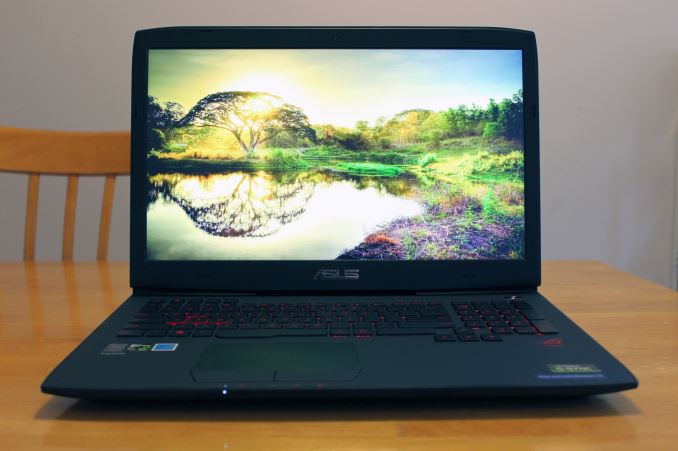 At Computex 2015, NVIDIA announced what will almost certainly be one of their marquee features on gaming notebooks going forward, with NVIDIA'S G-SYNC variable display refresh rate technology coming to notebooks. We'll dive into this more in a bit, but perhaps the best part of the announcement was that it was going to be a hard launch, with several vendors offering notebooks featuring G-SYNC right away.
One of those was ASUS, and NVIDIA shipped me the ASUS G751JY model with G-SYNC to take a look at. The G751 was first introduced in October 2014. It is a 17.3-inch laptop targeted towards gamers under ASUS's Republic of Gamers (ROG) branding. ASUS these days seems to have a focus on offering value, and by that I mean they often offer more computer for your money than most other brands. The ASUS Zenbook UX305 is a perfect example of this, offering excellent performance, specifications, and build materials for much less than the competition. Of the initial announcements of G-SYNC notebooks, ASUS has certainly come in with a lot of value here too.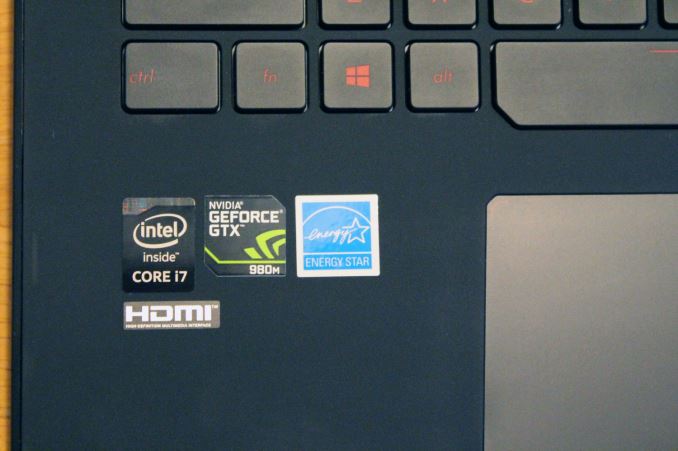 The G751 has a couple of configuration options, with the G751JT model featuring the GTX 970M and G-SYNC, but this review is on the higher end G751JY model, which features the Intel Core i7-4720HQ processor, with four cores and eight threads available in a 47 Watt envelope. In order to have G-SYNC, you will need a NVIDIA GPU, and the JY model features NVIDIA's highest end mobile GPU, the GTX 980M, with 4 GB of memory onboard the graphics card. System memory is 24 GB on the model I received, with 3x8GB of DDR3L-1600, and a 256 GB SSD, which is the very fast Samsung XP941 PCIe model, and a 1 TB 7200 RPM drive for extra storage. Although optical media is certainly on the way out, with a 17.3-inch notebook there is plenty of room for an optical drive, and the G751JY features a 6x Blu-Ray writer.
ASUS ROG G751JY
As Tested, Core i7-4720HQ, 24 GB RAM, 256 GB SSD + 1TB HDD
Processor
Intel Core i7-4720HQ (4C/8T, 2.6-3.6GHz, 6MB L3, 22nm, 47W)
Intel Core i7-4870HQ (4C/8T, 2.5-3.7GHz, 6MB L3, 22nm, 47W)
Memory
24GB-32GB DDR3L-1600 MHz
Graphics
NVIDIA GTX 980M 4GB
Display
17.3" 1920x1080 IPS Matte, 75Hz, G-SYNC
Storage
256GB-512GB Samsung XP941 PCIe SSD
1 TB 7200rpm HDD
Networking
Intel Dual Band Wireless-AC 7260
Realtek 1 Gbps Ethernet
Audio
Waves MAXX Audio
Two speakers plus subwoofer
Battery
90 Wh Battery
230 Watt A/C Adapter
Right Side
2 x USB 3.0 Ports
Headphone Jack
Microphone Jack
DisplayPort
HDMI
VGA
SPDIF (3.5mm)
Left Side
2 x USB 3.0 Ports
SD Card Reader
Blu-Ray Burner
Dimensions
317.5 x 416.6 x 43.2mm (12.50 x 16.40 x 1.70 inches)
Weight
3.81 kg (8.4 lbs)
Extras
720p Webcam
Backlit Keyboard
Pricing
$2150 MSRP (i7-4720HQ, 24GB, 256GB SSD)
Amazon.com $1900
$2650 MSRP (i7-4870HQ, 32GB, 512GBSSD)
Amazon.com $2460
A laptop that comes in at over $2000 may seem like a difficult thing to consider as a value play, but once again ASUS has really packed in a lot of performance for the price. For a bit more money, you can add in another 8 GB of memory and double the SSD capacity to 512 GB if you want to keep less of your data on the spinning disk. If you want G-SYNC with a GTX 980M, the ASUS offers a pretty good price to performance ratio.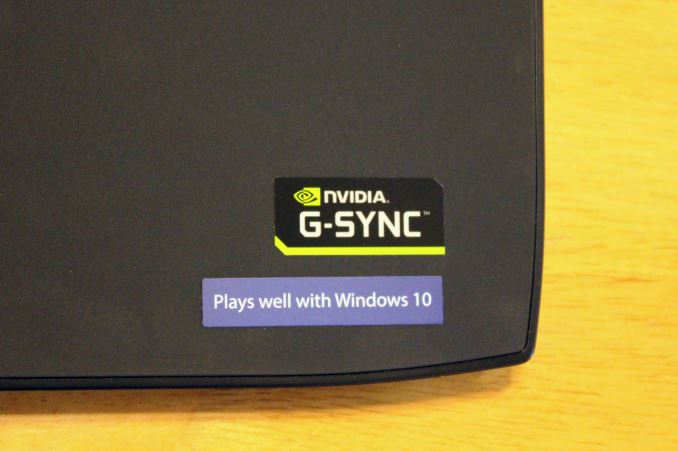 At 8.4lbs, or 3.8 kg, this is no lightweight laptop, but there is certainly a market for people who want a desktop replacement-style laptop with lots of performance and a big display. The larger chassis is a bit more of a hassle to move around, but the extra display size makes for a very good gaming experience, and the larger chassis of a 17.3-inch notebook provides an opportunity for better system cooling with less noise. We'll see how it measures up to the competition, with the MSI GT72 Dominator Pro likely being its direct competitor.