The Cards - Radeon 9000 & Radeon 9000 Pro
When ATI introduced the Radeon 8500 they introduced a very 3dfx-like naming system. The first digit of any model number would dictate what level of DirectX compatibility the card would support; for example, the Radeon 8xxx series would be DirectX 8 cards and the Radeon 7xxx series offer DirectX 7 support.
With the RV250 based cards, the meaning behind ATI's naming system has been thrown out the door as both DirectX 8 solutions carry the Radeon 9000 label.
The Radeon 9000 and Radeon 9000 Pro are both available immediately from ATI as well as their Taiwanese board partners. The difference between the two cards is simply clock speeds, the Radeon 9000 runs at 250MHz with 200MHz DDR memory (effectively 400MHz); the Radeon 9000 Pro runs at 270MHz with 275MHz DDR memory (effectively 550MHz).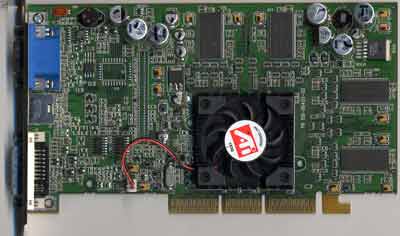 Click to Enlarge
The rest of the features remain identical to the Radeon 8500; both cards support Hydavision, ATI's multimonitor solution, and they offer the same 3D feature set as the Radeon 8500 as well.
The Radeon 9000 Pro will be priced at $129 with the Radeon 9000 at $109.
As production of the 9000 series boards ramps up, ATI will slowly begin phasing out the Radeon 8500 and 8500LE. Not only can the cards outperform the new 9000 line but they are more expensive to make, so as soon as possible ATI will be phasing out the old 8500 and 8500LE parts.
This unfortunately leaves a major hole in ATI's product line; the Radeon 9700 (R300) takes care of the high end niche with its $399 price tag, but the next product down from it will be the 9000 Pro. If you want to spend anywhere between $200 and $300 ATI will not have a product for you any longer.
As we mentioned in detail in today's R300 Preview, the Radeon 9500 will fill this gap in the fourth quarter of this year. Unlike the current 9000 series, the Radeon 9500 will be based on a DirectX 9 architecture – more specifically, a scaled down version of the R300 core (sort of an RV300). We're expecting this core will only have 4 rendering pipelines and run at lower clock speeds than the R300.