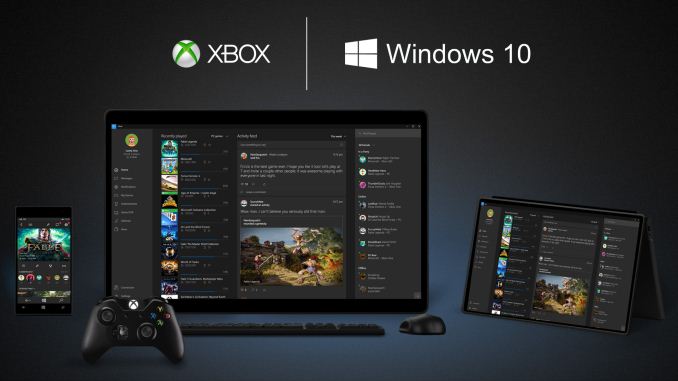 Today I got a chance to try the new game streaming ability of Xbox One at a breakout session. For those that are unaware, Xbox Game Streaming will allow you to broadcast your console gaming experience to any Windows 10 PC on the network, and with the Xbox controller drivers being built into Windows 10 now, it makes for a pretty interesting experience.
Now let's be honest. This is certainly not the first game streaming that has been announced, and some companies already have shipping solutions for this. Steam for instance can game stream from you desktop PC with a GPU to another lighter weight PC. There are also solutions that will stream from your PC to your TV for playing games on the couch.
So they are not the first, but one of the nice things about streaming from the Xbox to a PC is that, especially these days, most PCs are not capable of running games. Laptops in particular do not have enough GPU in order to play many games at good framerates. Using the Xbox for this solves this issue since the hardware is a known quantity (and yes, maybe not enough but that's for another time).
In my hands on, there was no perceivable latency, so the experience was excellent. Controls on the controller were every bit as good as if playing right on the console.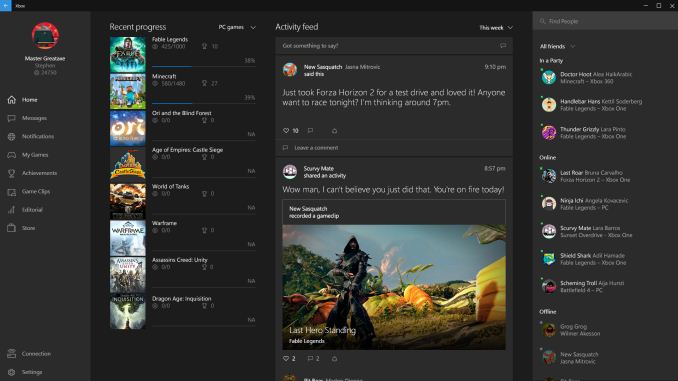 The Xbox experience on the PC using the Xbox app
Being able to stream games to a tablet like a Surface Pro 3 makes a lot of sense, since the Xbox is often tucked away in the room with the big TV and it may be used by other members of your house. It worked, and it worked well.
I did ask about being able to stream games while someone else is using the Xbox for media (like Netflix or live TV) and unfortunately this is not going to be the case, at least not initially. It is basically mirroring the display on the Xbox to the PC, so the Xbox is well and truly tied up during any sessions. I kind of think this is a missed opportunity for the Xbox team since they have made such a push to use the Xbox as a hub. In my house, the Xbox is in between the cable box and the TV, so it is not a trivial task to use "switch inputs" and the whole point of doing it this way is to avoid having to switch inputs all the time. Hopefully they can add this in a future update, but it is not clear if the hardware can even support this so we shall have to wait and see.
For what it does do, it does really well, and I can see this being a very popular feature.