AnandTech Storage Bench - The Destroyer
The Destroyer has been an essential part of our SSD test suite for nearly two years now. It was crafted to provide a benchmark for very IO intensive workloads, which is where you most often notice the difference between drives. It's not necessarily the most relevant test to an average user, but for anyone with a heavier IO workload The Destroyer should do a good job at characterizing performance. For full details of this test, please refer to this article.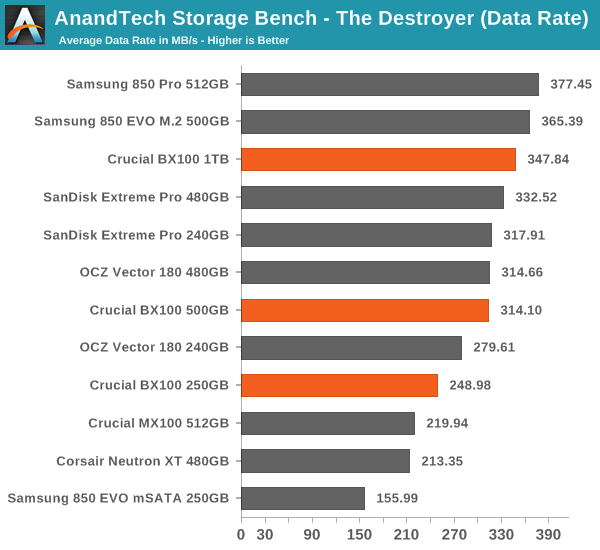 Despite the lack of IO consistency, the BX100 does very well in our heaviest The Destroyer trace. It's easily faster than the MX100 and quite close to the higher-end SSDs as well in both data rate and latency.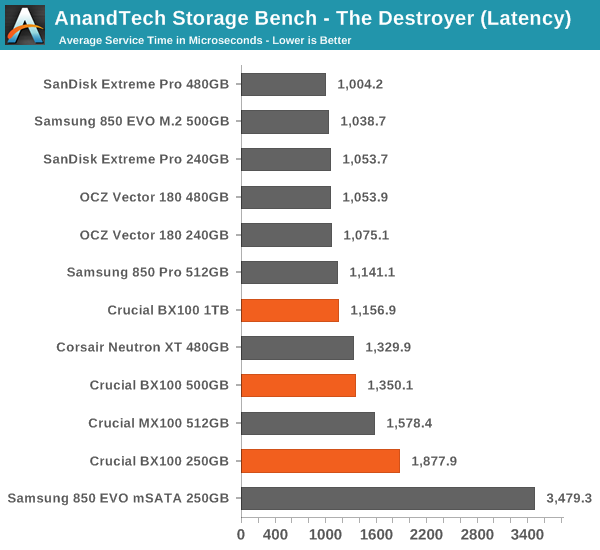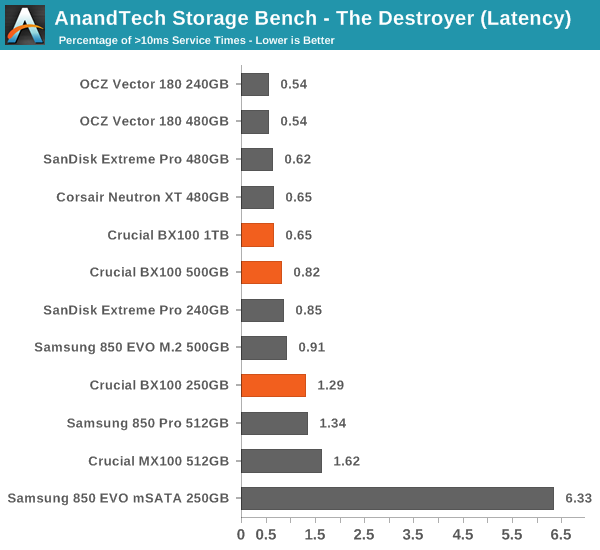 The share of high latency IOs is very reasonable too, suggesting that the consistency is fine under real-world workloads.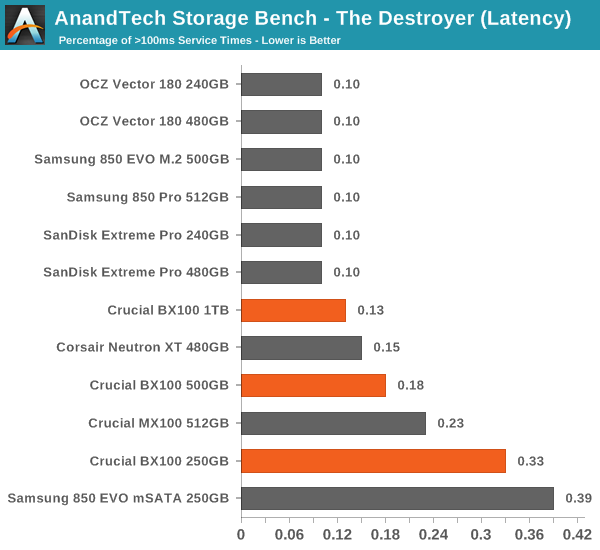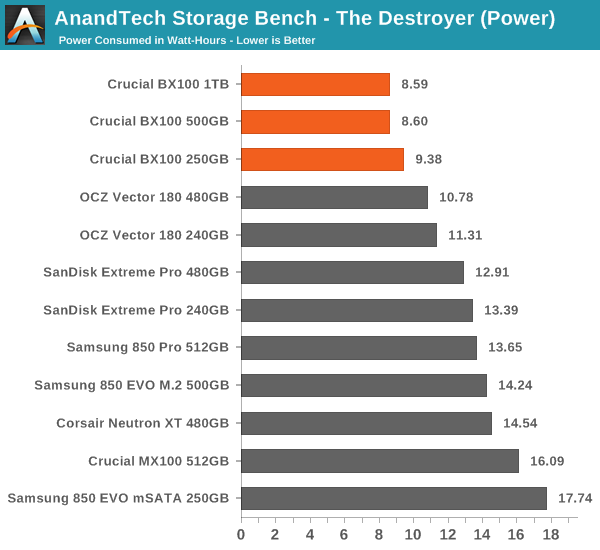 And finally the power consumption where the BX100 shines in. Even though it's not the fastest drive on the market, it's by far the most power efficient and the difference to the MX100 is nearly twofold.