CES is set to get started right away, but already some news is starting to trickle out of Las Vegas. Acer has taken the wraps off of two new monitors aimed at gamers. The first features NVIDIA G-SYNC technology, for smoother frame delivery. For more info on G-SYNC, please refer to this article. The basics of it is that instead of the monitor refreshing at a fixed rate, it instead waits for a new frame from the GPU before refreshing.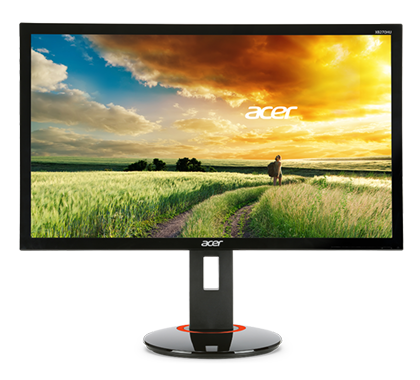 Acer XB270HU
The first monitor is the Acer XB270HU, which, according to the Acer press release, is the world's first IPS monitor with G-SYNC capability. It is a 27" 2560x1440 resolution IPS panel, with a maximum refresh rate of 144 Hz. This will give much better viewing angles (up to 178°) and generally a better color accuracy as well, although that will have to be tested. The XB270HU also comes on a height adjustable stand which offers tilt and swivel. The specifics of the panel are not mentioned, so at this time we cannot say whether it is a 6 or 8 bit panel. Availability is March 2015.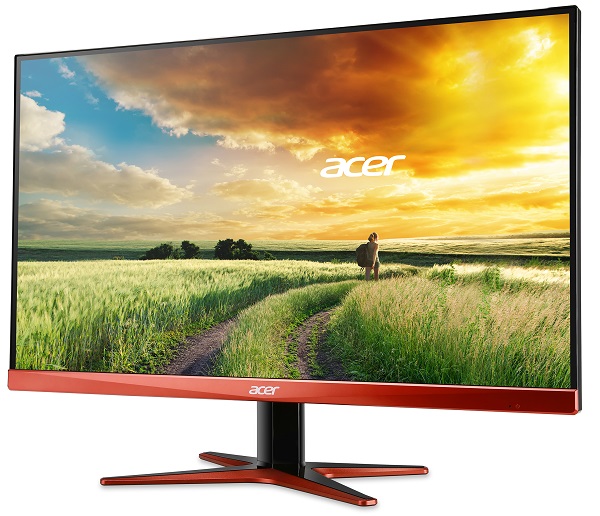 Acer XG270HU
The second gaming monitor is the XG270HU which has a 27" edge-to-edge frameless display according to the press release. It is not completely frameless of course, but the bezels are much smaller than normal on the side. The bottom of the monitor still has a large bezel though, so if you are looking for something frameless to use in portrait mode, these are not the monitors for you. The XG model is a TN panel, but features the same 2560x1440 resolution and 144 Hz refresh rate as the XB model, and features HDMI 2.0, DVI and DisplayPort 1.2 connections. Acer is claiming a 1 ms response time for this model. As with the XB model, availability will be in March 2015.
Prices were not announced at this time.
Source: Acer