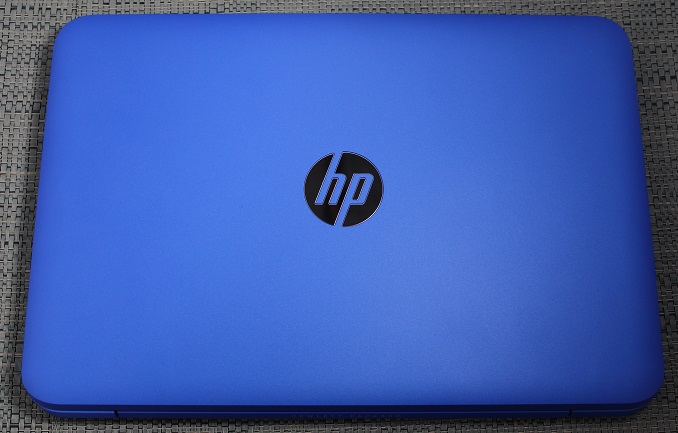 The low cost Windows laptop world has been a rather frustrating experience over the last several years. Manufacturers created big, bulky designs packed with low resolution TN displays and some of the slowest components they could dig up. We are still at a point where the average consumer thinks more is better, so low cost laptops would always have low performance mechanical hard drives. If you wanted a traditional clamshell laptop running Windows, it was just accepted that it would be large, heavy, have poor battery life, and generally have an unattractive design.
Google's Chrome OS has redefined the price point for an inexpensive laptop. With low system requirements and a (mostly) constant connection to the internet, processor requirements were low, and storage requirements could shift to 16GB or so of flash storage; due to the random access nature of flash, this allowed good performance with less than amazing specifications. The fact that Chrome OS was free also allowed the manufacturers to keep the price down and move the low cost definition even lower.
This is not the first time Microsoft's Windows operating system has felt pressure from beneath. The original netbook design moved the price down by using the free and open source Linux operating system as the basis. To combat this, Microsoft released a lower cost version of Windows XP, and eventually Windows 7, and took back the market for netbooks; however, while many netbooks were purchased between 2009 and 2012, the overall experience was often lacking and tablets eventually killed off most netbook designs. Now the world has shifted, and Chrome OS has advantages beyond price. It is simple and quick, and with the rise of Android on smartphones, many people are already using the Google ecosystem to do their daily tasks.
Microsoft earlier this year announced "Windows 8.1 with Bing" which is a low cost (as low as $0) version of Windows that has the specific requirement that Bing must be left as the default search engine in Internet Explorer. Manufacturers who go this route will not be able to get paid by Google or Yahoo to set their search engine as the default; end users however can set it to whatever they prefer. Some devices, such as the HP Stream 11, also come with a free year of Office 365 personal (one copy of Office for a single PC, one tablet, and one phone, plus unlimited OneDrive storage) which normally retails for $70.
Microsoft also announced at their Build conference that the system requirements for Windows 8.1 Update would be lower too. Minimum RAM is now 1GB, and the minimum storage requirements are now 16GB due to a new method of storing system files called WIMBoot. These changes will allow PC makers to offer Chromebook-like PCs but with a full operating system installed.
HP has taken advantage of these changes to produce their Stream series. There are currently three laptops and two tablets in the Stream product line, and all offer a very low starting price. The model we will be reviewing today is the HP Stream 11, which has an 11.6" display and some low priced components to allow HP to offer the Stream 11 for only $199.
HP Stream 11 Specifications
Processor
Intel Celeron N2840 (Bay Trail-M)
2C/2T, 2.16 GHz Base (2.58 GHz Burst)
1 MB L2 Cache
7.5 W TDP
4.5 W SDP
Chipset
Intel Bay Trail Host Bridge
Memory
2GB DDR3L-1333
Graphics
Intel HD Graphics
4 EUs at 311-792 MHz
Display
11.6" Matte TN 16:9 1366x768
CMN 1136 LED Backlit non-sRGB
Storage
32GB eMMC with WIMBoot
Hynix HBG4e
Optical Drive
N/A
Networking
802.11n WiFi Realtek RTL8723BE
1x1:1 72 Mbps capable 2.4GHz w/20 MHz Channels
Miracast enabled
Realtek Bluetooth 4.0
Audio
Realtek HD
Stereo Speakers (bottom)
DTS Studio Sound
Headset jack
Battery/Power
3 cell 37 Wh
45W Max AC Adapter
Left Side
SDHC Slot
Kensington Security Slot
AC Power Connection
Right Side
Power LED
HDMI Connection
1 x USB 2.0
1 x USB 3.0
Headset Jack
Back Side
N/A
Operating System
Windows 8.1 with Bing 64-bit
Dimensions
11.81" x 8.10" x 0.78" (WxDxH)
299.97 mm x 205.74 mm x 19.81 mm
Weight
2.72 lbs / 1.23 kg
Extras
720p HD Webcam
Office 365 Personal (1 year)
HP Connected Apps
Colors
Horizon Blue
Orchid Magenta
Pricing
$199 MSRP
It's interesting to note that sales of the Stream 11 have apparently been so good that HP currently lists it as being out of stock. You can find other resellers online, but the price is currently up 33% or more over MSRP depending on the reseller and their inventory. That's unusual, but it's a combination of the holiday shopping spree with a low cost laptop. We should see pricing return to MSRP in the future, but it could take a few weeks or more. Checking around, the device appears to be in stock at the Microsoft Store for the MSRP of $199.
To hit this kind of a price point, some sacrifices were clearly made, but the overall product is a nice looking, reasonably performing laptop. We cannot excuse all of the choices made, but when you are looking at a laptop with a $199 price point, expectations need to be moved down. The 1366x768 TN panel is no surprise, even though we would of course much prefer something with IPS. Touch is also not available at all on the Stream 11, though its bigger brother the Stream 13 has optional touch. Having eMMC storage rather than a "real" SSD is also expected, but the performance of the eMMC in the Stream 11 is actually pretty good. One thing that HP really did well though is the design.