Gaming and Synthetics on Processor Graphics
Intel's GT2 (HD 4600) design dominates most of the Haswell CPU lineup from i3 and up. The differentiator between the i3, i5 and i7 CPUs tends to be the IGP multiplier, which affords 1150 MHz to 1250 MHz depending on the exact SKU. The AMD APUs run away with the top places in most of our IGP tests, and it is pretty clear that overclocking the CPU has little-to-no affect at these quality settings.
F1 2013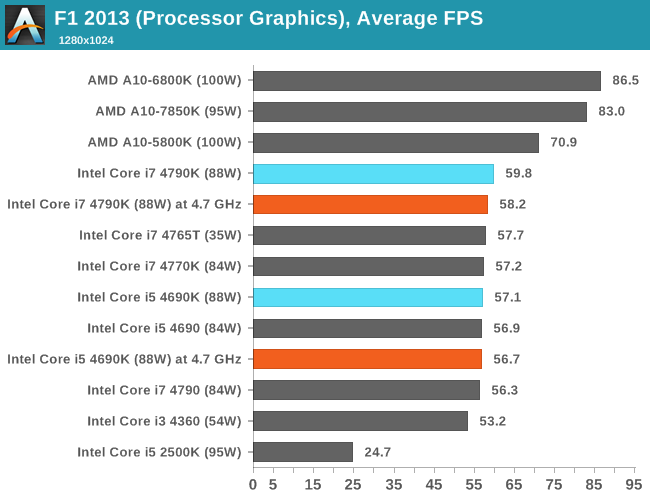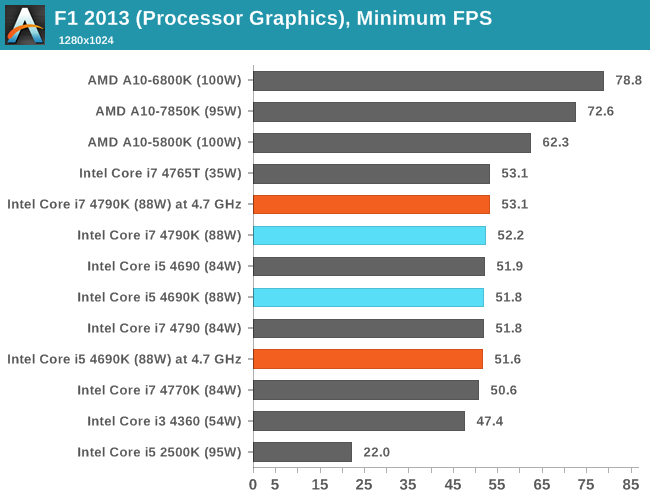 Bioshock Infinite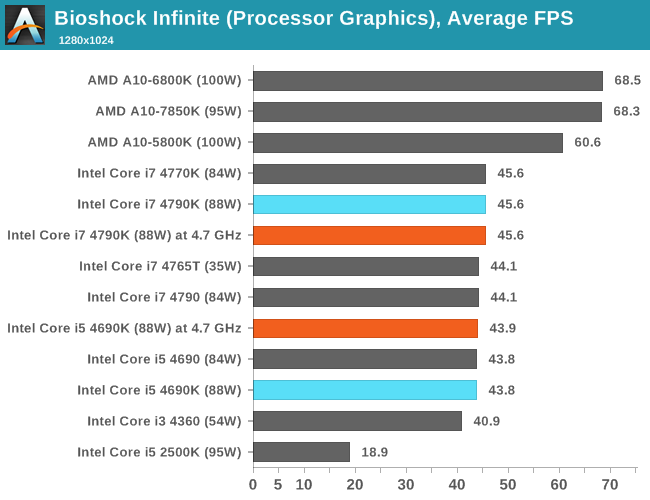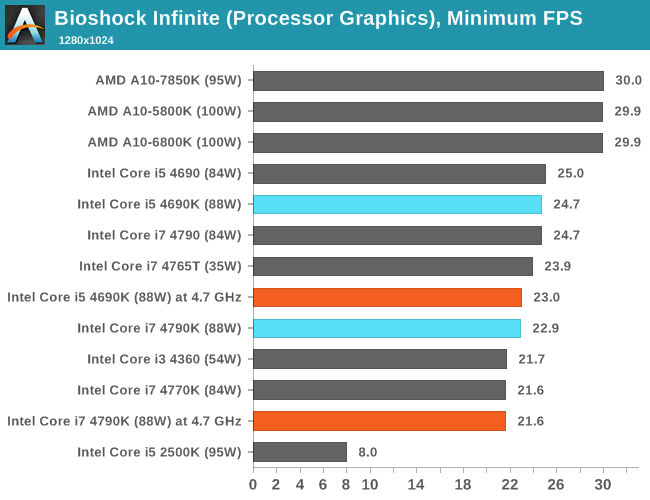 Tomb Raider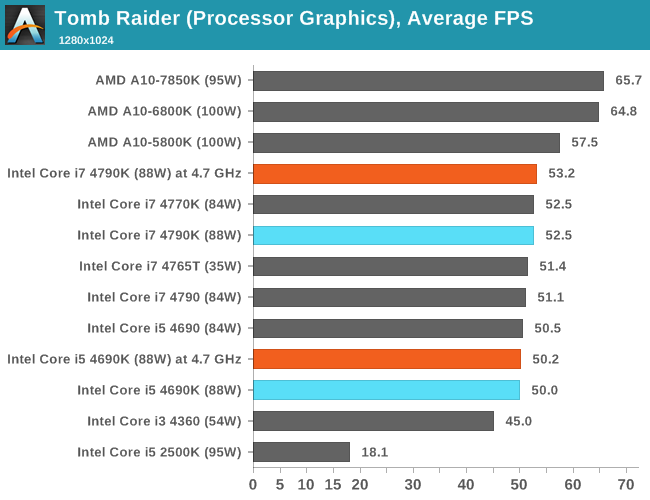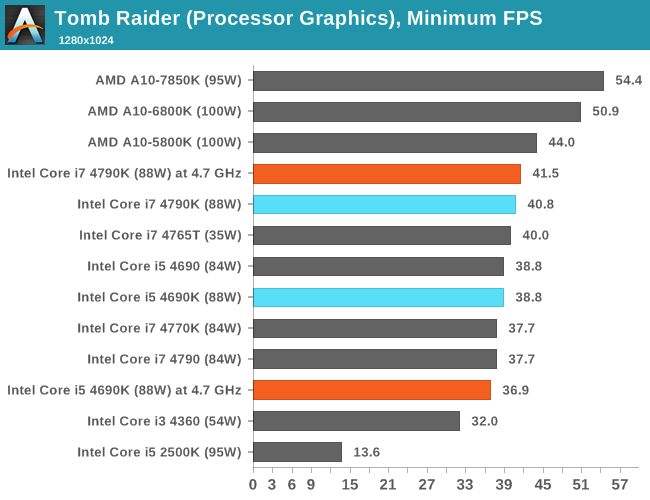 Sleeping Dogs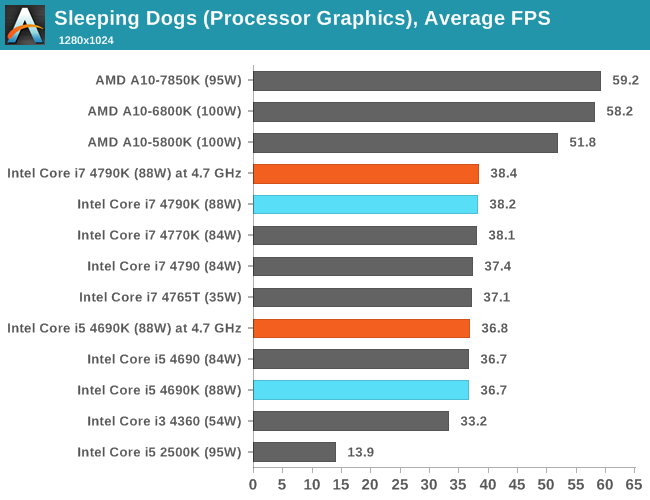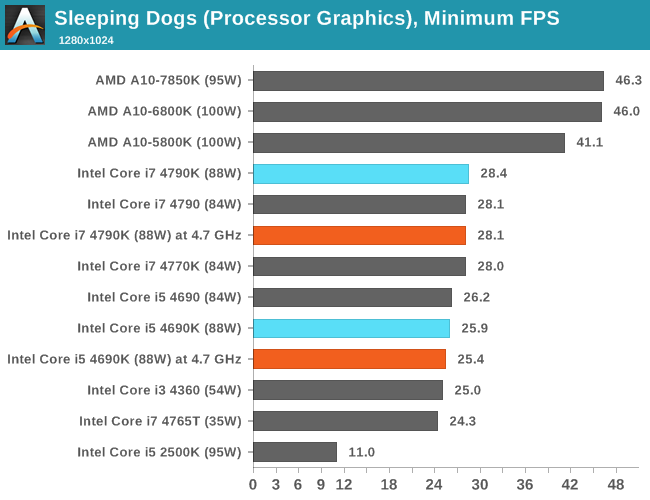 Company of Heroes 2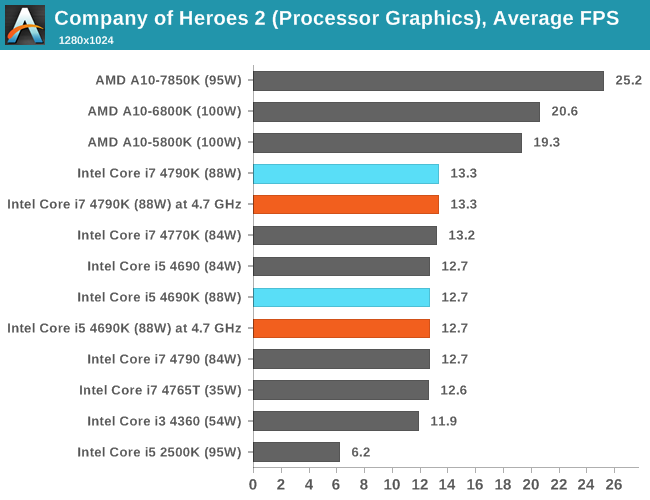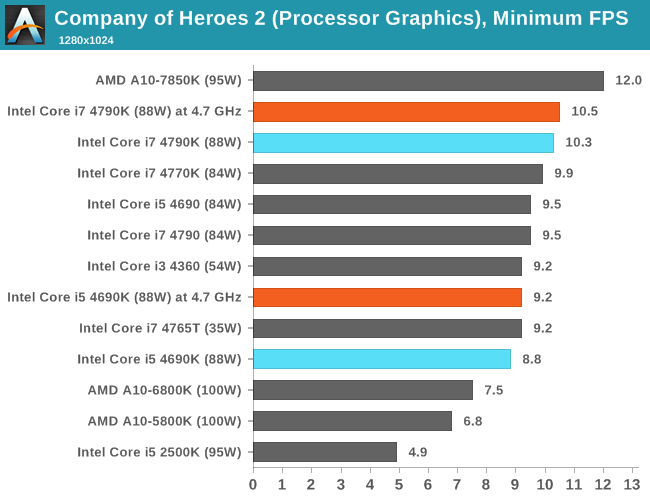 CompuBench 1.5
CompuBench is a new addition to our CPU benchmark suite, and as such we have only tested it on the following processors. The software uses OpenCL commands to process parallel information for a range of tests, and we use the flow management and particle simulation benchmarks here.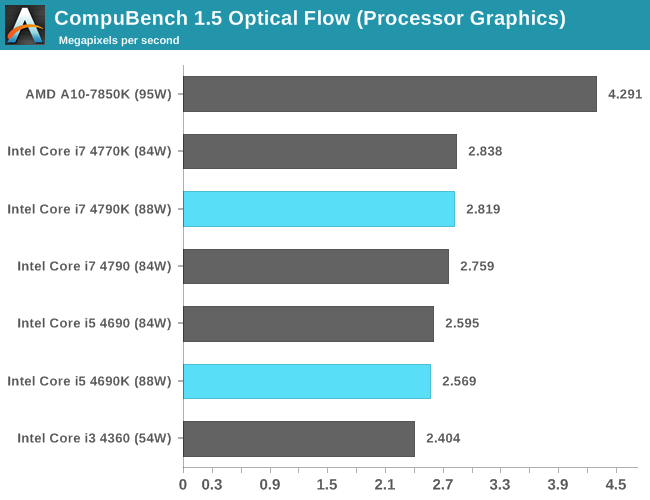 CompuBench 1.5 64k Particle Simulation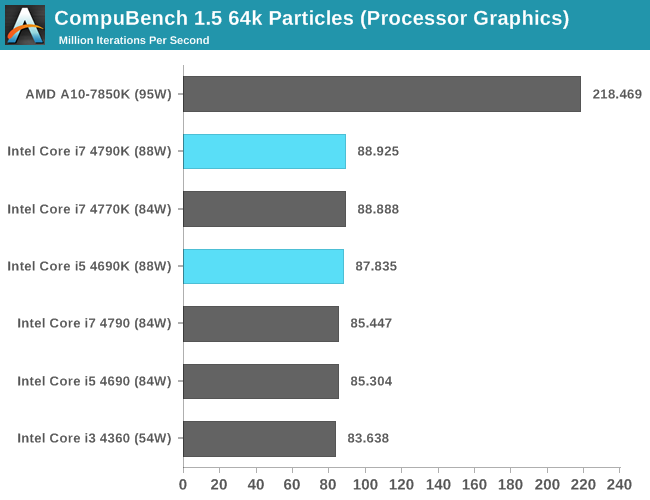 3DMark Fire Strike