The Intel Pentium 4: Now available in 6 flavors!
The journey to 1.8GHz hasn't been a difficult one for the Pentium 4.  The first 1.5GHz Pentium 4 we ever used back in November of last year was able to reach 1.7GHz without much effort.  With the introduction of the 1.8GHz Pentium 4 this marks the 6th Pentium 4 that has been released since it's late 2000 introduction.  Alongside the 1.8GHz part is a cheaper 1.6GHz solution as well.  Why Intel didn't release the 1.6GHz Pentium 4 alongside the 1.7GHz CPU is beyond our knowledge.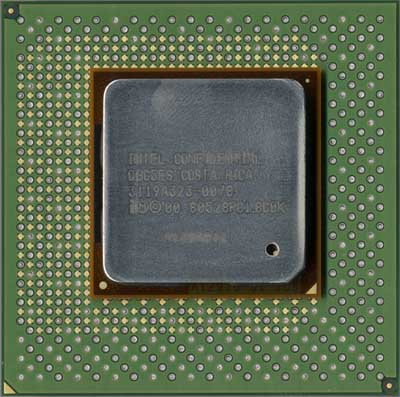 For more information on the Pentium 4's architecture take a look at this one page description of all of the major points from our Pentium 4 1.7GHz Review.
Intel didn't have to do anything special to the 1.8GHz part; it still runs at the same 1.75V core voltage as the 1.7GHz processor.  With the addition of the 1.6/1.8GHz parts, Intel's Pentium 4 line now looks like this:
Pentium 4 1.3GHz - $162
Pentium 4 1.4GHz - $169
Pentium 4 1.5GHz - $233
Pentium 4 1.6GHz - $294
Pentium 4 1.7GHz - $335
Pentium 4 1.8GHz - $562
The two prices in bold are Intel's official prices on 1,000 unit quantities for the CPUs while the rest are street prices taken from last week's CPU & Video Card Price Guide.  These prices are without any bundled RDRAM; there are certain retail boxed processors that ship with either 2 x 64MB PC800 RDRAM RIMMs or 2 x 128MB PC800 RDRAM RIMMs however these prices are set by the dealers and not by Intel directly. 
The pricing on the Pentium 4 line has become much more reasonable however everything faster than the 1.5GHz is already out of the range of the Athlon's pricing.