With the backlight set to maximum in sRGB mode I measure 322 cd/m2 of brightness with a pure white screen on the UP3214Q. Setting the backlight to minimum results in a reading of 33 cd/m2. I could possibly use a different color preset to get a higher reading, but that usually means tinted whites and a loss of dynamic range, so I prefer to stick to the maximum value you would want in a real world setting.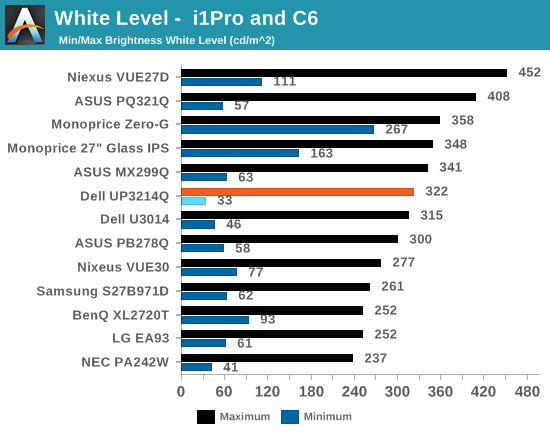 Using the same test setup for black levels, the Dell emits 0.3901 cd/m2 of light with the backlight at maximum and 0.0422 cd/m2 with the backlight at minimum.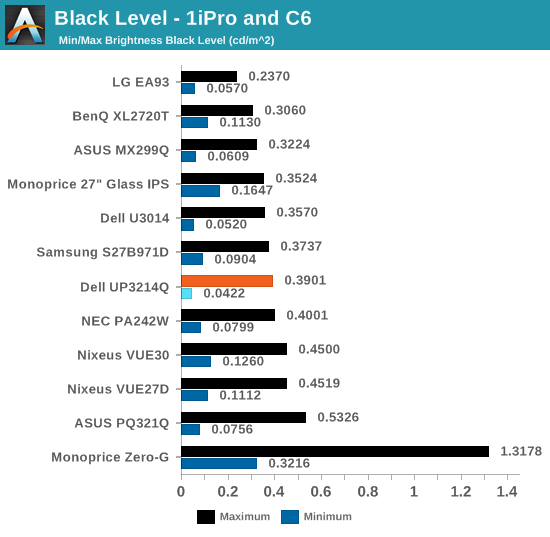 Combined, we get contrast ratios around 800:1. In comparison to the only other UltraHD display reviewed to this point, the ASUS PQ321Q, the Dell has a slightly higher contrast ratio but a slightly lower maximum light output. I believe the combination on the Dell is better for most people as going past 300 cd/m2 produces an image most people find too bright but everyone can utilize a higher contrast ratio. That said, the contrast ratio difference isn't huge, as you can see.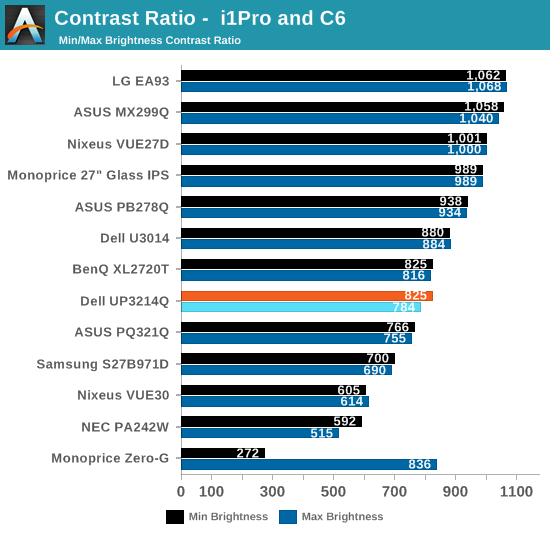 UltraHD displays are still lagging behind QHD displays when it comes to contrast ratio, as those are approaching 1,100:1 now. It isn't bad, but it's also an area that hopefully can improve over the next year or two as better panels become available.