Testing Results, Low Fan Speed (7V)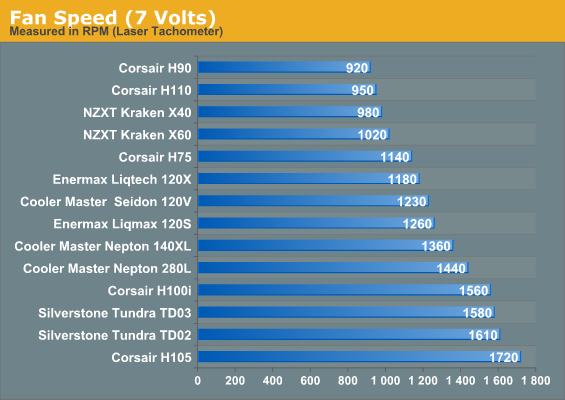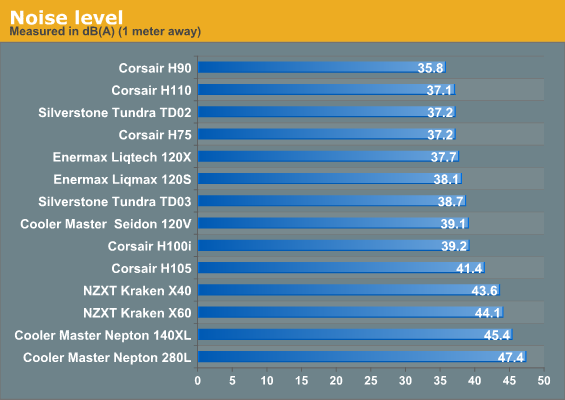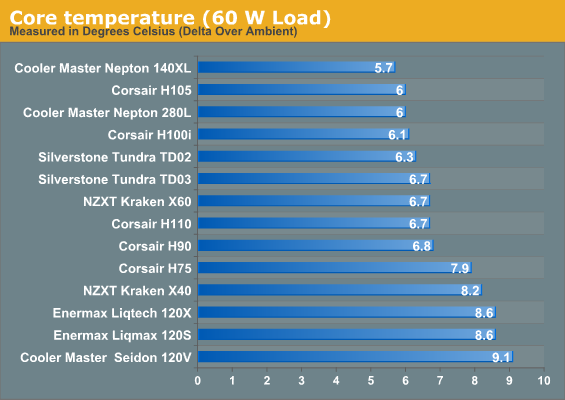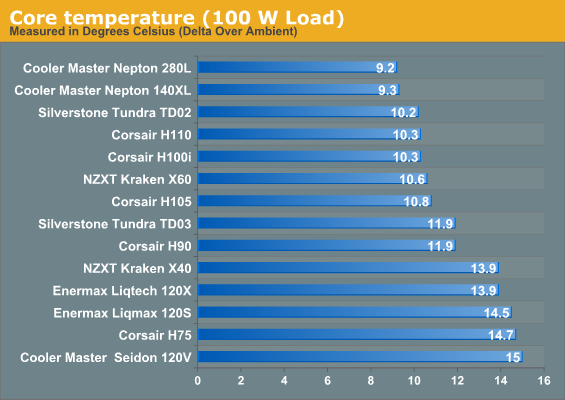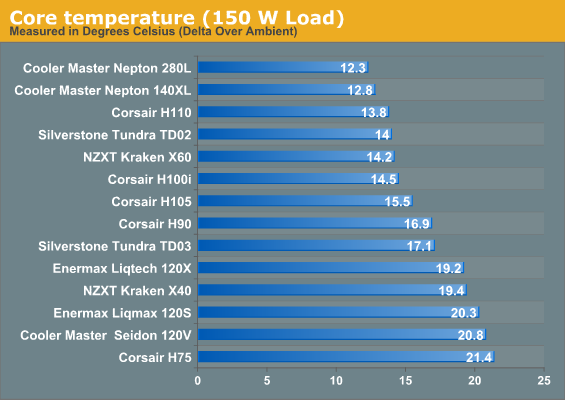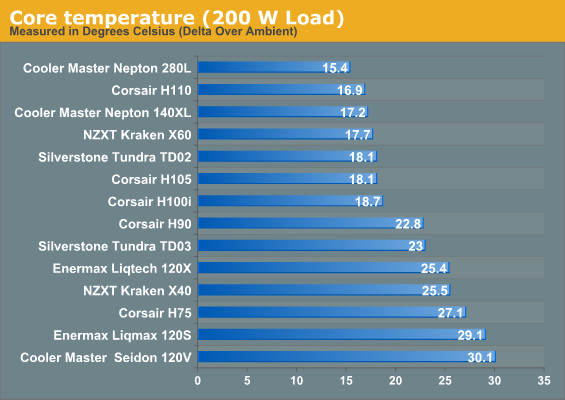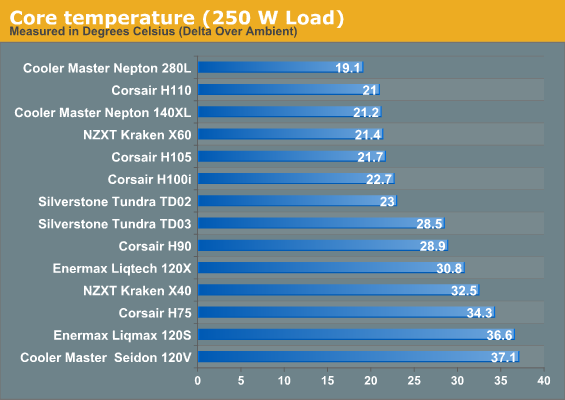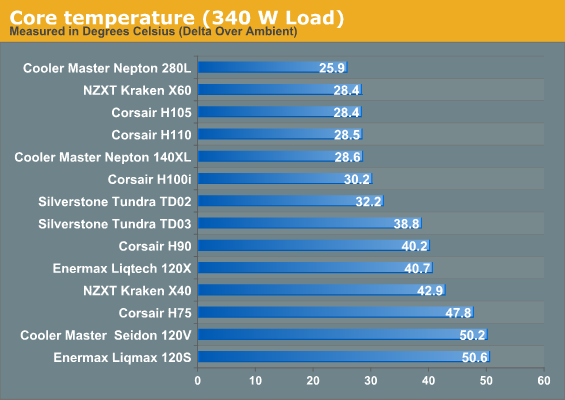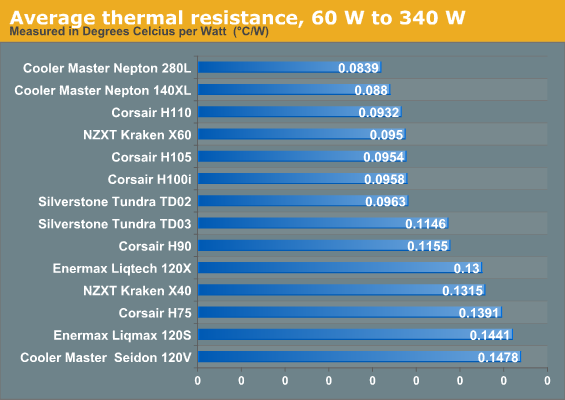 After dropping the voltage of the fans down to 7V, the characteristic performance of several AIO coolers changes quite a bit. As expected, the performance gap between most single and dual fan radiator models widens, as the larger surface maintains a greater heat dissipation rate as the flow rate decreases. The charts are once again led by Cooler Master's Nepton coolers, although that hardly qualifies as "low noise testing" as both coolers still generate high noise levels and are most definitely unsuitable for a low noise environment.
Corsair's H110 displays tremendous thermal performance under very heavy load, in conjunction with very low noise levels. NZXT's Kraken X60 delivers about the same thermal performance, which was to be expected as it virtually is the same design, yet the noise levels are significantly higher; apparently, Corsair chose their fans a bit more wisely (or they just got lucky). Silverstone's Tundra TD02 also fares considerably better this time, rivaling the high load thermal performance of all other 240mm coolers at considerably lower noise levels. Under low thermal loads, the Tundra TD02 manages to outperform most of the dual 120mm and 140mm coolers. Apparently, the large and thick radiator of the TD02 allows it to maintain high performance figures even when the airflow is reduced.
Those who are interested only in noiseless operation and are looking at AIO coolers as a high-performance, low noise alternative to CPU coolers should be careful with their selections. It is not always possible to reduce the speed of the stock fans or replace them in order to reduce the noise generated by the kit. For example, the fan of the Cooler Master Seidon 120V is virtually noiseless when its voltage is dropped down to 7V; the pump however is not, making a clearly audible, high pitch noise. This is also true for the Enermax Liqmax 120S, as the pump of this kit makes a whining noise as well, although the noise of its pump is significantly lower. On the other hand, the Corsair H90 is not the best performing or, due to its size, the most convenient kit of the roundup, yet it is entirely silent when its fan's voltage is reduced down to 7 Volts.