Testing Results, Maximum Fan Speed (12V)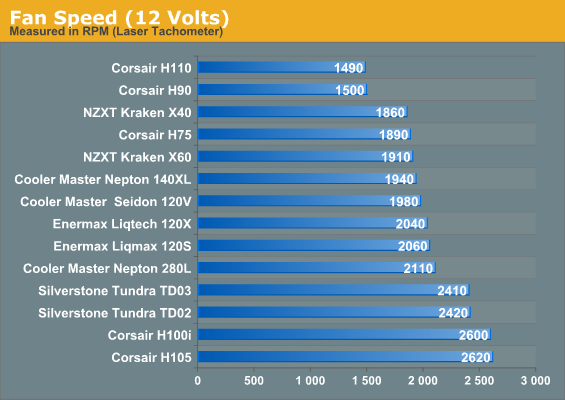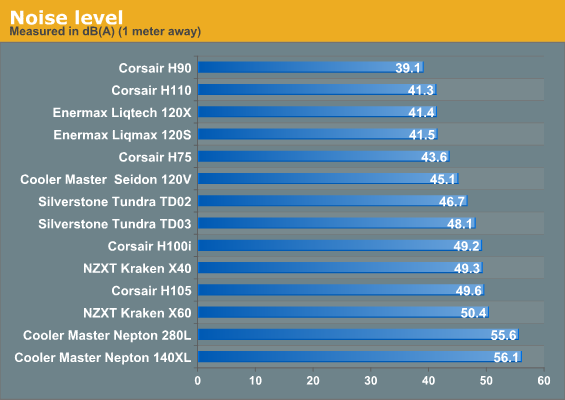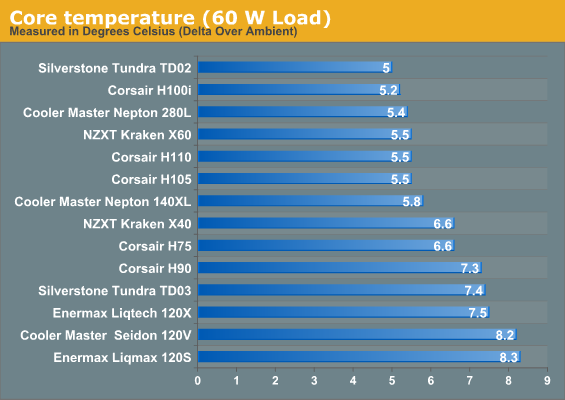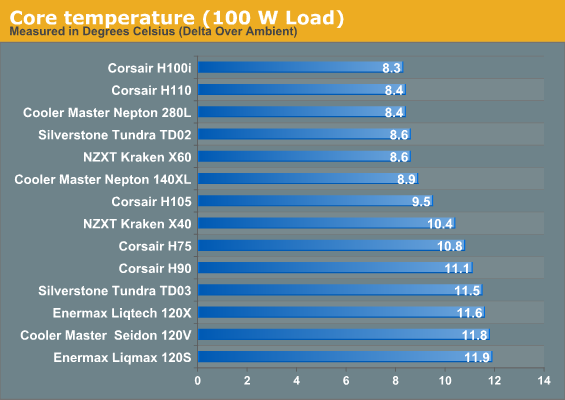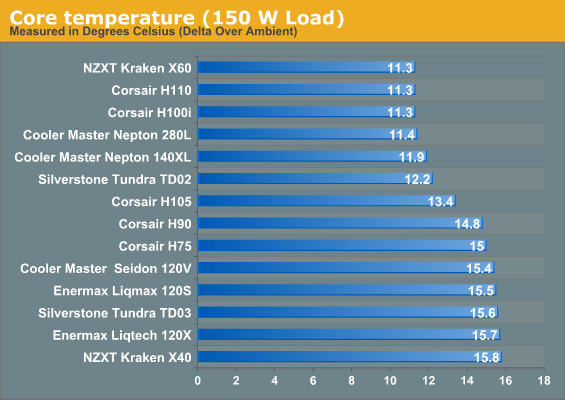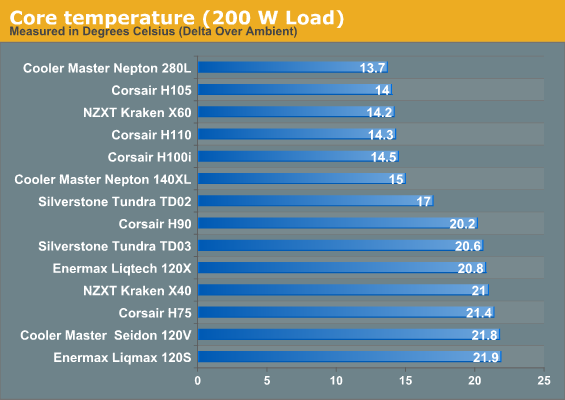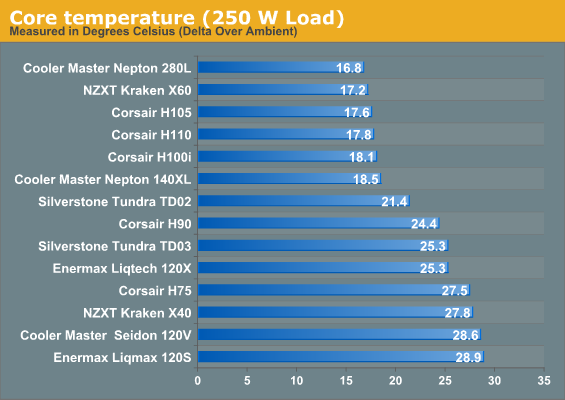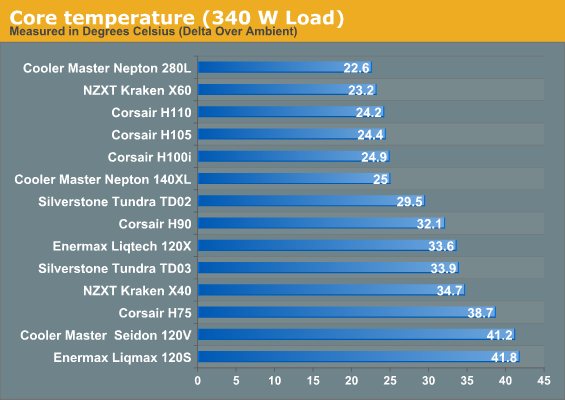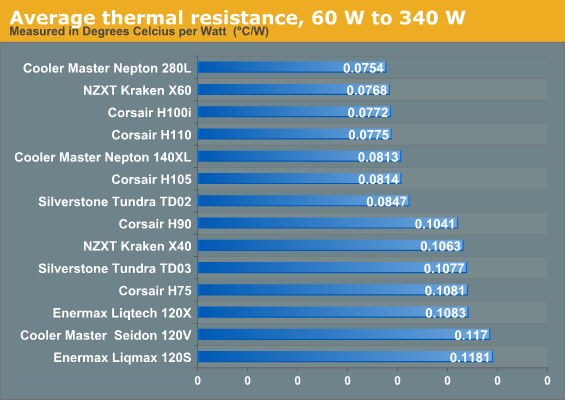 The above charts depict exactly why a user needs to be more than just a little careful when selecting a cooler. Even though they appear similar and some of them even nearly identical, the performance of each and every AIO cooler that we have tested varies greatly. For instance, Cooler Master obviously sought to provide the best heavy-load performance possible and they did manage to reach the top of our charts; however, the noise of the fans that Cooler Master supplied at maximum speed is intolerable for daily use by any standards.
To give you a rough estimate, 56 dB(A) represents about the same level of sound as a typical box fan the same distance. The Nepton 280L is closely followed by the NZXT Kraken X60 and then the Corsair H110, both of which share about the same size and design but not nearly the same noise levels. The NZXT Kraken X60 is over 5 dB(A) quieter than the Nepton 280L, a very perceptible difference, while the Corsair H110 generates only 41.3 dB(A), which is equivalent to a soft humming noise and fairly comfortable for daily use.
Naturally, the performance decreases as we move to AIO coolers with smaller radiators, with the Corsair H100i leading the coolers using 120mm fans but its stock fans run at 2600 RPM, generating high noise levels. The Enermax Liqtech 120X and Silverstone Tundra TD03 and their beefy radiators deliver great thermal performance when compared to other single-fan AIO coolers, although Enermax proved that they could offer roughly the same performance with just one fan and much lower noise levels, making Silverstone's choice to include two fans appear somewhat redundant.
Under a low thermal load however, the charts shift greatly. As the thermal load is much lower, the low temperature dissipation efficiency of the cooler now matters a lot more than its maximum thermal load capacity. Corsair's H100i offers the best thermal performance, outperforming coolers with significantly larger radiators, including Corsair's own H110, closely followed by another 240mm long cooler, the Silverstone Tundra TD02. The gap between the budget-level and high-performance products now closes, with the Corsair H75 being the most notable example, as it manages to outperform its own larger version, the H105. Apparently, bigger is not always better and the lower flow resistance of the single fan radiator gives the Corsair H75 a faster energy transfer rate at lower temperature deltas.