Processor Graphics: Compute and Synthetics
Our GPU Compute tests are designed to stress the integrated graphics of the system using old and new GPU tools. This is where the benefits of Kaveri should come in – if a benchmark is programmed to take advantage of the GCN architecture then the relevant speed up should be observed. In none of the GCN benefits have any use then we are relying on pure grunt to get the top scores.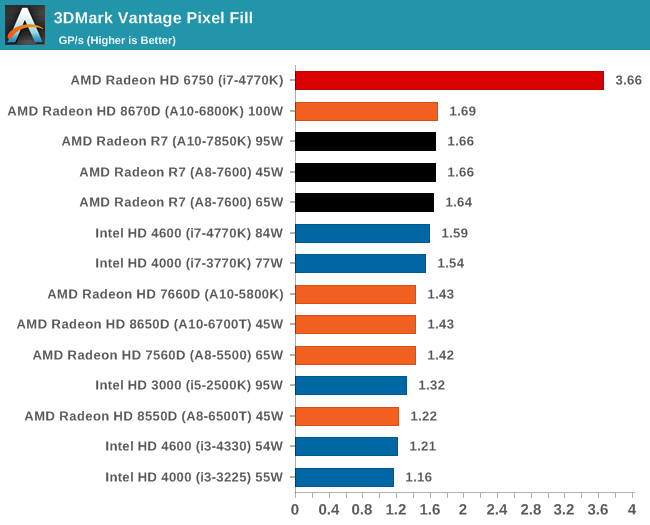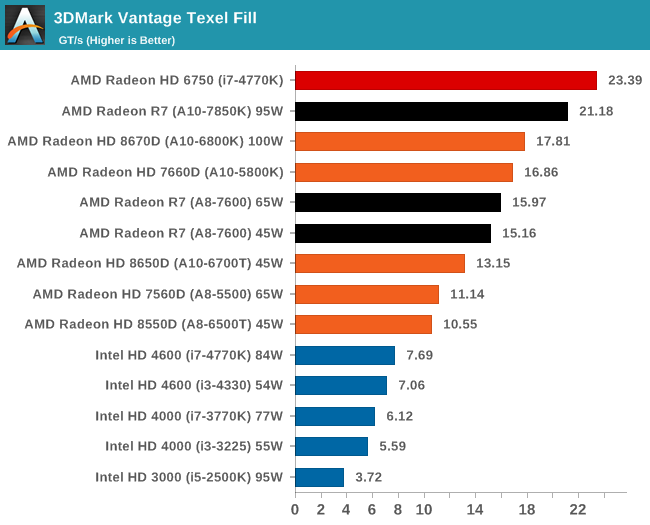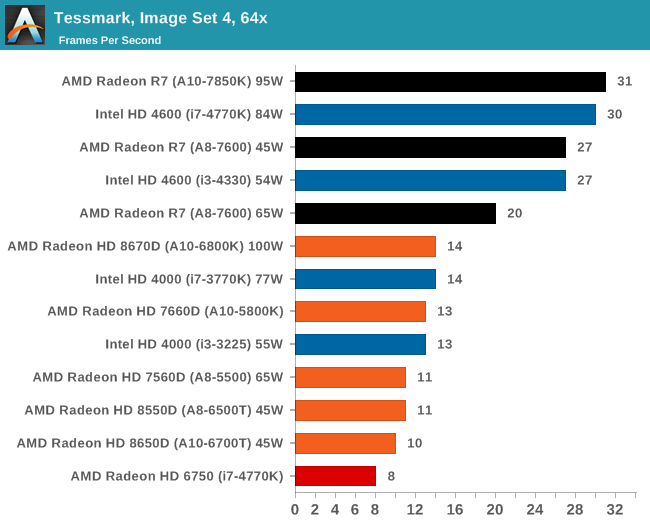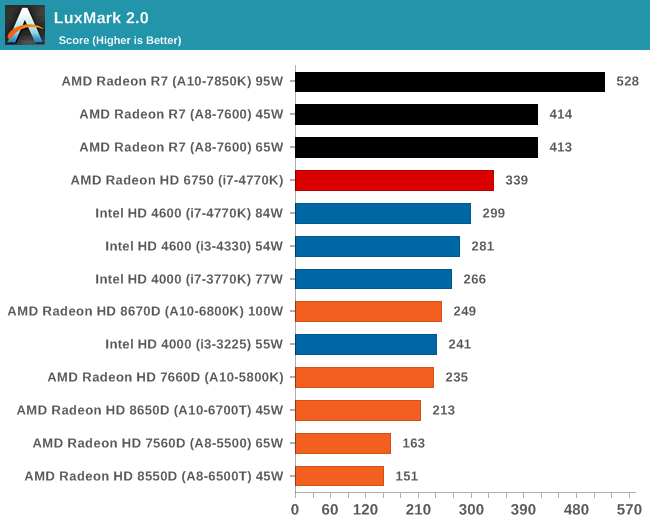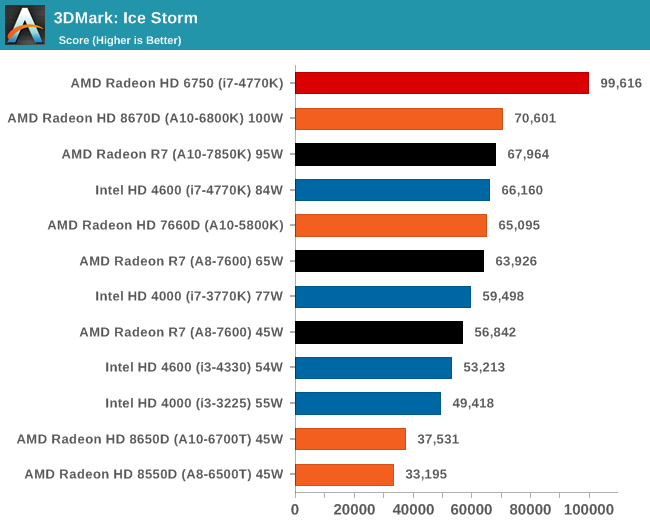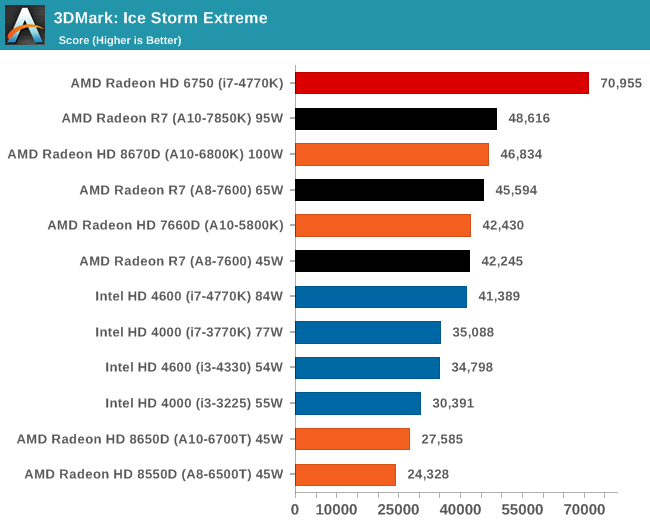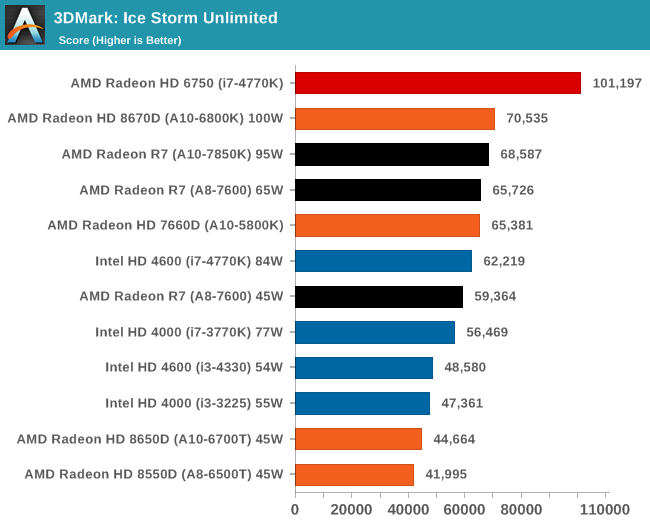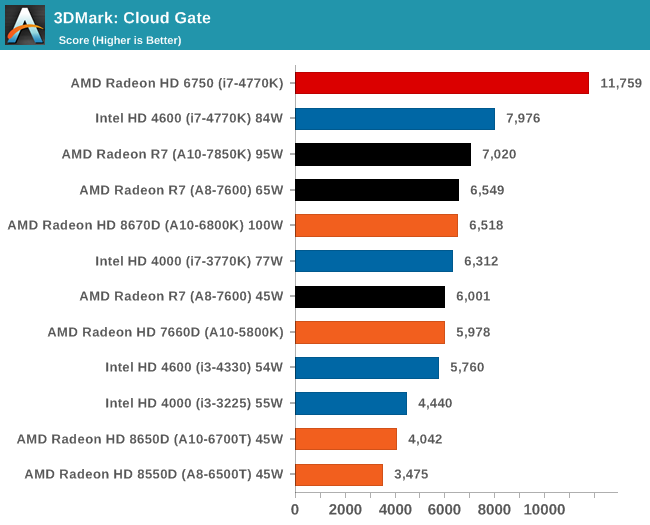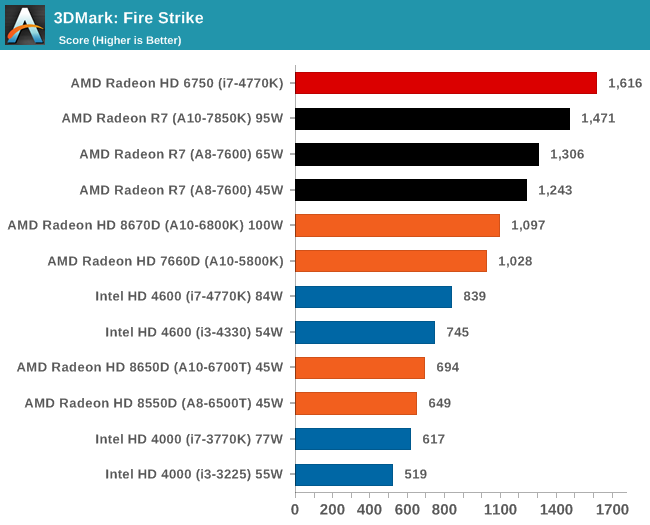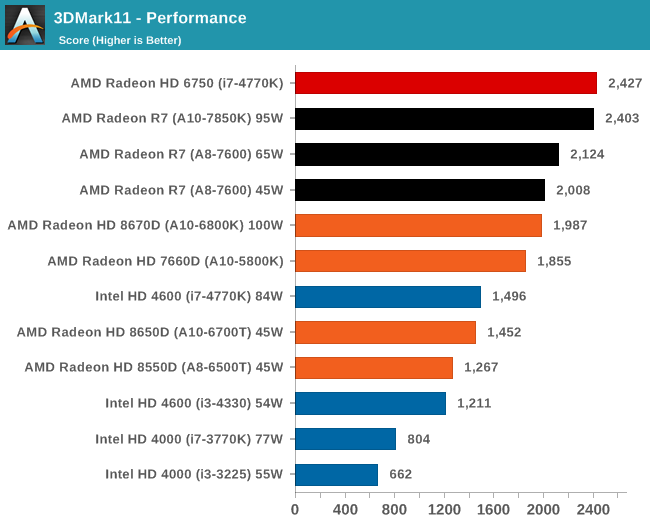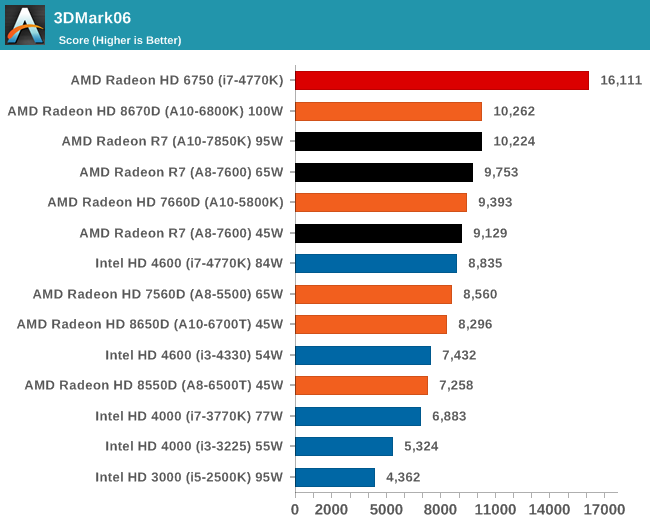 CompuBench CL Fluid GPU + Computer Vision GPU
CompuBench CL is an OpenCL compute benchmark designed to test some common in-use algorithms. Due to the way it is designed, any OpenCL compatible device can run the benchmarks, and as such we have run both the Fluid Dynamics and Computer Vision portions on the CPU and integrated graphics on each processor we have tested. Here are the GPU results.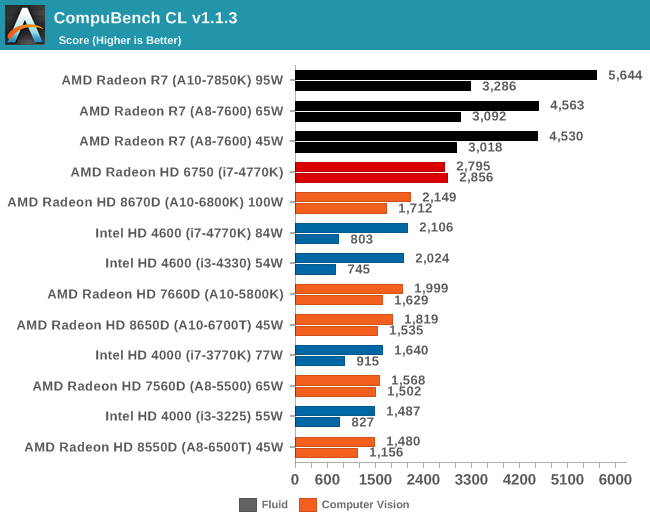 GCN really wins out here, showcasing how important OpenCL compliance can be to extract potential compute.