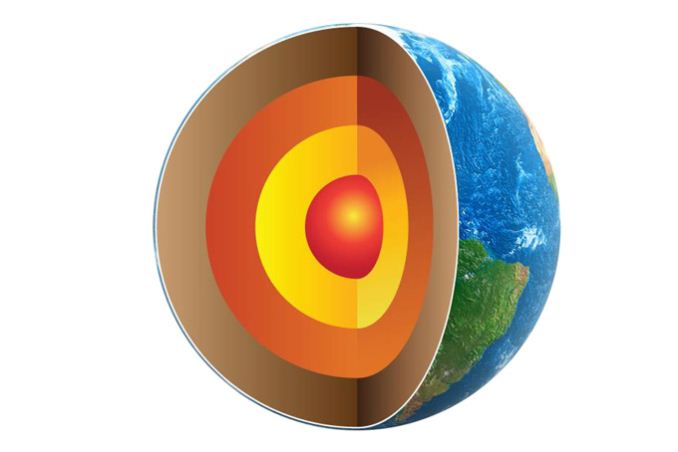 AMD and Electronic Arts send word this afternoon that the Mantle update for Battlefield 4 has been delayed until next month. The update was previously scheduled for late December, however any slippage on that schedule would push the release to January, which it appears is exactly what has happened. AMD and EA have released a short and highly sanitized statement on the matter.
After much consideration, the decision was made to delay the Mantle patch for Battlefield 4. AMD continues to support DICE on the public introduction of Mantle, and we are tremendously excited about the coming release for Battlefield 4! We are now targeting a January release and will have more information to share in the New Year.
With that in mind, for Battlefield 4 players it's well known that DICE is in the middle of a massive bug hunt due to a number of recurring (and sometimes severe) bugs in the game, which has led to DICE pausing most other development tasks in order to focus on fixing bugs. As such there's been a lot of speculation over whether Mantle would be delayed as part of the bug hunt, and to minimal surprise this seems to be what has happened.
With that said, while Electronic Arts' statement is unfortunately (but not unexpectedly) light on details, given the compartmentalized development of modern engines and the bugs facing Battlefield 4 we have good reason to believe that Mantle development itself has only been minimally impeded (if affected at all) since the bulk of BF4's issues are not in the rendering engine. Instead it's far more likely that DICE and EA's QA teams are tied up finding bugs and testing fixes, which would require delaying the Mantle update due to a lack of resources to validate it. The silver lining on all of this being that if our assumption is right, it would at least mean the Frostbite rendering team would have more time to spend on the project while waiting for QA resources to be freed up.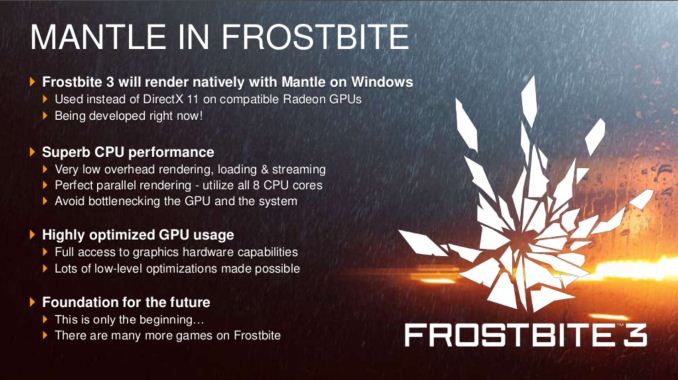 As for the state of the Mantle API itself, we don't expect that this will change anything. AMD is already working with other developers on Mantle and we've already seen Mantle on display at the 2013 AMD Developer Summit, so we know it's up and running in development form. But as Battlefield 4 is still going to be AMD's launch vehicle for Mantle, this means that AMD's consumer Mantle plans are essentially delayed in lockstep with Battlefield 4.