DDR Athlons as servers?
Eight months ago we asked the question of whether or not Athlons could be used as servers, and the answer was an astounding yes.  Recently we asked ourselves if the AMD760 DDR platform was capable of being a reliable host for the second generation of Athlon servers to host AnandTech, and it seems like we've got another yes on our hands.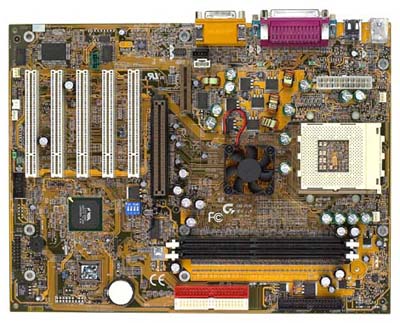 For motherboards we decided to use the Gigabyte GA-7DX, which is actually the board AMD chose to use in all of their DDR review sample systems.  The board is rated for operation with the newest 1.33GHz Athlons and we haven't had any stability issues with them in lab. We purchased our boards from NewEgg who promptly delivered them to us in Pittsburgh, it seems like these guys have been helping us out quite a bit lately.
We populated both DIMM slots on the 7DX with two 256MB PC2100 DDR modules from Mushkin, giving each webserver a total of 512MB of PC2100 DDR SDRAM.  Since the majority of the AnandTech site is cached, you are generally served the pages directly out of memory, meaning that the higher bandwidth, higher performance memory solution should actually come in handy.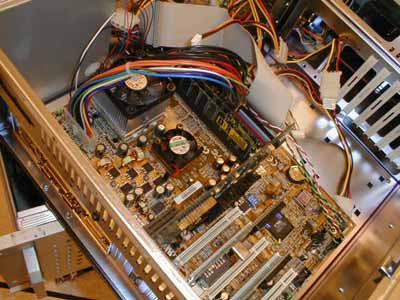 Click to Enlarge
In terms of CPUs, we continued to use 1.0GHz Athlons as well as added in 1.1GHz, 1.2GHz and 1.3GHz parts into the array. 
In terms of number of servers, we added 2 more servers to the AnandTech Web Server setup and 3 more servers to the AnandTech Forums Server setup.  The Forums have been at a disadvantage since they have been running on Dual 500MHz Xeons while the AnandTech main site has been running off of 1.0GHz+ Athlons.  Also the Forums aren't able to take advantage of the same caching techniques as the main site and thus have a much higher load on individual web servers as we explained in our last article.