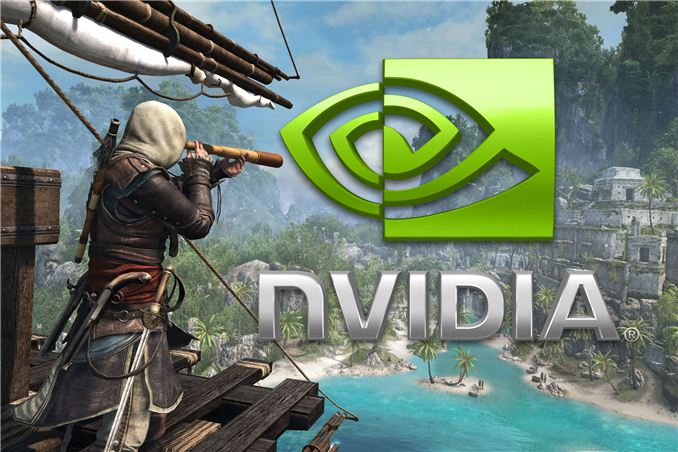 Just in time for the release of Assassins Creed IV: Black Flag and Need for Speed: Rivals, NVIDIA has an updated driver available. The 331.82 driver builds on the current R331 drivers, which added support for ShadowPlay and GameStream for SHIELD owners. The new release also includes all the previous updates, which included optimizations for Battlefield 4, Batman: Arkham Origins, and Call of Duty: Ghosts. You can find the full release notes on NVIDIA's site, as usual.
I just finished the Assassin's Creed IV: Black Flag download, a paltry 22.5 GiB download (thank goodness for high-speed Internet!), But unfortunately I have too much on my plate to really spend any time with the game right now. ACIV is one of the titles that comes with some of NVIDIA's latest GPUs, so it's not too surprising that it's getting a "game ready" driver release. But what we would really like to see is some additional new games with built-in benchmarking support.
Yes, 2013 is coming to a close, so we'll be going through our annual "let's discuss updates to our gaming benchmark suite" debates in the near future. If you have any recommendations, feel free to sound off in the comments. As for the 331.82 drivers, they're available at NVIDIA's site, with the regular 32-bit and 64-bit desktop and mobile versions for most current OSes. Windows XP, Vista, 7, 8, and 8.1 all have 331.82 available for desktop users (at least with the right GPU selection). Mobile users on the other hand are primarily relegated to Windows 7/8/8.1 with the latest 700M GPUs – which isn't too surprising, considering I don't know of any laptop or notebook shipped in the past several years that hasn't included at least Windows 7 as the OS.
It's likely just a bug in their web site right now, but oddly enough the GTX 780 isn't showing any drivers on several OSes (and there are probably other GPUs that aren't properly listing the latest drivers either). If you can't seem to find any drivers for your particular GPU, try searching for a similar model (e.g. GTX 770), or else check for driver updates via GeForce Experience.
Source: NVIDIA Drivers