GRID 2
The final game in our benchmark suite is also our racing entry, Codemasters' GRID 2. Codemasters continues to set the bar for graphical fidelity in racing games, and with GRID 2 they've gone back to racing on the pavement, bringing to life cities and highways alike. Based on their in-house EGO engine, GRID 2 includes a DirectCompute based advanced lighting system in its highest quality settings, which incurs a significant performance penalty but does a good job of emulating more realistic lighting within the game world.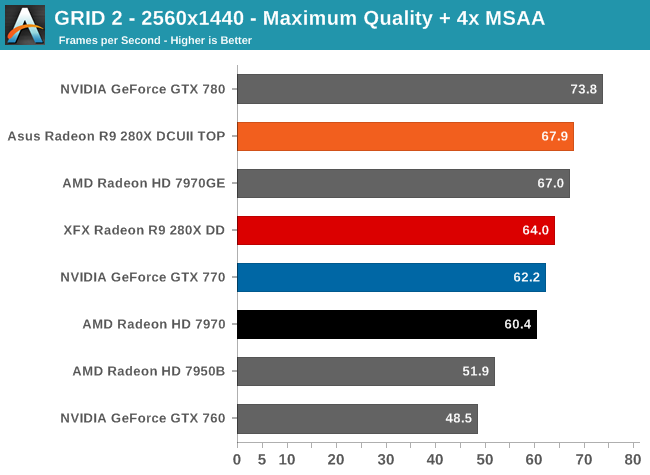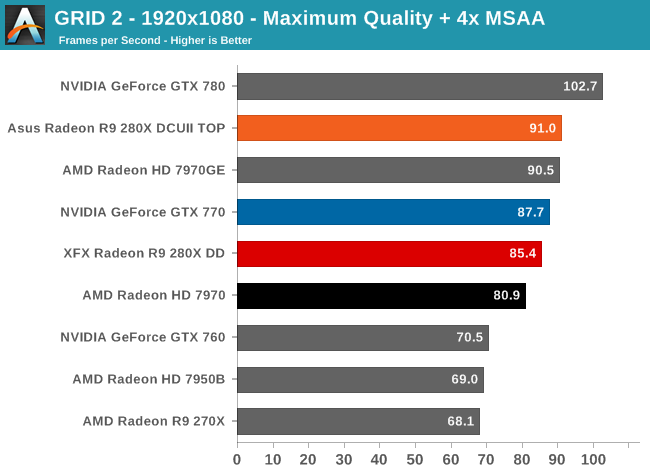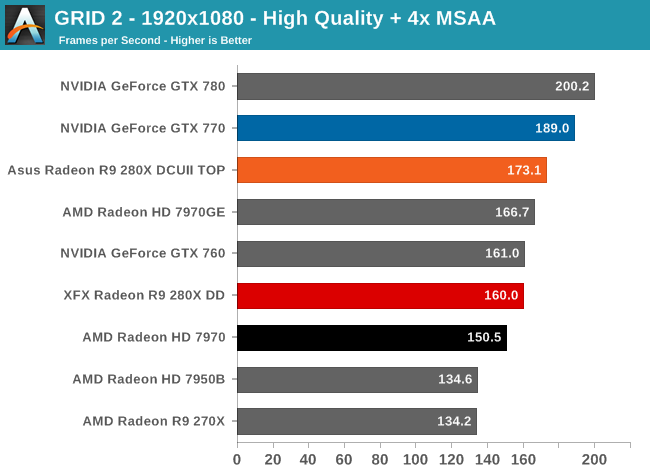 With the game set at its highest quality settings we find that the 7970 and up – including the 280X – are just fast enough to deliver 60fps even at 2560. On a competitive basis the 280X once again surpasses the GTX 770, although not by the margins we saw with DIRT: Showdown in our old benchmarking suite.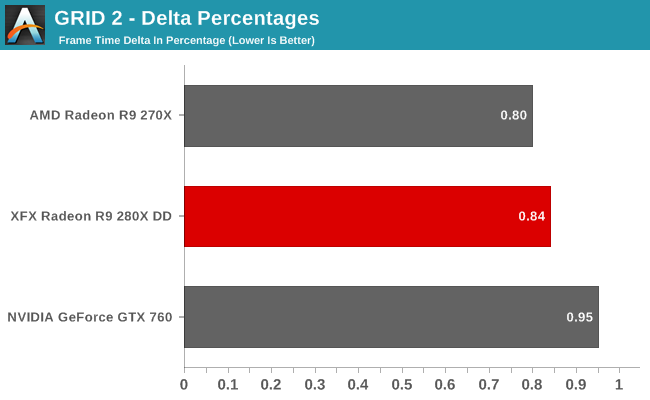 Our last round of delta percentages are the least exciting yet, with frametime deltas staying under 1%.