Total War: Rome 2
The second strategy game in our benchmark suite, Total War: Rome 2 is the latest game in the Total War franchise. Total War games have traditionally been a mix of CPU and GPU bottlenecks, so it takes a good system on both ends of the equation to do well here. In this case the game comes with a built-in benchmark that plays out over a forested area with a large number of units, definitely stressing the GPU in particular.
For this game in particular we've also gone and turned down the shadows to medium. Rome's shadows are extremely CPU intensive (as opposed to GPU intensive), so this keeps us from CPU bottlenecking nearly as easily.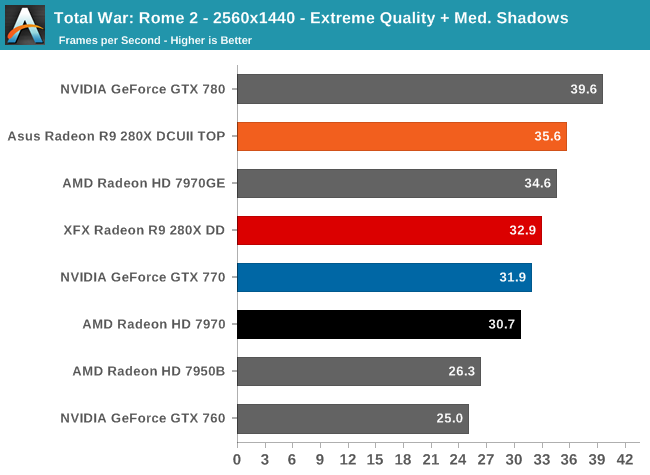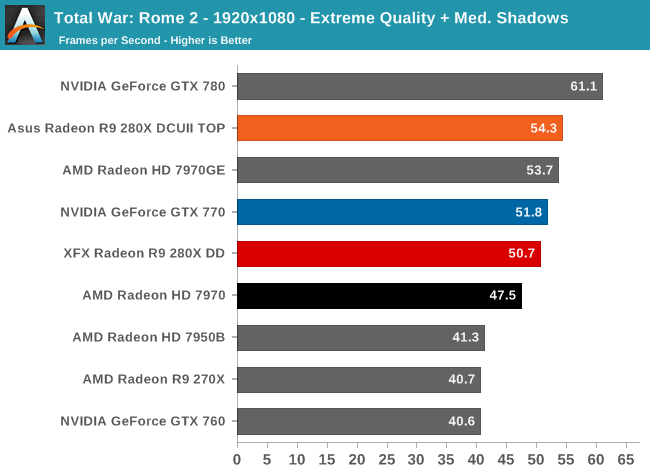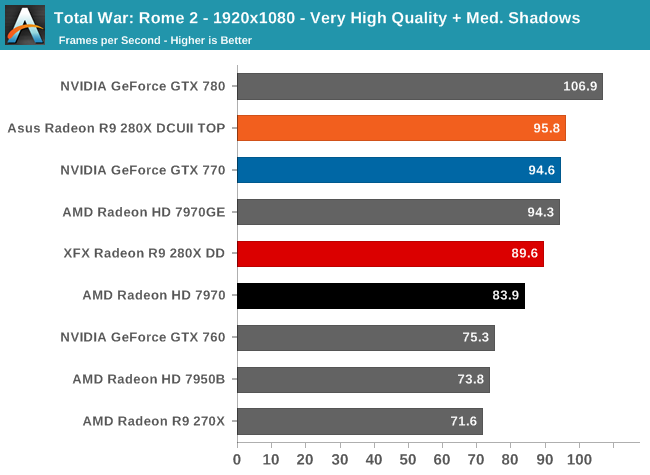 With Rome 2 AMD and NVIDIA once again flip places, with 280X besting even the GTX 770 by a few percent. All of these enthusiast/high-end cards are just fast enough to keep Rome playable in this situation, with average framerates hovering just a bit over 30fps.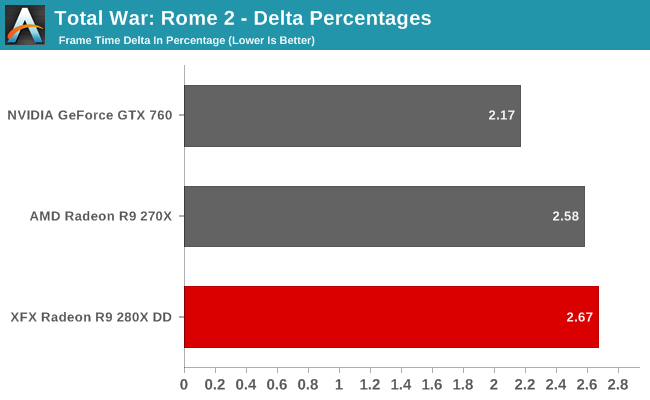 RTS games can be a mixed bag for frametimes as we've seen in the past, but Rome presents no such problem. Everyone stays below 3% here.