The Drivers
The driver set that came with our Hercules/Guillemot 3D Prophet 4500 was extremely compact. With settings contained in no more than 2 tabs, with very few sub items, it was easy to find and set any property of the card.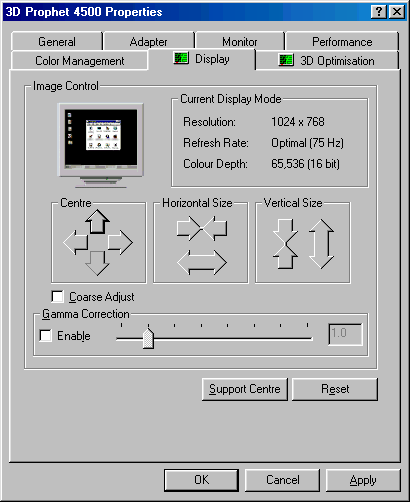 The display tab contained information regarding the current monitor setup, allowed for altering of screen position, and provided a gamma correction slider. Not as fancy as we have seen on some tweaked NVIDIA drivers (ELSA comes to mind), but sufficient for the vast majority of user's needs.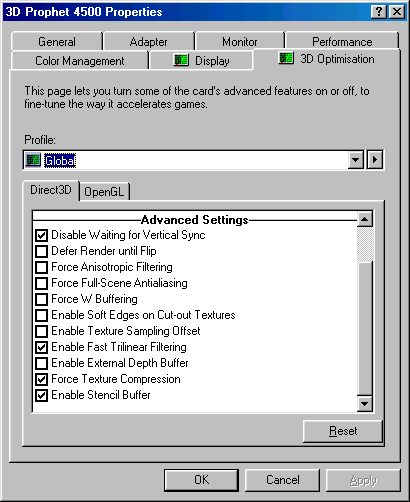 The "advanced" features of the card were accessible via the "3d Optimisation" tab. The above screen shows settings for D3D game play. There are a set of two preset profiles at the top of the D3D screen, one for "Speed" and one for "Quality." The screen above shows what pops up if the "Custom" mode is selected.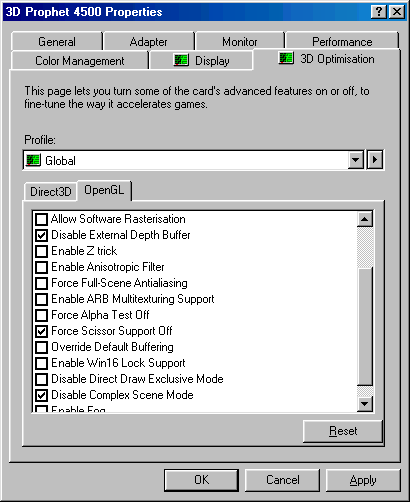 The OpenGL settings were very similar to the D3D settings, with presets defined.