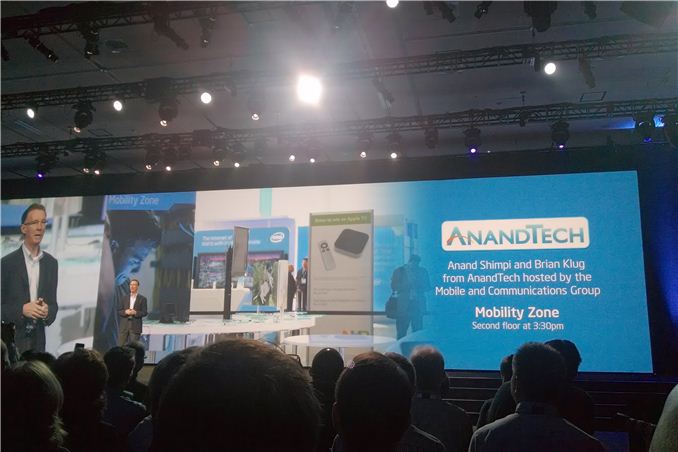 Brian and I are both at IDF this week, and later today we will be doing our first video show from Moscone West. If you've followed our Podcast, you can expect to see the same sort of content and discussion just in video format from IDF itself.
We'll be talking about Baytrail, the Moto X, the new iPhones and more directly from IDF. I want to thank Intel Mobile for giving us space at the show and Intel Studios for filming the event. If you're at IDF, head up to the second floor. We'll be at the Intel Mobility Zone doing our thing. Anyone at IDF is more than welcome to come by and watch. If you're not at IDF, we'll be posting video (and later, audio) at 4:30PM PT today.
If you can't make it to the show, Brian and I will be doing a meetup at IDF at 3:30PM PT today also at the Mobility Zone.