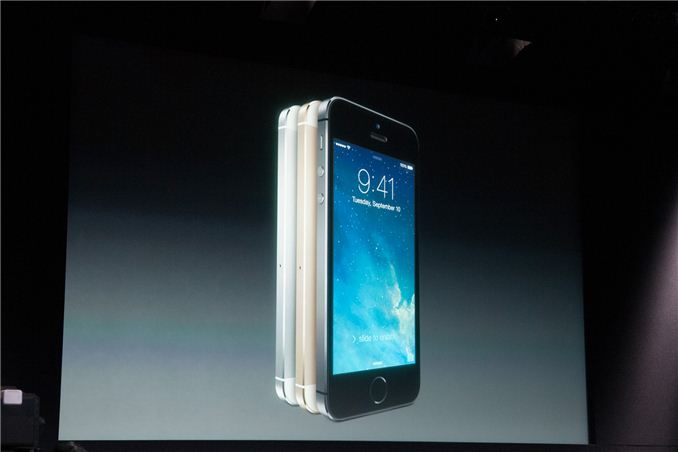 Apple just announced the iPhone 5S.
The chassis remains similar to the iPhone 5, although it's now available in three finishes: silver, gold and space grey. The latter replaces the previous black iPhone 5. The display remains unchanged from the iPhone 5, but internally there are some big improvements.
The iPhone 5S features a new 8MP rear facing camera with 15% larger sensor area (1.5µm pixels vs 1.4µm). There's a brand new 64-bit A7 SoC, featuring an updated Swift architecture. Apple is promising up to 2x the CPU performance and up to 2x the GPU performance of the iPhone 5.
The home button is replaced with Apple's new Touch ID fingerprint sensor, with support built in to iOS 7.
Apple promises the same if not better battery life from the iPhone 5S compared to the iPhone 5.
The 5S will be available starting on September 20th.
Check out our full coverage of Apple's Town Hall event in our live blog.