The GPU: PowerVR SGX 544MP1
Although the MT8125's quad-core Cortex A7 configuration isn't too unusual, its GPU is. MediaTek integrated a single PowerVR SGX 544MP1 into the MT8125. The MP1 suffix isn't redundant as the MP version of the part includes a last level cache.
The 544MP1 is clocked at 286MHz in the HD7 implementation of the MT8125, yielding peak FP performance of just under 9 GFLOPS. That's nearly 2x the peak FP performance of the Tegra 3 GPU in the Nexus 7, although there's much more to performance than just raw FP throughput.
In practice the MT8125's GPU implementation tends to trail the Tegra 3 based Nexus 7. GFXBench 2.7 shows a 12% reduction in fill rate and less than 1/4 the triangle rate of Tegra 3. The Egypt HD test narrows the gap considerably, but T-Rex HD shows a 32% performance advantage for the Nexus 7 (admittedly at unplayable frame rates from both chips).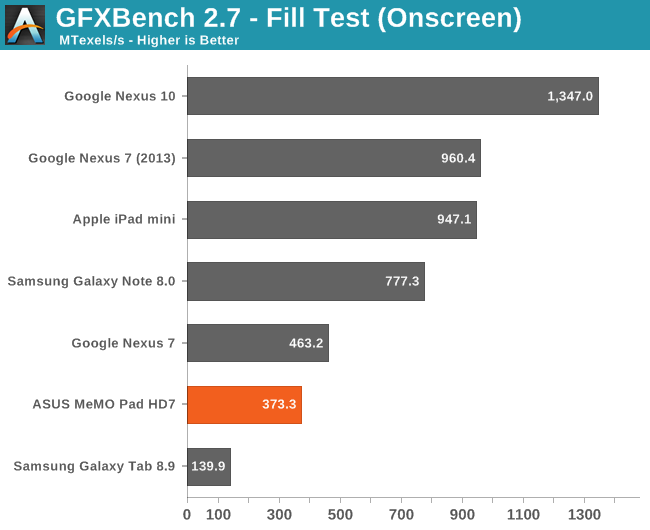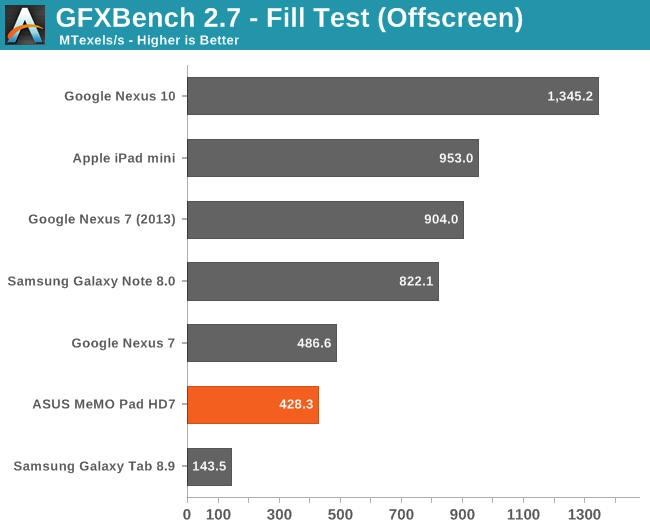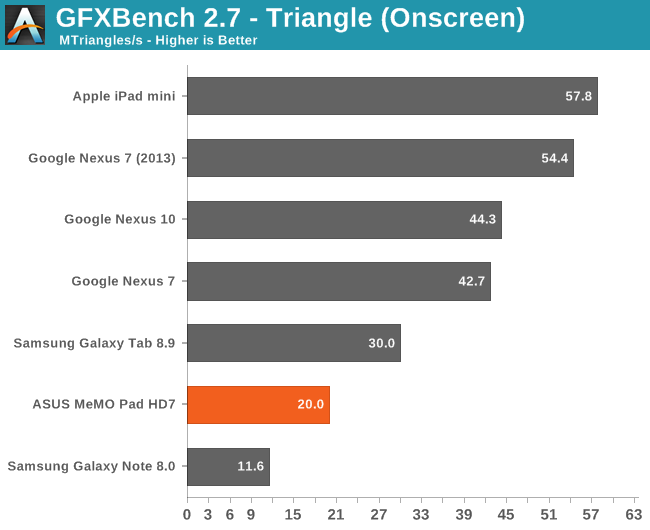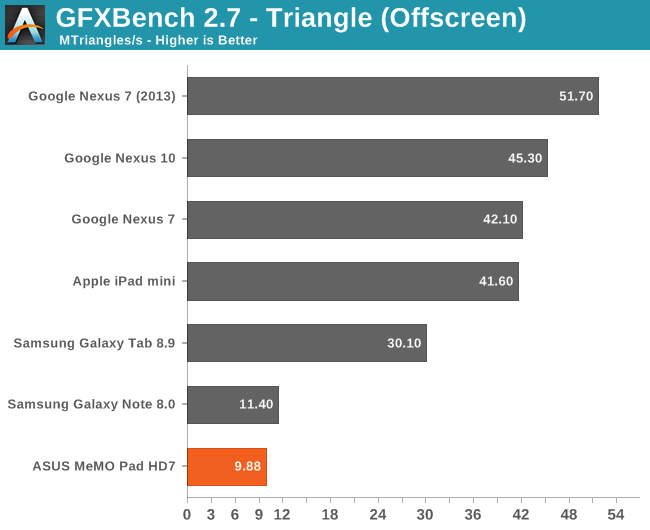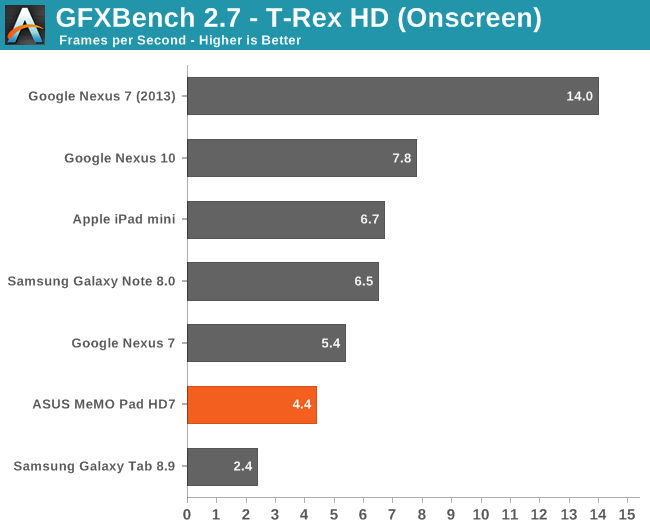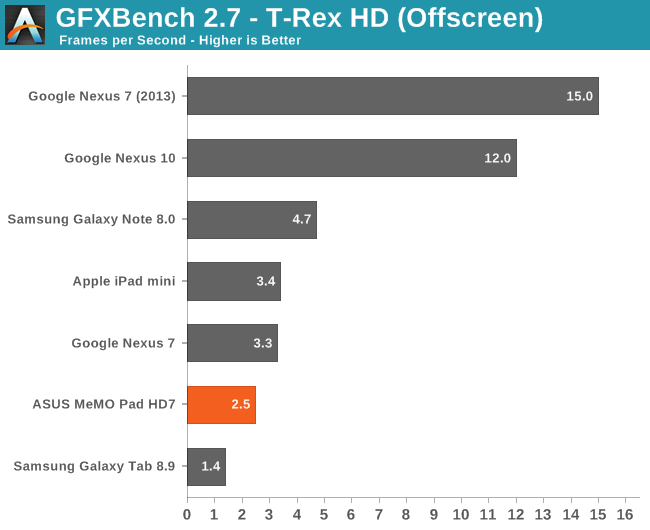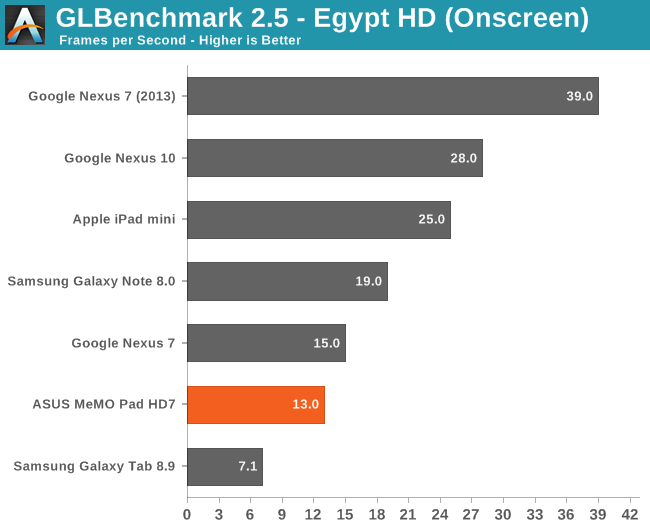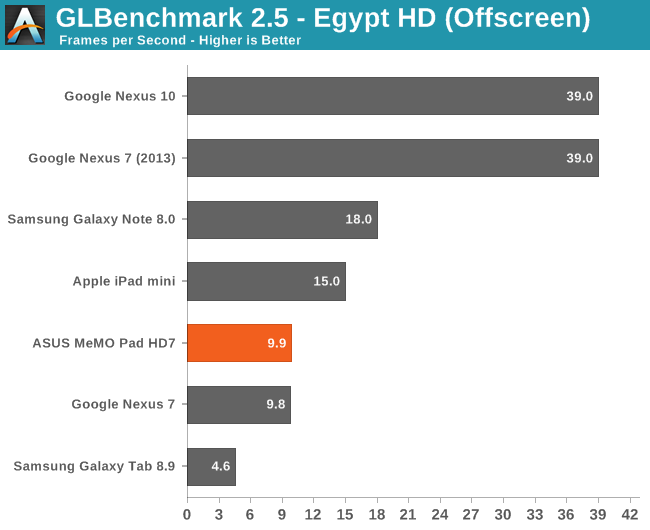 3DMark for Android has the Tegra 3 based Nexus 7 ahead by around 12%, while BaseMark X grows that margin to over 40%.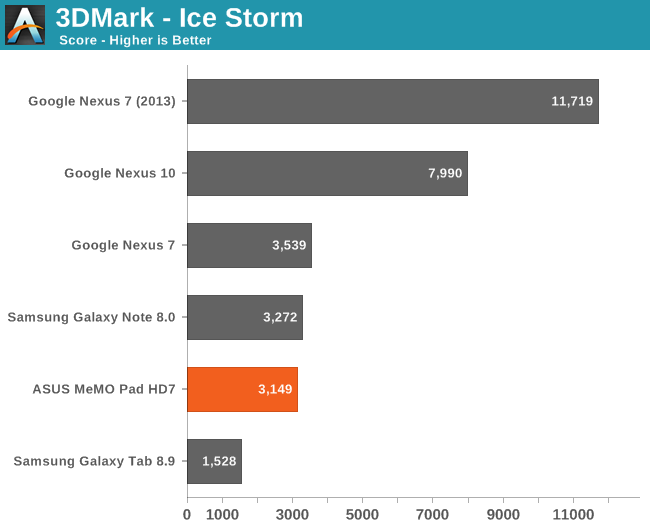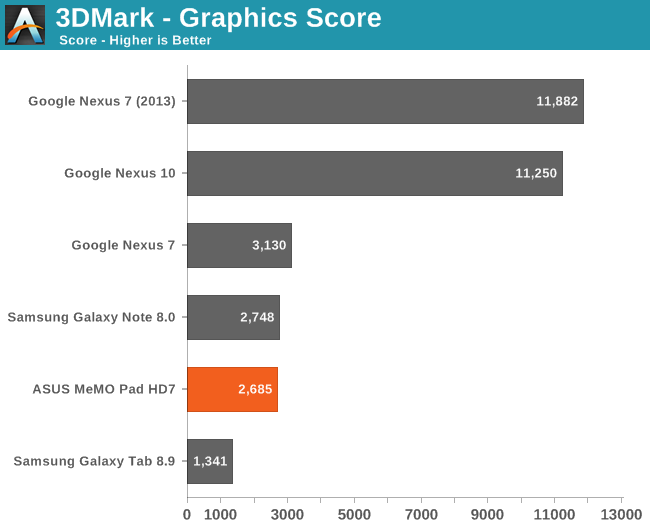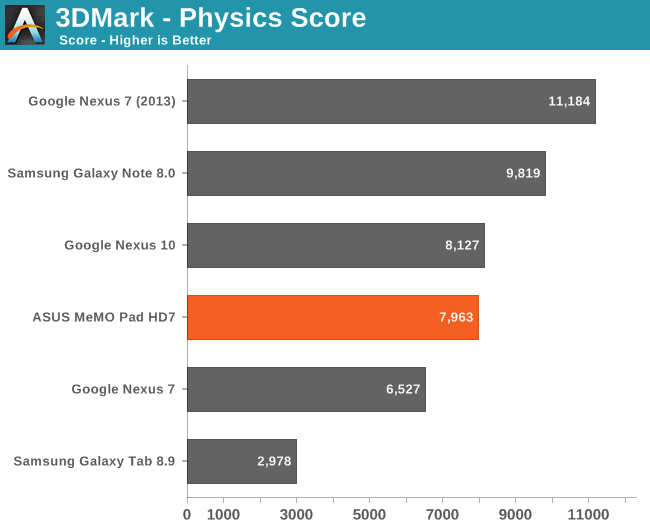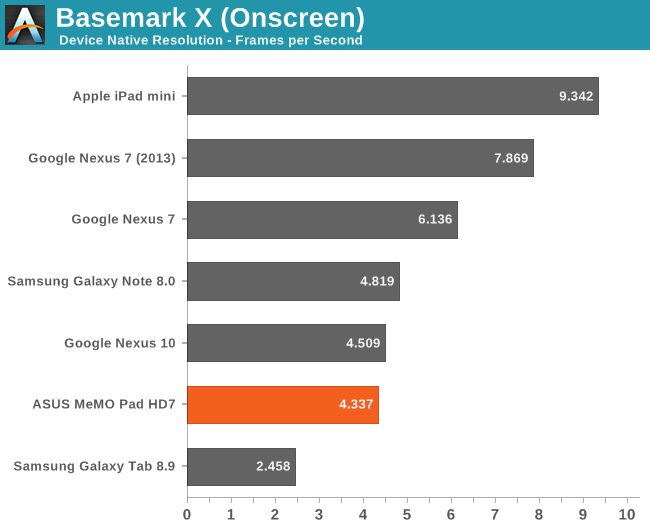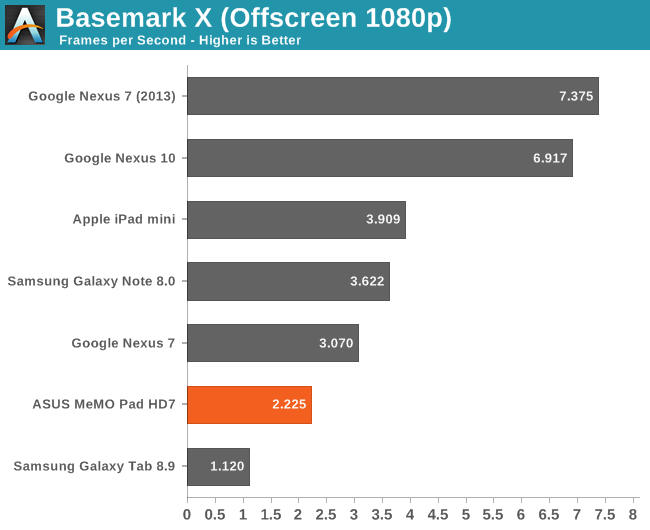 The 3DMark breakdown is quite possibly the most interesting because it actually has the MT8125 pulling ahead in the CPU bound physics test. The GPU-specific test however has the Tegra 3 ahead by 14%.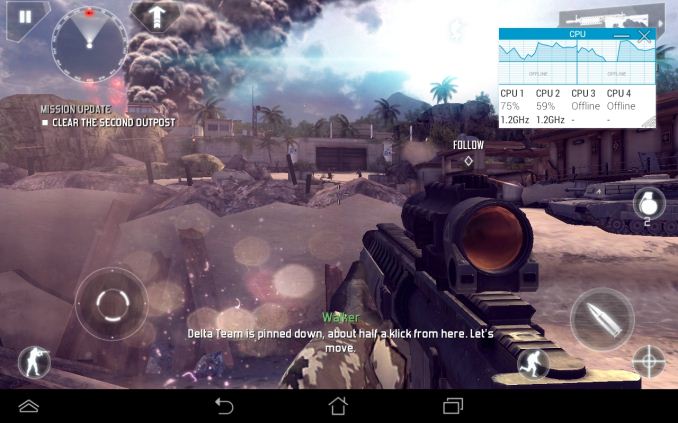 In terms of real world gaming performance, the MT8125 is honestly fine. I gave Shadowgun and Modern Combat 4 a try, both of which were definitely playable. That's always the big thing to keep in mind with the current crop of game simulation tests under Android: they're mostly designed to stress high end silicon. Game developers on the other hand have to target what the majority of the market has. If we look at stats from Unity around 90% of all platforms are Mali-400, Adreno 2xx, PowerVR SGX 531/540, Tegra 2/3 generation. In other words, at least for the near future the MT8125's GPU performance should be ok.