MeMO Pad
Alongside the smartphone element inside the Transformer Book V announced today, it would seem that the Silvermont-based Intel Atom series is pushing more in to the mass market via ASUS, with ASUS' new announcements today for the Fonepad 8 and the MeMO Pad 7/8 as well. The Fonepad 8 (FE380CG) is the next iterative design on the previous model, essentially a tablet-as-a-phone, this time with an 8-inch 3G connected device sporting a 5.06mm bezel for a 72.2% screen-to-body ratio. The display comes in at 1280x800 IPS, with the CPU quoted as a quad-core Intel Atom Z3580 (1.8 GHz) as well as dual-SIM functionality. My own experience with large phones makes them perfectly fine for calling, but as long as the device can be answered...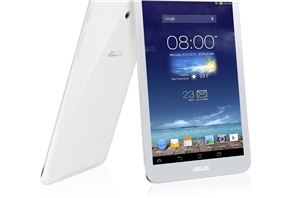 Joining the slew of IFA announcements as well as the MeMO Pad HD7, ASUS has two more MeMO Pad tablets on the way: the MeMO Pad 8 (ME180A) and...
5
by Jarred Walton on 9/4/2013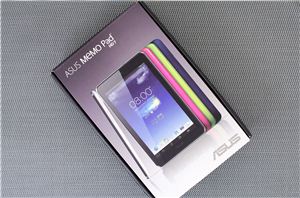 We just reviewed the ASUS MeMO Pad HD7, and we've now received word that pre-orders are available via several major outlets: TigerDirect.com, Newegg.com, Amazon.com, and Gamestop.com. (Let us know...
19
by Jarred Walton on 7/31/2013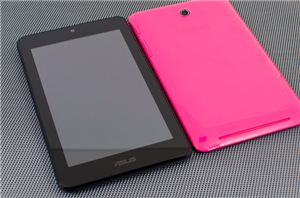 The tablet market is presently caught in a race to the bottom, at least in terms of pricing. The shift from the initial crop of 10-inch tablets to 7/8-inch...
75
by Anand Lal Shimpi on 7/29/2013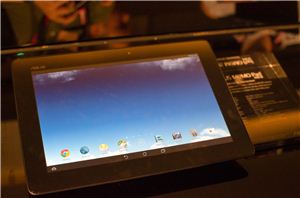 Alongside the beautiful Zenbook Infinity ASUS also displayed its MemoPad FHD10, a 10-inch Clover Trail+ tablet running Android 4.2. ASUS' silicon of choice is Intel's Atom Z2560, a dual-core...
6
by Anand Lal Shimpi on 6/3/2013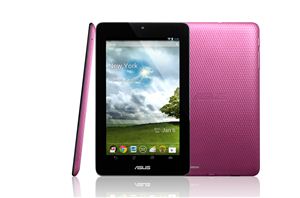 Just after we got back from CES, ASUS wrote to tell us that a cost reduced version of the 7-inch MeMO Pad was coming to the US. Starting at...
7
by Anand Lal Shimpi on 1/13/2013