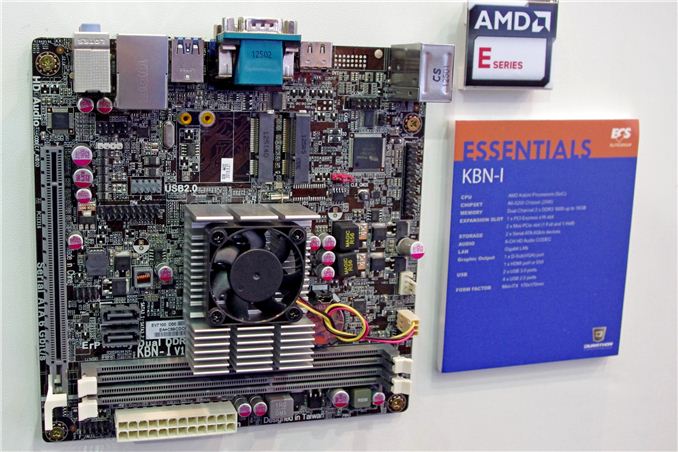 One of the things on my watch-list for Computex this year was to try and find Kabini desktop parts. Where it sits in AMD's product stack puts in square in line for various desktop applications, and its SoC/BGA nature means that it will be integrated on motherboards for an all-in-one experience. Yesterday we certainly found a few, but not all of them were in the main motherboard channels – some of them are/were designed for IPC segmentation.
ECS
The first model that caught my eye was on the ECS booth: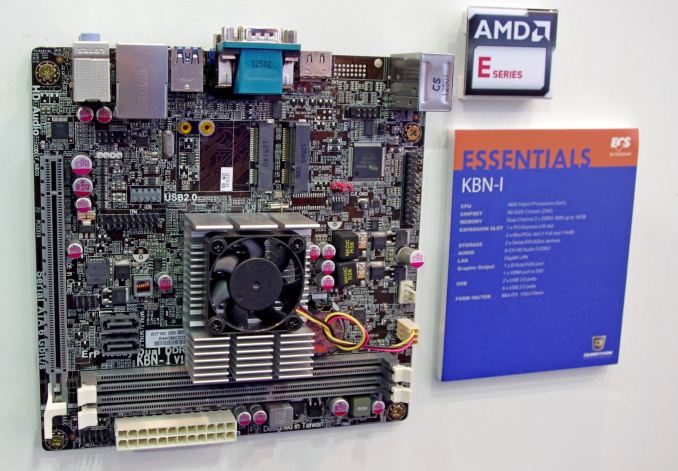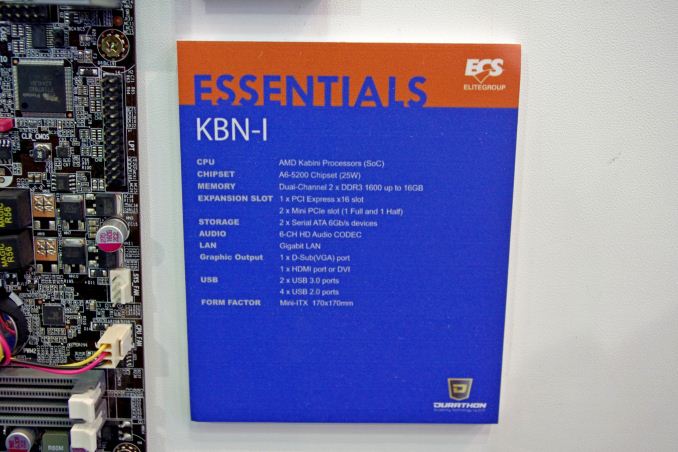 This model will be released to the market, and is a single model offering the A6-5200 SOC with singular PCIe 2.0 x16 support as well as up to 16 GB DDR3.
ASUS
We almost missed the ASUS Kabini motherboard when turning a corner into their ROG segment:
The ASUS model looks more akin to a thin mini-ITX spec, featuring SO-DIMM and different power augmentation to standard desktop platforms.
ASRock
The ASRock Kabini was specifically in the IPC section of their booth, suggesting that it might not see end-user etailers.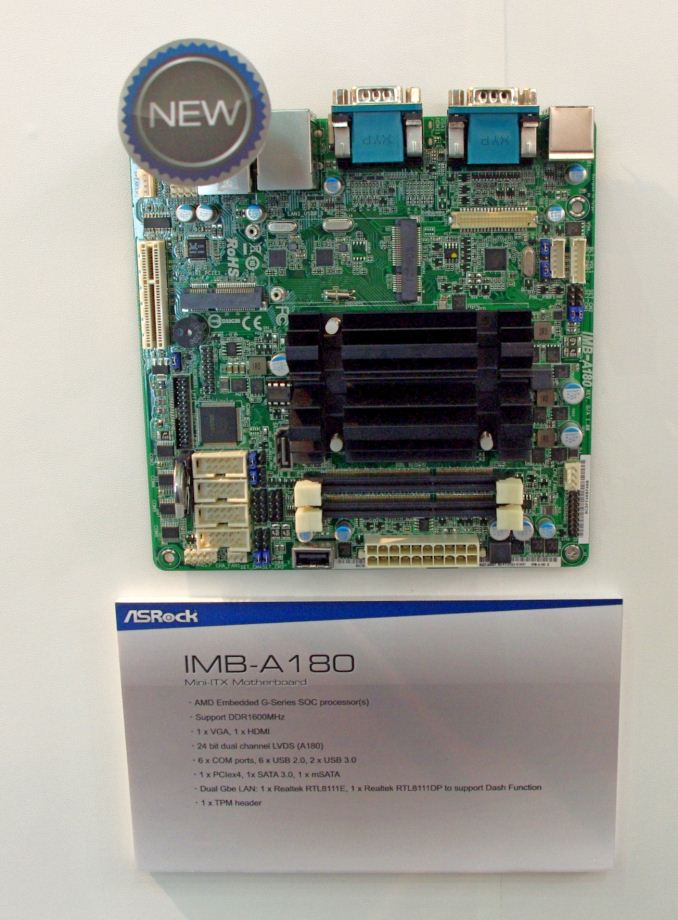 The IMB-A180 is a base model for three different Kabini SKUs, with dual core and quad core Jaguar parts. This is more of a combination of the two models above, with ATX power but a PCIe 2.0 x4 and SO-DIMM.
Other Kabini Spotted
We mentioned on Monday regarding the Kabini variants of the Gigabyte BRIX (Intel NUC variant), which might offer a more complete system barebones, and the MSI booth is due up today: I will be looking out for more.
Update:
Touring the MSI booth at Computex yielded one Kabini model on display, which is expected to be launched in 4-6 weeks.