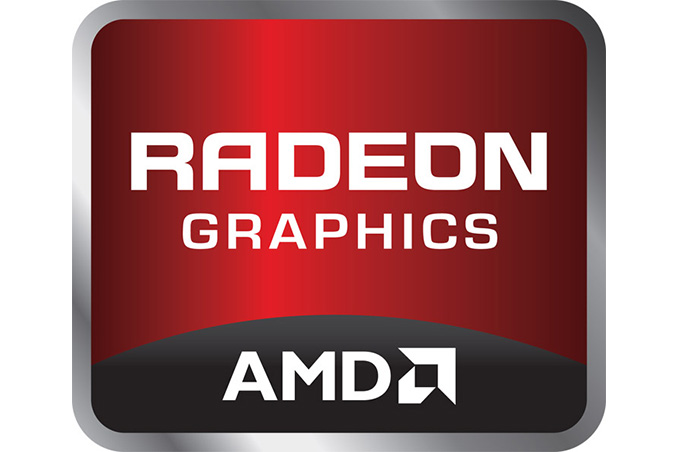 Word comes from AMD this afternoon that as of today they're going to be expanding their Never Settle Reloaded bundle. The bundle, which launched a bit over two months ago, will be adding a new game along with being expanded to cover more AMD video cards. And in an unprecedented twist, certain aspects of this are being made retroactive.
The most important facet of today's announcement is that AMD is going to be that AMD is adding Ubisoft's just-announced retro-styled first person shooter, Far Cry 3 Blood Dragon, to the entire lineup. Being released on May 1st, Blood Dragon is essentially a value priced shooter spun off of Far Cry 3, using Far Cry 3's engine and game mechanics as the basis of its mini-campaign. Every AMD card from the 7700 up will now include this game, even those bundles that don't include Far Cry 3 itself.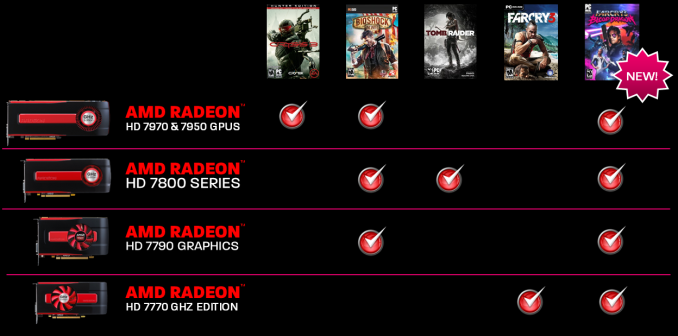 What makes this particularly interesting and unusual is that the Blood Dragon offer is being made retroactive. Along with new redemptions of the Never Settle Reloaded bundle, anyone who has previously redeemed the bundle will be getting Blood Dragon too, with AMD sending out keys to all of the email addresses involved in earlier redemptions. At $15 Blood Dragon is not a full-budget AAA game, but nevertheless this is unprecedented to say the least; we cannot recall any time in which a video game bundle has been retroactively expanded like this.
Finally, along with adding Blood Dragon to the bundle, AMD will also be extending the bundle to their Radeon HD 7770. 7770 owners will now get vouchers good for Far Cry 3 and Blood Dragon when purchased from participating retailers. With 7770s regularly going for under $100, this marks one of the very few times we have seen any kind of video game bundle of substance offered with a card this cheap, assuming of course new 7700 buyers haven't already picked up Far Cry 3 in the last 5 months.
Source: AMD