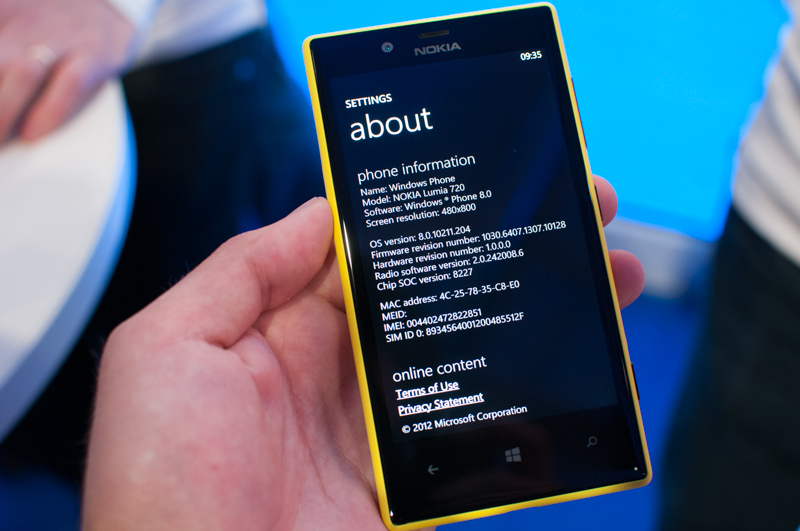 Right after the Nokia press conference I spent time playing around with all of the newly announced Nokia phones, and there are four. Nokia's announcement primarily focused on the entry level devices which target mass market, instead of another flagship model.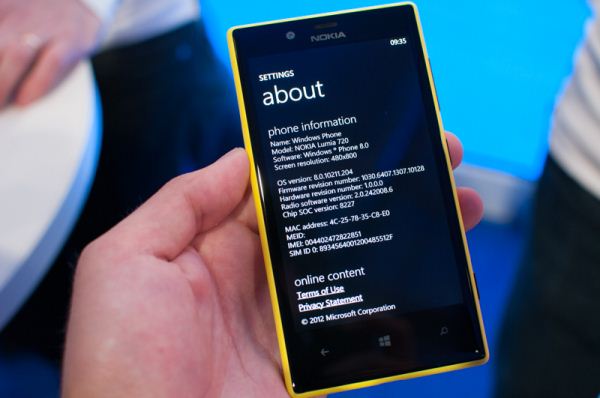 Starting with the Lumias, I got a chance to dig around in about and confirm that both the 520 and 720 are MSM8227 based, which is dual core Krait and Adreno 203 with the Kraits running at 1.0 GHz. Build quality on both the 520 and 720 was impressive, and they're unmistakably Nokia Lumia phones. I'm pretty impressed with the 720 which seems like a well put together device and also contains an interesting camera.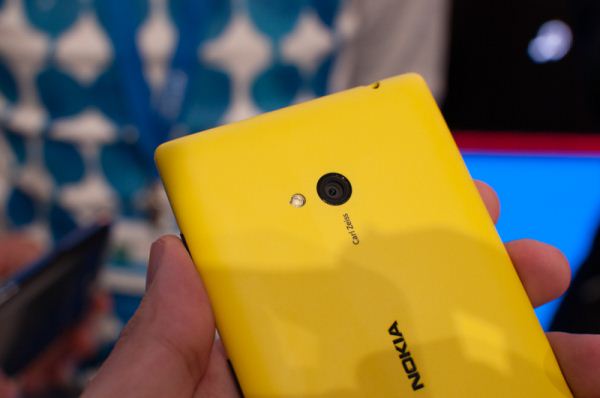 Nokia's rear facing module on the 720 is the first sub F/2.0 optics in a smartphone I'm aware of, at F/1.9, and includes a 6.7 MP CMOS. I took some sample photos with the device but couldn't get them off, what I saw did look impressive however.
I got a chance to play with the Nokia 105, their 15 euro device which is aimed at the entry level. The phone is somewhat thick but obviously very well constructed. Next the Nokia 301 has their interesting voice-assisted self shot mode, which gives you prompts to center your face in the field of view.