Hitman: Absolution
The third game in our revised lineup is Hitman: Absolution. The latest game in Square Enix's stealth-action series, Hitman: Absolution is a DirectX 11 based title that though a bit heavy on the CPU, can give most GPUs a run for their money. Furthermore it has a built-in benchmark, which gives it a level of standardization that fewer and fewer benchmarks possess.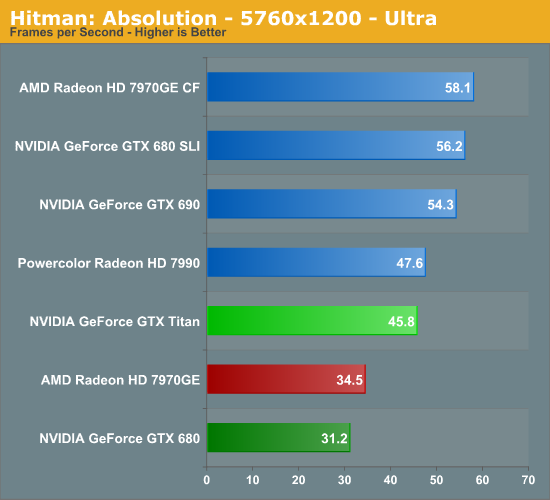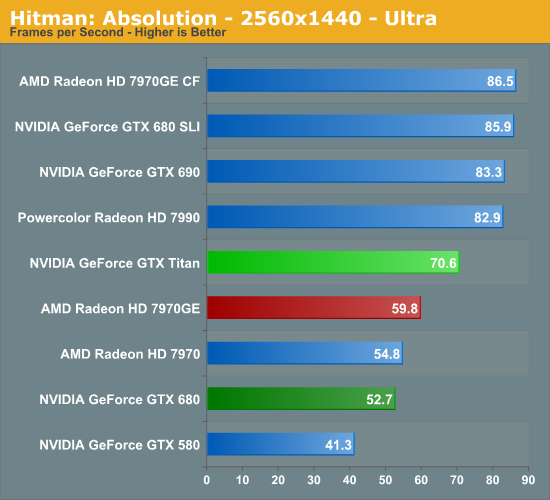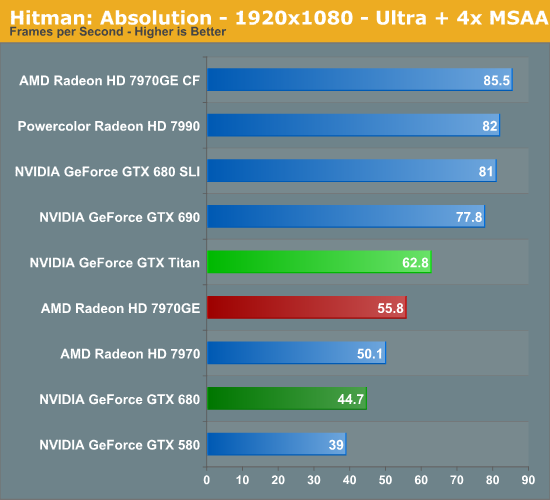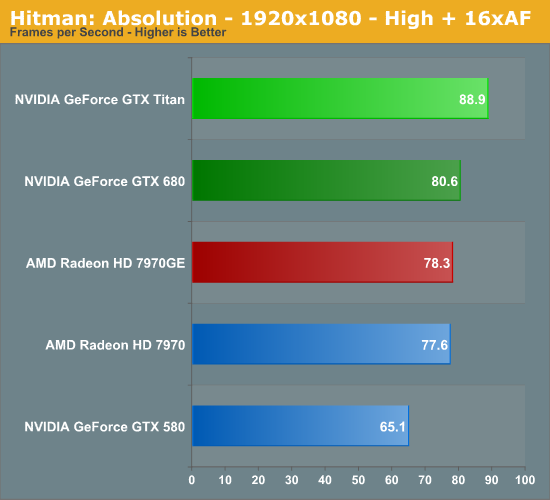 Based on our results I suspect Hitman is CPU limited beyond 85fps or so, which is depressing our results on these extremely powerful cards. Titan is by far the fastest of the single-GPU cards, but at 2560 it only beats the GTX 680 by 34%, and the 7970GE by 18%. If we jump up to 5760 we can see that Titan pulls ahead by more, now 48% and 33% respectively, and this is probably the most pure GPU result we're going to get out of Hitman.
Note that the dual-GPU cards still do better than Titan here, but they are running right into the wall presented by the CPU bottleneck. Their 17% leads are nothing to scoff at, but it may not be all they're capable of.
Meanwhile thanks to its built-in benchmark, Hitman is one of the most consistent games in our lineup, making it a good candidate for including the minimum framerate, which we have below.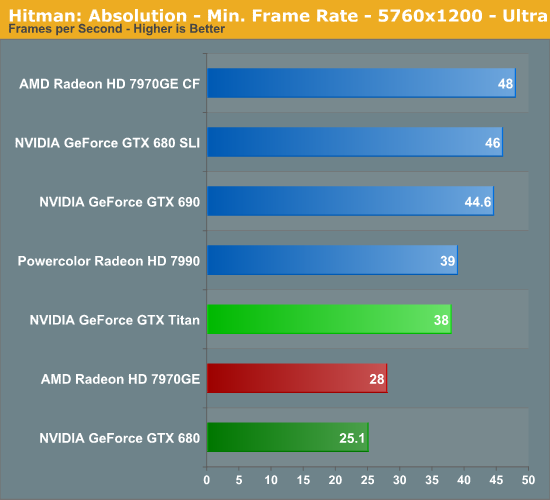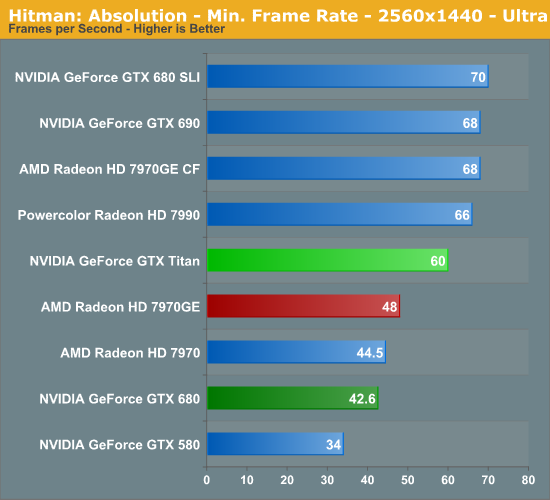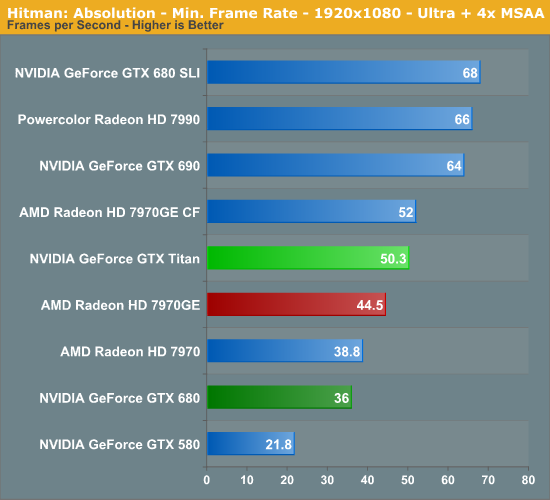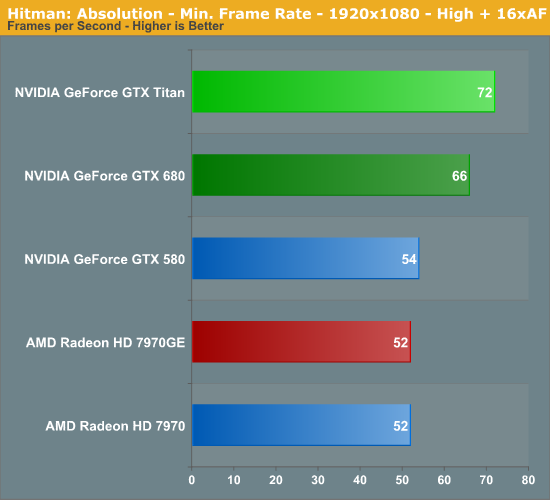 The minimum framerates on Hitman show Titan in an even better light. Though it still loses to the dual-GPU configurations, it's now 40% ahead of the GTX 680 and 25% ahead of the 7970GE respectively. And amusingly enough, at 2560 Titan is just fast enough to hit 60fps minimum.