Titan
Today we're taking a preview look at NVIDIA's new compute accelerator and video card, the $3000 NVIDIA Titan V. In Greek mythology Titanomachy was the war of the Titans, and for our first look at the Titan V we're staging our own version of Titanomachy. We've rounded up all four of the major Titans, from the OG GTX Titan to the new Titan V, and have tested them on a cross-section of compute, gaming, and professional visualization tasks in order to see what makes the Titan V tick and how the first graphics-enabled Volta card fares. Today's preview is just that, a preview – we have even more benchmarks cooking in the background, including some cool deep learning stuff that didn't make the cut for...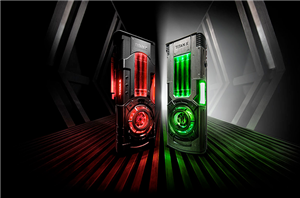 Just in case you thought that NVIDIA's Titan Xp-branded video cards were not special enough on their own, the company announced a pair of new Star Wars-themed collector's edition...
21
by Anton Shilov on 11/7/2017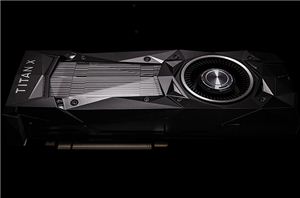 If you've followed NVIDIA's video card launches over the last few years, then there's a pretty clear pattern to the company's release schedule. If the company starts things off...
69
by Ryan Smith on 4/7/2017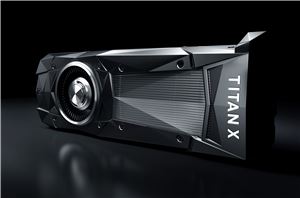 In 2014/2015, it took NVIDIA 6 months from the launch of the Maxwell 2 architecture to get GTX Titan X out the door. All things considered, that was a...
228
by Ryan Smith on 7/25/2016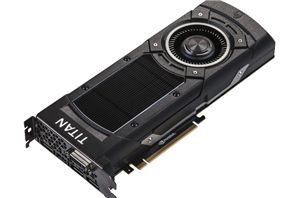 Never one to shy away from high-end video cards, in 2013 NVIDIA took the next step towards establishing a definitive brand for high-end cards with the launch of the...
276
by Ryan Smith on 3/17/2015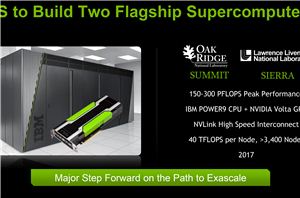 The launch of Oak Ridge National Laboratory's Titan Supercomputer was in many ways a turning point for NVIDIA's GPU compute business. Though already into their third generation of Tesla...
29
by Ryan Smith on 11/17/2014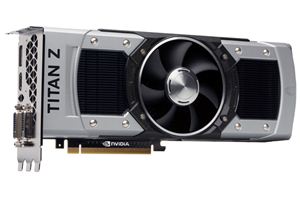 Back in March at GTC 2014, NVIDIA announced their forthcoming flagship dual-GPU video card, the GeForce GTX Titan Z. Based on a pair of fully enabled GK110 GPUs, NVIDIA...
58
by Ryan Smith on 5/28/2014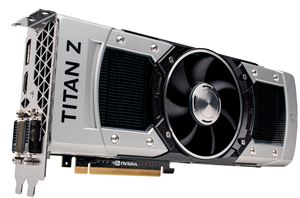 Today at GTC NVIDIA announced their next GTX Titan family card. Dubbed the GTX Titan Z (no idea yet on why it's Z), the card is NVIDIA's obligatory entry...
65
by Ryan Smith on 3/25/2014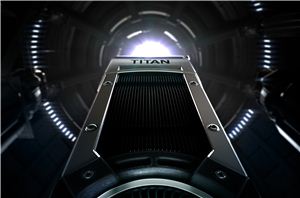 NVIDIA's GeForce GTX Titan was an absolute beast when it launched. With 7.1 billion transistors and an architecture that separated itself from high-end consumer GPUs, the Titan was worthy...
45
by Anand Lal Shimpi on 2/18/2014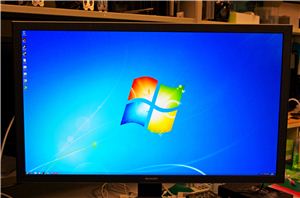 Part of my extra-curricular testing post Computex this year put me in the hands of a Sharp 4K30 monitor for three days and with a variety of AMD and...
134
by Ian Cutress on 7/1/2013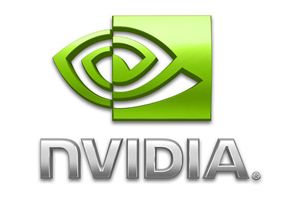 As the 2013 International Supercomputing Conference continues this week, product and technology announcements continue to trickle out of the show. NVIDIA of course is no stranger to this show...
5
by Ryan Smith on 6/18/2013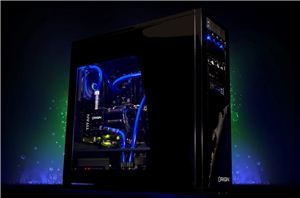 At long last we're taking an in-depth look at Origin's latest generation Genesis desktop system. Backed by a heavily overclocked Core i7 processor and no less than 3 GeForce...
63
by Ryan Smith on 4/23/2013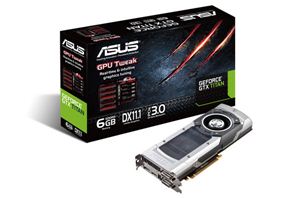 This week saw the launch of NVIDIA's latest and greatest single GPU consumer graphics card, the GeForce Titan. Priced at a cool grand ($1000), the Titan isn't the sort...
22
by Jarred Walton on 2/22/2013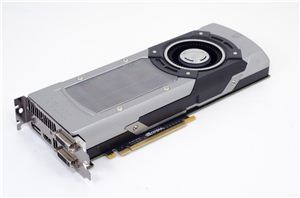 Earlier this week NVIDIA announced their new top-end single-GPU consumer card, the GeForce GTX Titan. Built on NVIDIA's GK110 and named after the same supercomputer that GK110 first powered...
337
by Ryan Smith & Rahul Garg on 2/21/2013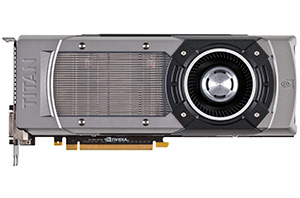 Last year's launch of the Titan supercomputer was a major win for NVIDIA, and likely the breakthrough they've been looking for. A fledging business merely two generations prior, NVIDIA...
157
by Ryan Smith on 2/19/2013