Noise and Thermal Testing
I went into testing the Fractal Design Define XL R2 feeling a little skeptical. The Define R4 wasn't a bad case by any stretch of the imagination, but it was an underwhelming one, and it was pretty swiftly eclipsed by Nanoxia's Deep Silence case designs. That in mind, I didn't think the XL R2 would be a poor case, but it needed to be more than an also-ran and it needed to clear the same hurdle every other quiet case must: it had to provide good thermal performance.
Per usual testing procedures, the XL R2 was tested with the middle drive cage removed, and tested at each fan setting available. Ambient temperature during testing was ~22C.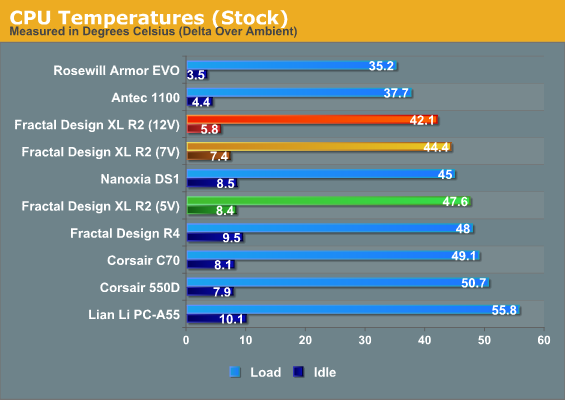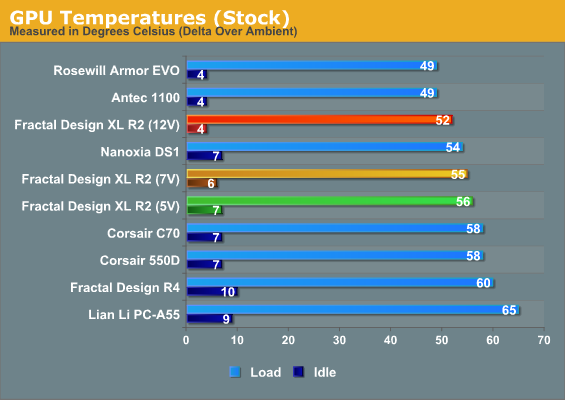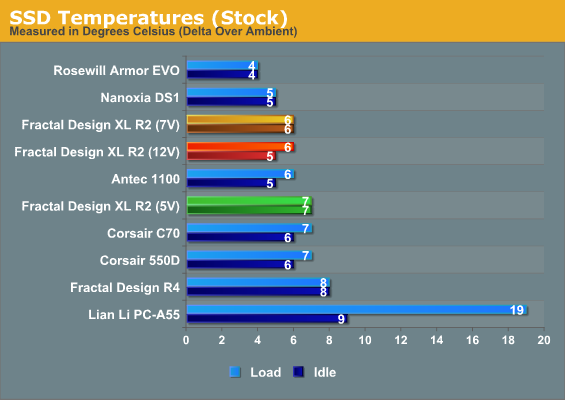 Stock thermals weren't stellar, but they were remarkably competitive. The XL R2 defeats the R4 and is capable of meeting or beating Nanoxia's Deep Silence 1.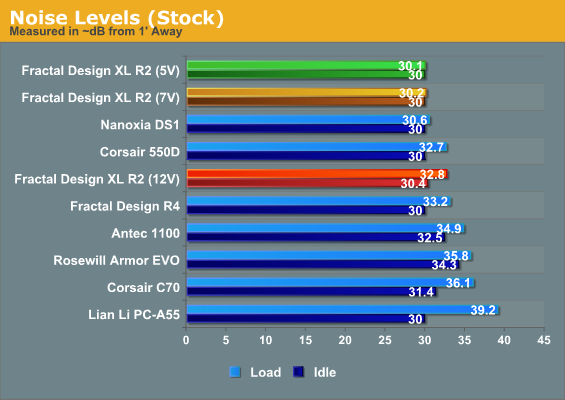 Noise levels are also nearly perfect. The XL R2 is a quiet case and, at least in our stock configuration, is able to pull good thermal performance out of low acoustics.
So far, so good. The XL R2 isn't mind-blowing but it's definitely competitive. As it turns out, though, there's a lot more fight left in the XL R2 than would first appear.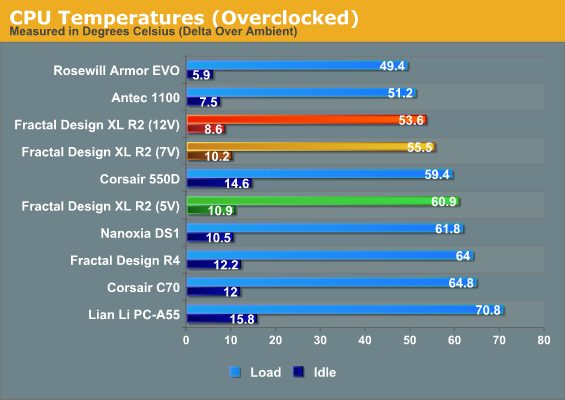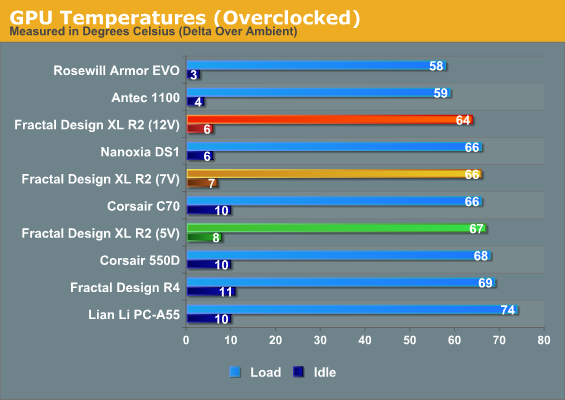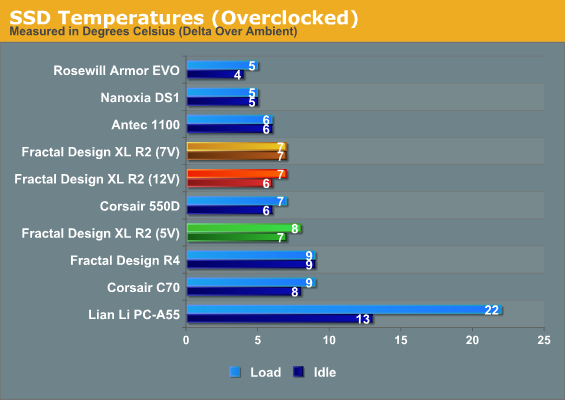 The overclocked testbed usually buries quiet cases, but the XL R2 holds its own. At worst, it's competitive with Nanoxia's formerly class-leading Deep Silence 1. At best, it eclipses it soundly.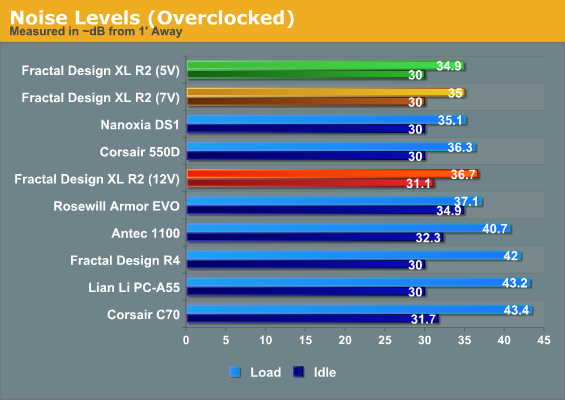 Speaking of sound, the XL R2 is also capable of running at roughly the same sound levels as Nanoxia's case while performing at least as well, if not better. It's true that Fractal Design's case does benefit from a larger footprint, but this is still a pleasant surprise to see.