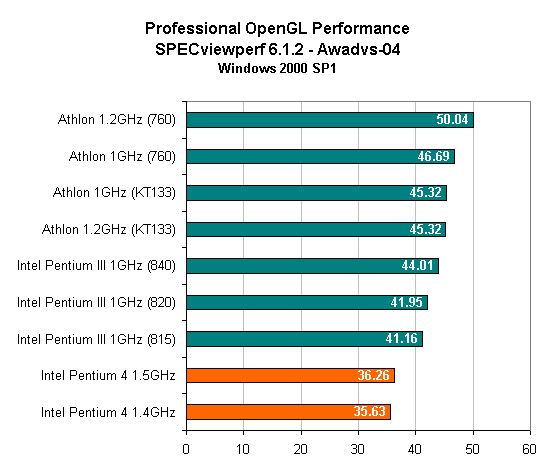 Here the Pentium 4 has a ton of catching up to do, it's at the point where it would take much more than a clock speed boost in order to make it competitive. SSE2 enhancements could most definitely help here as the Pentium 4 is really hurting.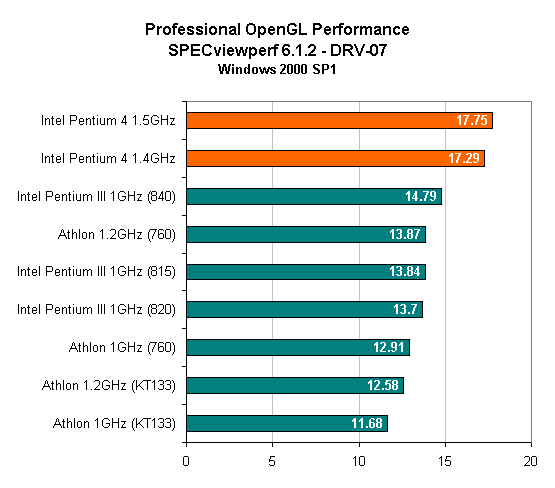 This is the second real world benchmark in which the Pentium 4 comes out on top, showing that in certain cases its architecture can be a strong performer without an extremely high clock speed or SSE2 optimizations. Part of the performance advantage here could be the memory subsystem because if you look at the i840 platform, which shares the same memory controller as the i850, its performance is quite respectable.
Once again the Pentium 4 returns to its performance level that's just barely faster than the Pentium III and slower than all of the Athlons in this comparison.