ASUS P8Z77-I Deluxe Conclusion
In an industry that is losing overall sales globally and no new markets opening up, gaining market share involves taking it from your competitors. One way of doing that is by undercutting the competition, which reduces profit margins and generates a race to the bottom. The other is by innovation, but again it is hard to innovate if that occurs at great cost and there is no return in a shrinking market.
Nevertheless, ASUS has innovated. On the P8Z77-I Deluxe, the most striking feature is the motherboard layout which uses a daughter board to provide the power delivery. Using this extra z-height PCB gives extra space on the main PCB for functionality, at the downside of restricting the motherboard usage is some very-low profile cases. One of ASUS' raison d'être is to provide a customer with something no other manufacturer can provide, and options like the TPU and USB BIOS Flashback are part of that equation.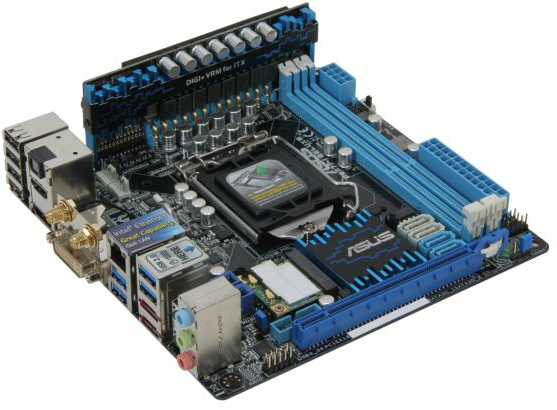 The ASUS P8Z77-I Deluxe gives us, inter alia, a regular socket arrangement, a nicely placed 8-pin power connector, onboard WiFi (or WiDi with the corresponding model) with a pair of magnetic ring antenna, options for all four of the main video outputs, a total of eight USB ports on the IO panel (four USB 3.0), a total of six USB 3.0 ports altogether, a pair of fan headers with top-of-the-line fan controls and a pair of eSATA 3 Gbps on the back panel. This goes on top of a rock solid BIOS and software package.
There are a few issues worth mentioning, such as the positioning of the front panel audio header which will be blocked by a big GPU unless the z-height of the connector is minimal. Also there is no mSATA like on some other boards, and the SATA arrangement would require all the locking SATA cables being removed if the one at the bottom needs changing. If a GPU with a backplate is used, it could also obstruct the USB 3.0 port. On a more personal (and system debugger) note, I would have liked to see a two-digit debug as well.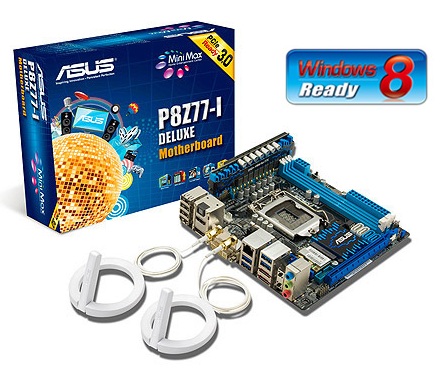 Performance from the ASUS ranks among the highest, with one test pulling out a repetitive 5-20% lead over the rest. Among the gaming benchmarks it also scores very highly in the face of the competition. Power draw on our test bed was qualitatively lower, and Windows 7 POST times sat around the 11 second mark with a discrete GPU installed.
Honestly, if I were constructing a mITX build today, out of the boards tested, it would easily be with the ASUS P8Z77-I Deluxe. It comes in at $185 for the normal version and $200 for the WiDi version, which may be pricey compared to the others tested in this review, but in return we have a solid package that is easy to use and well featured. There may be a different winner if you look at price/performance in the strictest sense, but having the ASUS on the test bed and using it for my testing brought a fuller sense of ease in mITX computing.
As a result, I would like to give the ASUS P8Z77-I Deluxe an AnandTech Editors' Choice Bronze Award, for a combined effort in motherboard innovation and as an overall package.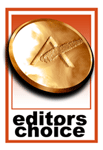 ASUS P8Z77-I Deluxe
AnandTech Editors' Choice Bronze Award