Application and Futuremark Performance
While the HP EliteBook 2170p review unit we have does feature Intel's fastest ULV processor in the Core i7-3667U and at least a 7200-RPM mechanical hard disk, you'll see that the single channel memory operation takes a bit of a toll on performance. PCMark 7, in particular, seems very unhappy with the lack of solid state memory anywhere in the chassis.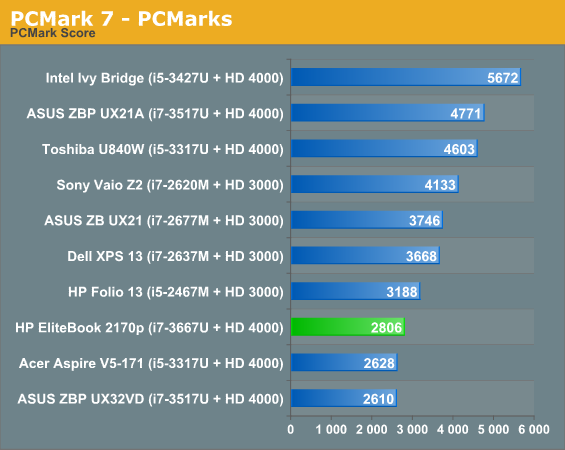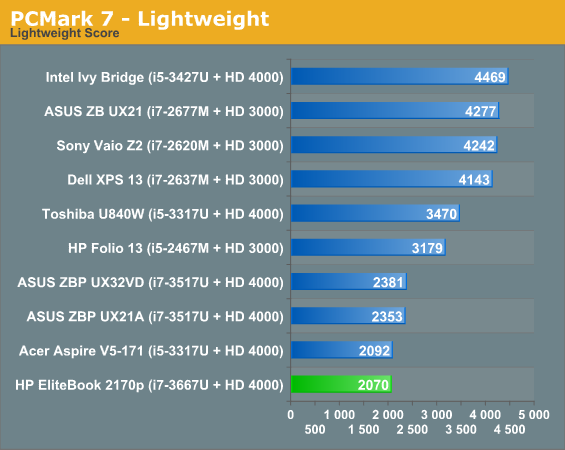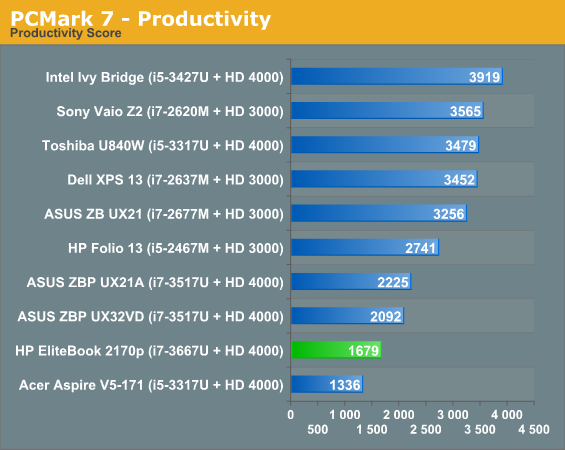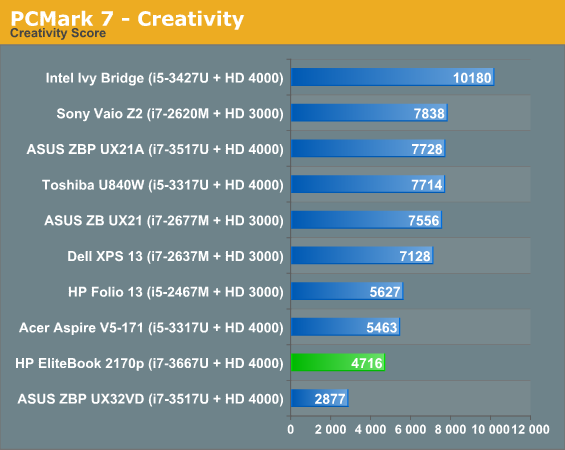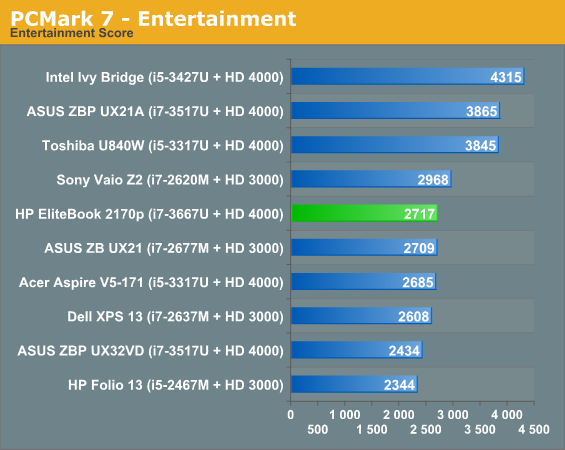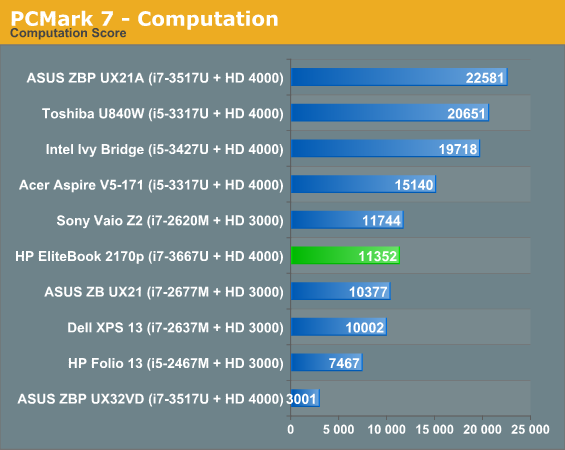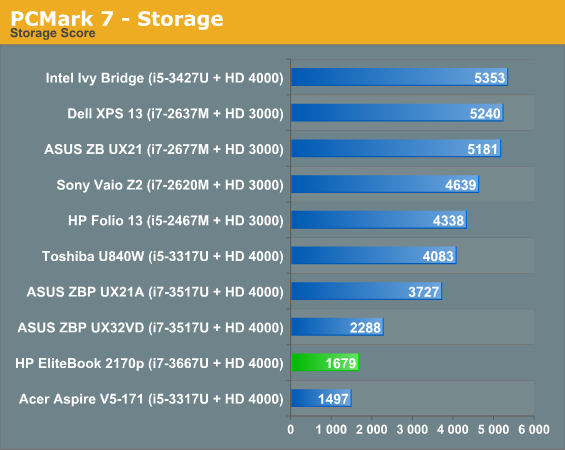 If QuickSync either doesn't kick in or doesn't efficiently kick in, scores in some cases can come out dismally low. I actually updated the drivers for the 2170p's HD 4000 to Intel's most recent as HP's stock drivers didn't give PCMark 7 its QuickSync boost.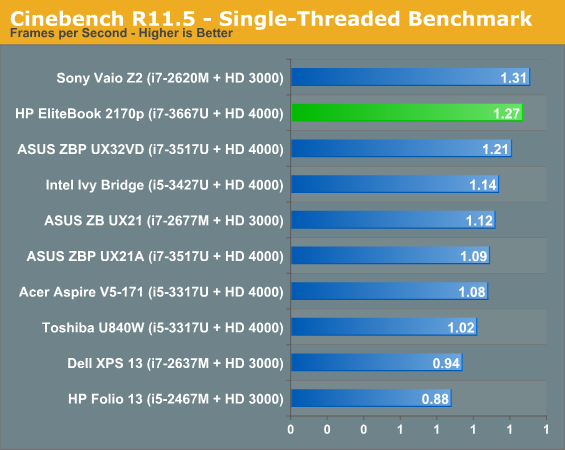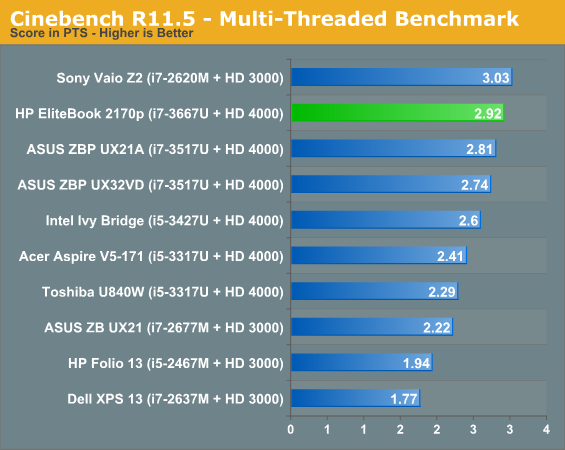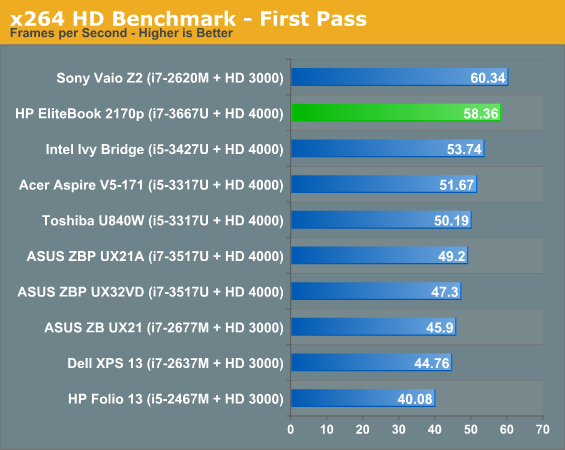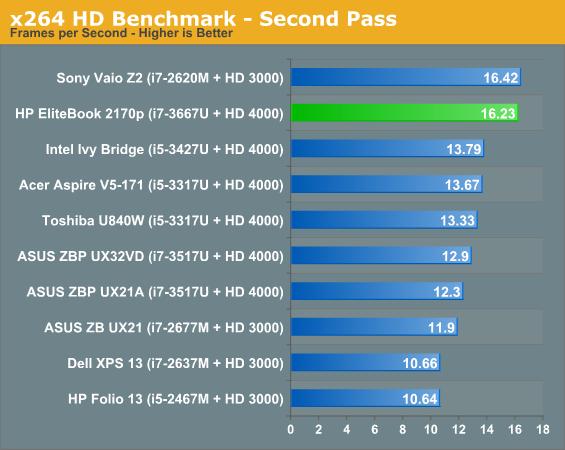 Switch over to CPU-centric workloads, though, and the EliteBook lines up where it's supposed to. The generational jump to Ivy Bridge allows a 17W processor to offer roughly the same performance as last generation's top end 35W. If you need the power it's there, but note that an i5-3317U seems to be able to get the job done very nearly as well. Ivy Bridge in general is a big win for ultraportables, but also pay attention to how the ASUS ZenBooks seem to have a harder time keeping their turbo up while the thicker chassis of the 2170p (and the Acer V5-171) seems to let the i7 run faster for longer.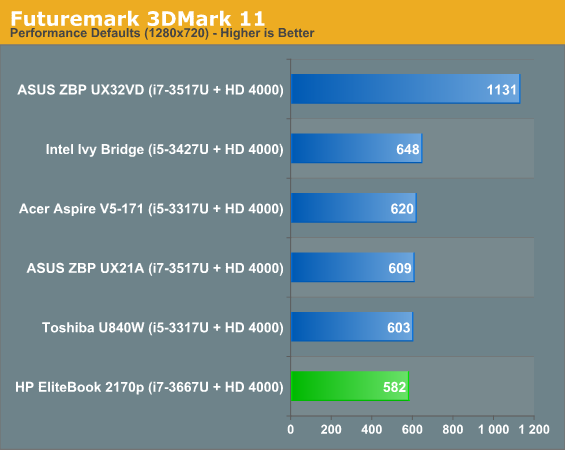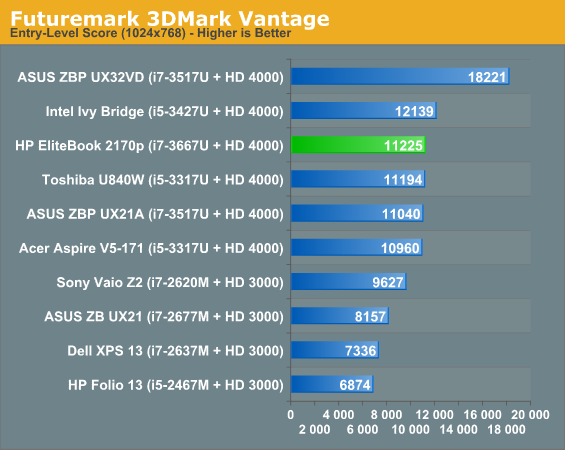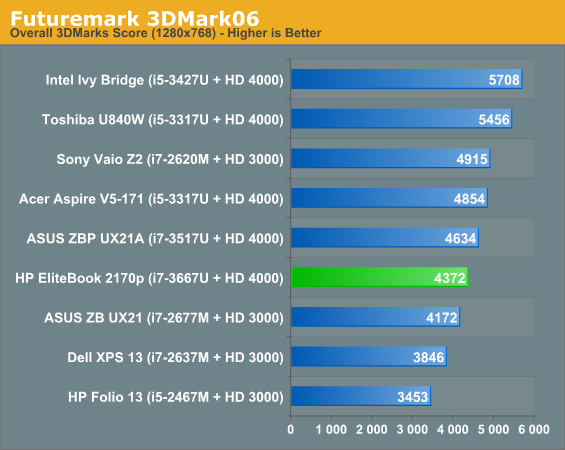 3DMark performance isn't terrible, but there does seem to be at least a minor hit owing to the single-channel operation. HP's Folio 13 ran in single-channel as well and sits at the bottom of each chart. The HD 4000 does remain a remarkably powerful integrated graphics option, though; I've been playing a few games on it and am continually impressed by its performance.