Final Words
The move to ARM doesn't fundamentally change the performance or usability of the Chromebook. It's still a slow (relative to more expensive notebooks), limited use notebook. That's not necessarily a bad thing, but you need to be aware of what you're getting into with this thing.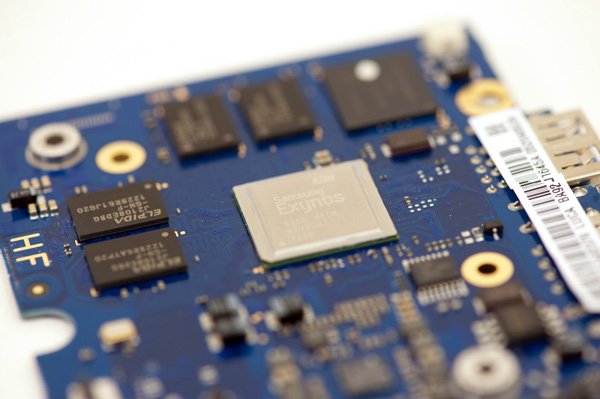 The display is functional but not very good. Build quality is decent but the new Chromebook is still a plastic notebook. Thankfully the keyboard and trackpad are both pretty decent.
For a basic web browsing and glorified typewriter platform, the Chromebook really does get the job done. It's a very focused, simple device that serves its purpose well. I don't know how big the Chromebook niche is, but Google has targeted it very well. At $249 if you need a physical keyboard and only need basic web browsing support, I don't know that there's a better solution. As an almost-disposable notebook for writing and browsing the web, I'm happy with the Chromebook. Good ultraportables are much more expensive, and even low cost PCs don't come with any sort of solid state storage. Admittedly the eMMC solution in the Chromebook isn't setting any records, but it does deliver consistent IO performance which is more than I can say for a cheap 5400 RPM 2.5" hard drive.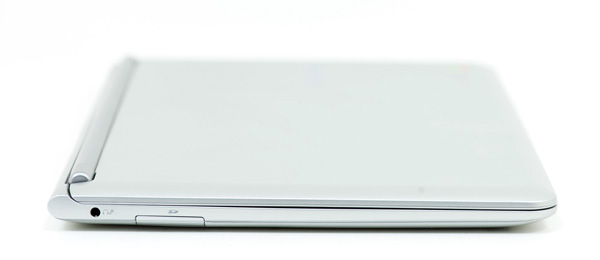 Ultimately the Chromebook puts pressure on the traditional PC notebook ecosystem from below. Tablets have been doing that for a while but they are a physically different form factor. For those who still want a traditional notebook form factor, there hasn't been much low-cost competition. The Chromebook applies a good amount of pressure there. Compared to a $1000 notebook, the Chromebook's display isn't great but move down into the $500 - $700 range and it doesn't look all that bad thanks to many PC makers failing to invest in good quality panels. If a $249 Chromebook delivers a competitive keyboard, trackpad, display resolution and quality experience to your $499 PC notebook, it's time for a change. With Apple pushing at the top and Google working the bottom, the hope is that the entire PC notebook stack gets better.
On the SoC side, our first look at ARM's Cortex A15 is quite positive from a performance standpoint. I'm still not convinced on its power consumption for smartphone use (big.LITTLE must exist for a reason) but from a performance standpoint, it's going to make current smartphone/tablet SoCs feel very slow. And that's something we can all look forward to in 2013.