Feeding the Beast: 2x Cache Bandwidth in Haswell
With an outright doubling of peak FP throughput in Haswell, Intel had to ensure that the execution units had ample bandwidth to the caches to sustain performance. As a result L1 bandwidth is doubled, as is the interface between the L1 and L2 caches.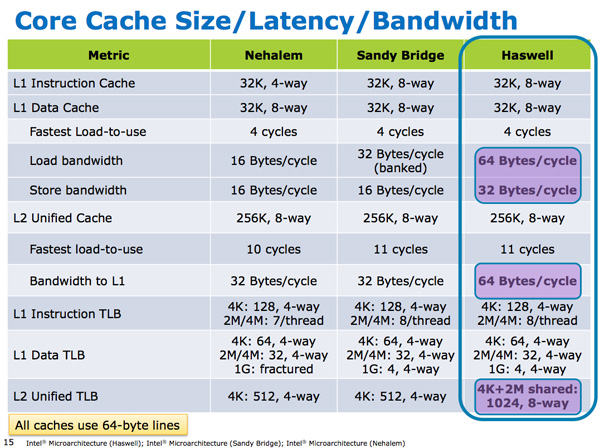 L1/L2 cache latencies and sizes remain unchanged. The same isn't true for the L3 cache however.