Starcraft 2
Our next game is Starcraft II, Blizzard's 2010 RTS megahit. Starcraft II is a DX9 game that is designed to run on a wide range of hardware, and given the growth in GPU performance over the years it's often CPU limited before it's GPU limited on higher-end cards.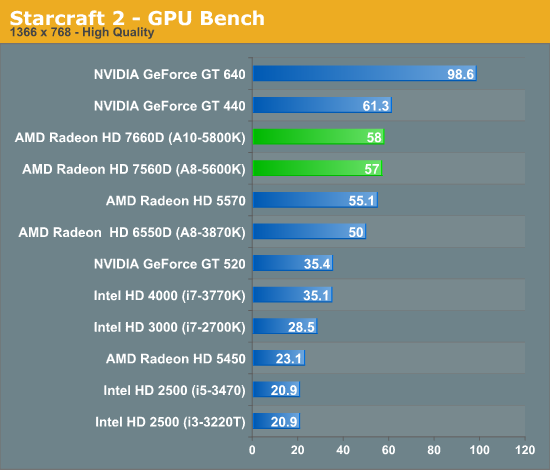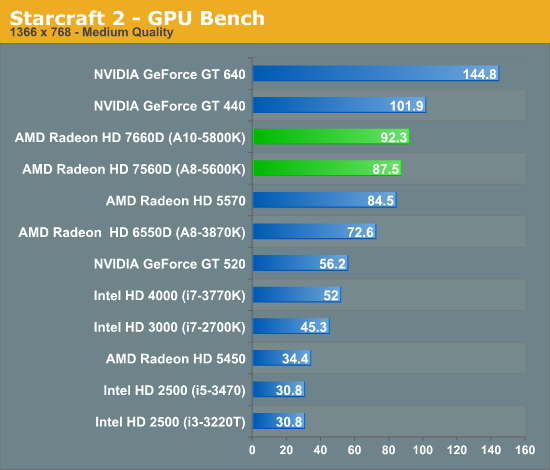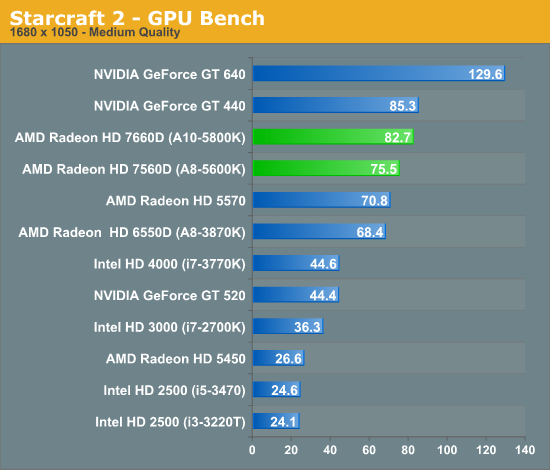 Despite being heavily influenced by CPU performance, Starcraft 2 shows big gains when moving to Trinity. The improvement over Llano ranges from 16 - 27% in our tests. The performance advantage over Ivy Bridge is huge.
The Elder Scrolls V: Skyrim
Bethesda's epic sword & magic game The Elder Scrolls V: Skyrim is our RPG of choice for benchmarking. It's altogether a good CPU benchmark thanks to its complex scripting and AI, but it also can end up pushing a large number of fairly complex models and effects at once. This is a DX9 game so it isn't utilizing any new DX11 functionality, but it can still be a demanding game.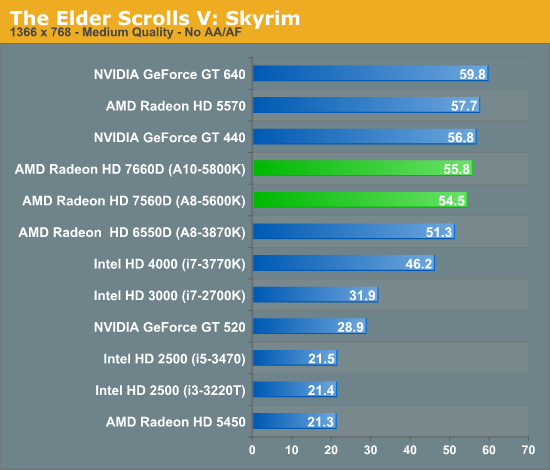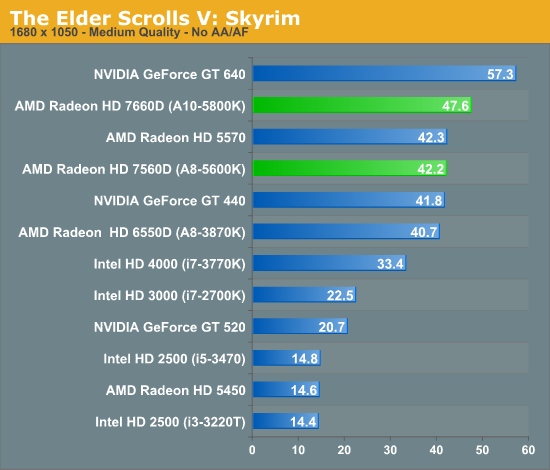 We see some mild improvements over Llano in our Skyrim tests, and even Intel is able to catch up a bit. Trinity still does quite well, only NVIDIA's GeForce GT 640 can really deliver better performance than the top-end A10-5800K SKU.